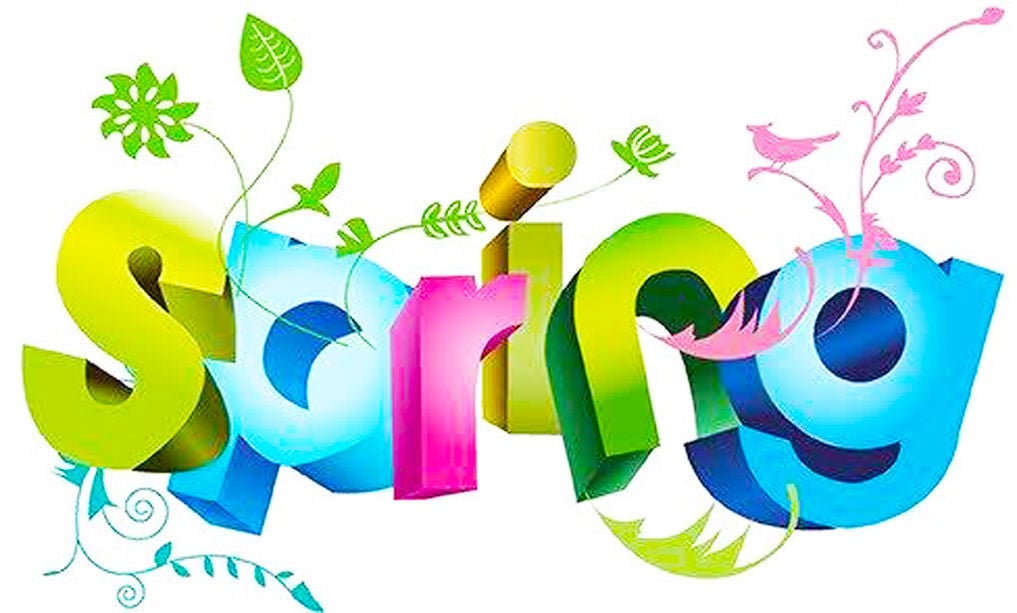 Spring is just days away, and plans are already underway for summer festivities. Meanwhile, the activities listed below may be of interest.
Flower event in Philipsburg — Philipsburg's Flag and Flower Fling is from 5 to 8 p.m. Wednesday, March 21, at the Granite County Museum, 135 S. Sansome St., Philipsburg. Bake a cake, come eat pizza and play bingo to raise money for the town's flowers this summer. For further details: Shirley Beck, 406-859-3236.
YMCA Easter Swim — Don't miss the annual YMCA Easter Swim from 6 to 8:30 p.m. Friday, March 23. The cost is only $5 per child; parents are free. During the Easter Swim, kids splash and dash for one inflatable toy in the water. There will also be a healthy snack, bunny sack race, and prizes for all the kids.
Rescue Mission to host basketball game — "March madness" is coming to the MAC on Wednesday, March 21, in a Butte High vs. Central co-rec basketball game. The first annual Headframe Hoops Classic will start at 7 p.m., with proceeds going to the Butte Rescue Mission. Besides cross-town bragging rights, the prize for the winning team will be a traveling headframe trophy created by Trace South, a welding student at Butte High. For details, call the Butte Rescue Mission at 406-782-0925.
Carnival and fun run planned — The Spring Fling Fun Run will be held on Saturday, March 24. The event includes a 1 mile fun run and a half-mile kids run, as well as a 5K race loop which starts and ends at Silver Bow Montessori School (behind Star Lanes). Registration fees are $20 for the 5K and 1 mile runs and $5 for the kids run. T-shirts can be purchased for $5 extra. Proceeds benefit Silver Bow Montessori School (a pre-K through sixth grade school). Race day registration begins at 9:30 a.m., the 5K race and the 1 mile fun run start at 10:30 a.m., and the half-mile kids run starts at 11. The Spring Fling Carnival starts at the school at 10 a.m., and the Easter Egg hunt starts at noon. Visit www.silverbowmontessori.org to register for the run or for more details.
Beaverhead Chamber gala March 24 — The Beaverhead Chamber of Commerce and Agriculture will host the third annual Black Tie & Boots Gala at 6 p.m. Saturday, March 24, at the Dillon Elks Lodge, 27 E. Center St., Dillon. This year, the chamber will honor outstanding businessmen and women, new businesses, and community and civic leaders from the Beaverhead Chamber of Commerce. As always, there will be fabulous cuisine, interesting presentations and dancing to King Friday, one of Montana's most popular bands. Tickets are $50. For more details, call 406-683-5511.
Dance at the Anaconda Elks — The John Fox Sound will play for a public dance from 1 to 5 p.m. Sunday, March 25, at the Anaconda Elks Lodge. Dance to music from the Big Band Era, polka, swing, Latin and waltzes, as well. Admission is $10 for the general public.
At the movies — The CINEMAtech film series continues through Friday, March 30, in the Montana Tech library auditorium. "Cairo Station", a 1958 Egyptian drama that deals with one man's deadly obsession with a woman he meets at the train station, will be featured. Admission is free.
Fun run set for last day of March — Bruce's Big Butte Challenge Fun Run is set for 10 a.m. Saturday, March 31. The distances are 1 Mile, 5k and 11k. Race day registration is from 8:30 to 8:30 a.m. at Montana Tech HPER Building Lobby, 1301 W. Park St. The entry fee is $10 for children 14 and under; $20 for those 15 and older. Entry fee includes a t-shirt and is $25 after March 28. Shirts will be given on a first come, first serve basis. For forms and race information, go to www.butteexchangeclub.org, www.bbbsbutte.org, or buttespissandmoanrunners.com. Mail your registration to Fun Run, P.O. Box 62, Butte, Montana 59703 (checks payable to "BBBS"). Pre-registration and packet pickup is from 5 to 7 p.m. Friday, March 30, at the Metals Bank.
Talent show at the Rialto — The 58th annual Deer Lodge Rotary Talent show will be held from 7 to 9 p.m. Tuesday, April 3, at the Rialto Theater, 418 Main St., Deer Lodge. Lots of talent will be on tap. Details: 406-846-7900.
Learn about Elk Park — The annual meeting for the Jefferson Valley Museum will be a 7 p.m. Thursday, April 5, in the Whitehall Methodist Fellowship Hall. The museum's mission is to preserve the history of the Jefferson Valley, and has become a repository of artifacts, genealogy and general history of the area. The evening includes a free history lesson about a part of Jefferson County that is not so well known, and will be presented by Elk Park resident Joe Sologub. He will enlighten attendees about this outlying part of Jefferson County. The all-volunteer museum staff will be on hand to serve refreshments and answer questions about the museum.