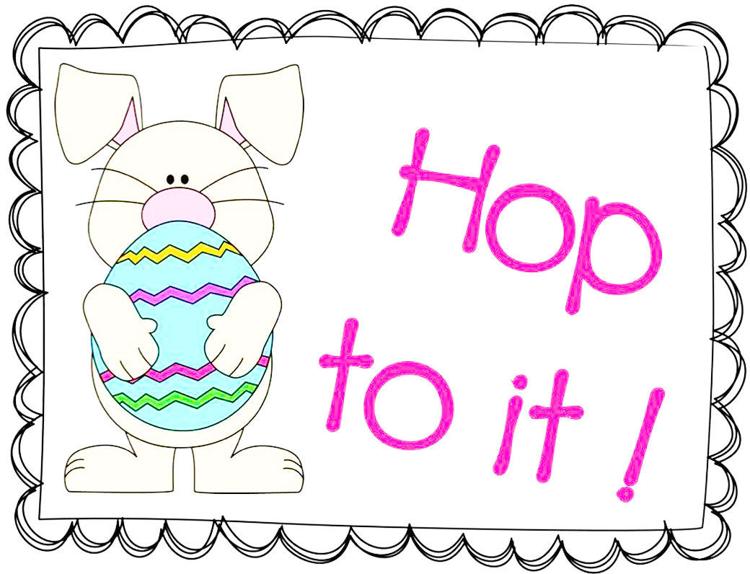 Looking for something to do with your children to celebrate Easter? The following is a list of Butte and area activities to choose from.
BUTTE EVENTS
Tired of hunting for eggs? Easter Swim is coming soon! Head to the Butte YMCA Friday, April 12 from 6 to 8:30 p.m., as kids splash and dash for an evening of fun activities for the whole family. The cost is $5 per child and includes an Easter toy, games and a healthy snack.
The 19th annual Spring Fling Carnival, Egg Hunt & Fun Run will be held on Saturday, April 13. The event includes a 1-mile fun run and a half-mile kids run, as well as a 5K race loop which starts and ends at Silver Bow Montessori School, 1800 Sunset Road. In addition, the family event includes one of the largest egg hunts with 15,000 eggs, games, petting zoo, concessions, a raffle, and a silent auction. Proceeds benefit Silver Bow Montessori School (a Pre-K through 6th grade school). Race day registration begins at 9:30 a.m., the 5K race and the 1 mile fun run start at 10:30 a.m., and the half-mile kids run starts at 11. The Spring Fling Carnival starts at the school at 10 a.m., and the Easter egg hunt starts at noon. Visit www.silverbowmontessori.org to register for the run or for more details.

The Member Nurture Committee of the Aldersgate United Methodist Church will host the annual Women's Ecumenical Good Friday prayer breakfast Friday, April 19.

The breakfast will be served at 7 a.m. in the Aldersgate Fellowship Hall, 1621 Thornton Ave. The doors will open at 6:30 a.m. The menu includes an egg casserole (with meatless options), continental breakfast items with coffee, tea and juice. The cost is $8 per person.

The program includes music and a guest speaker, Pastor Laurie Jungling of Gold Hill Lutheran Church, and will conclude at approximately 7:45 a.m. For reservations, which are due by Wednesday, April 17, call Laura at 406-782-2425 or Marilyn at 406-494-2559 (after 5 p.m.).
Journey Church is having a Butte Community Easter Celebration Service Sunday, April 21, at the Butte Civic Center Annex. Free family portraits will be taken from 9 to 10:30 a.m., and a free breakfast will be served from 9:30 to 10:15 a.m. Also, there will be a children's church service and treat bags. The Easter service starts at 10:30 a.m. For more details, go to www.buttechurch.com or call 406-723-5543.
ANACONDA EVENTS
The Anaconda American Legion Post 21 Palm Sunday Breakfast will be from 8 a.m. to noon Sunday, April 14, at the American Legion Hall on 3rd and Cedar St. The cost is $8 for adults and $3 for children under 12. The public is invited.
Living Waters Church will host an Easter egg hunt at 3:30 p.m. Saturday, April 20, at the Kennedy Commons.
A free Easter matinee of "Peter Rabbit" is at 1 p.m. Saturday, April 20, in the Washoe Theater. It is sponsored by the Anaconda-Deer Lodge Chamber of Commerce.
ENNIS EGG HUNT
The Ennis Lions Club sponsors an annual Easter Egg Hunt for kids up to 12 years old at 11 a.m. Saturday, April 20, at the Ennis Lions Park.
DEER LODGE HUNT
The Elks Annual Easter Egg Hunt begins at 10 a.m. Saturday, April 20, at the Ted Rule Football Field, Deer Lodge.
WHITEHALL HUNT
Whitehall Community Easter Egg Hunt will take place at 10 a.m. Saturday, April 13, at the Whitehall Football Field. Four different age categories are planned; Up to 2 years, 3-5 years, 6-8 years and 9-12 years. Details: Whitehall Chamber: 406-287-2260.