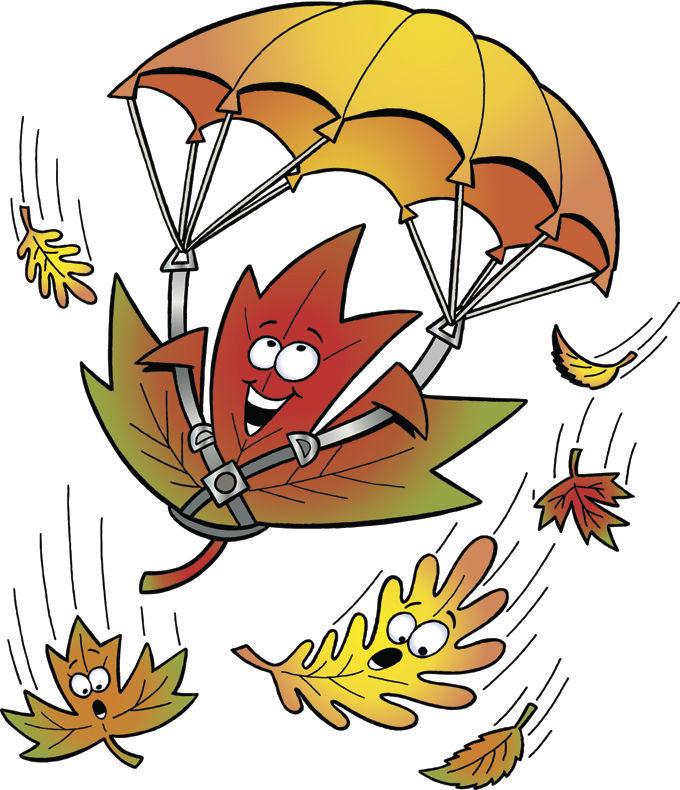 The weather is definitely cooler, and there is a briskness in the air. That doesn't mean the fun has to end. 
Come in from the cold and enjoy the many indoor events southwest Montana has to offer. If you have an event you would like featured, email information to editor@mtstandard.com or call Tracy Thornton at 406-496-5552.
— The most fierce cowboys and cowgirls in the world will square off at the Butte Civic Center for the Northern Rodeo Association Finals. The NRA Rodeo Finals begin at 7 p.m. Friday-Saturday, Oct. 5-6. Reserved tickets are $23-$33. General admission tickets are $13. Tickets are now on sale at the Civic Center box office at 1340 Harrison Ave.
— The 4th annual Women of Montana Tech Purse Strings will be held at 10 a.m. Saturday, Oct. 6, at the Montana Tech HPER. The purse auction and champagne brunch is a fundraiser for Safe Space of Butte. A number of purses will be auctioned off in silent and live auctions. The event is put on by the Women of Montana Tech and sponsored by St. James Healthcare and Seacast. For more details, to donate, or to RSVP for the event, call 406-496-4127 or email cfink@mtech.edu. To purchase tickets or a table online, please visit http://foundation.mtech.edu/pursestrings/.
— The final Farmers Market of the season is from 8 a.m. to 1 p.m. Saturday, Oct. 6, on Park and Main in Uptown Butte.
— A cider pressing party hosted by Jackson's Garden will be held from 10 a.m. to 1 p.m. Saturday, Oct. 6. People are encouraged to bring their apples and clean containers and take home the cider they press or just come and watch and enjoy hot cider and fresh donuts. Washing stations will be set up to prepare your apples prior to pressing: bring your own knives and cutting boards. However having your apples prepped before you arrive will reduce your waiting time. Depending on the turn out your pressing time may be limited. The first gallon you press is free, but a donation of $5 gallon is suggested. Volunteers are needed to help with the pressing process. Jackson's Garden is located 2 miles east of Sheridan on Mill Creek Road. Watch for the greenhouses.
— Anaconda Trail Society's "Six Hours of Disco," a six-hour mountain bike ride will be Saturday, Oct. 6, at Discovery Ski Basin, 180 Discovery Basin Road, Anaconda. Registration begins at 9 a.m. The cost is $50 and the deadline is Oct. 5. Following the race, the awards presentation will take place at Smelter City Brewing. To register, go to the ATS website. ATS is a grass-roots group of citizens dedicated to trails and their impact in Anaconda-Deer Lodge County.
— The second annual Rick Holeman Harvest Dinner will take place from 4:30-6:30 p.m. Sunday, Oct. 7, at Aldersgate Church, 1621 Thornton Drive. Cost is $10 for adults and $6 for kids under 12.
— The Smelter City Recreation Bingo Fundraiser will begin at 5:30 p.m. Saturday, Oct. 13, at the Elks Lodge, 223 Main St., Anaconda. There will also be a chili feed, silent auction and dancing.
— Pumpkin Sunday will be from 1 to 4 p.m. Sunday, Oct. 21, at the Grant-Kohrs Ranch. Enjoy the fall season with activities for children and special programs and activities for visitors of all ages. Children can head out into the pumpkin patch and search for that perfect pumpkin to paint. Tractor drawn wagon rides will be going throughout the event. Apple cider making and soap making provide fun hands-on traditional activities for kids. For teenagers and adults there will be wheat weaving. A perfect child sized hay maze, a campfire for roasting marshmallows, a children's fall craft and a scavenger hunt will add to the fun.
— The Butte YMCA's annual Pumpkin Swim will be Friday, Oct. 26, at 2975 Washoe St. The first wave for the popular event is from 5 to 6:30 p.m.; second wave 6:45 to 8:30 p.m. Details: 406-782-1266.
— The Granite County Museum in Philipsburg will host St. Phillip's annual Veteran's Day Luncheon of soup and dessert Thursday, Nov. 8.
— Join the Silver Bow Hospitality Association for an upscale evening tasting wines from around the world at 7 p.m. Saturday, Nov. 10, at the Finlen Hotel, 100 E. Broadway St. Guests will receive a wine glass. Tickets include all wine samples and hors d'oeuvres. There will be a wine related auction as well. The event benefits the Butte Chamber of Commerce. Tickets are $50 a person and can be purchased at the Butte Chamber of Commerce, 1000 George St.
— Finding NeverLand comes to the Mother Lode stage at 8 p.m., Tuesday, Nov. 27.The Broadway musical tells the fascinating story of how Peter became Pan. Based on the Academy Award-winning film of the same name, this breathtaking show follows playwright J.M. Barrie as he summons the courage to become the writer — and the man — he yearns to be. Barrie finds the inspiration he's been missing when he meets the beautiful widow Sylvia and her four young sons: Jack, George, Michael and Peter. Tickets are $95, main; $85, mezzanine; $75, loge; $44.50, balcony, $25 for students with ID. They may be purchased at the Mother Lode box office at 316 W. Park St., or by calling 406-723-3602.
— The 28th annual Butte Christmas Stroll will be Friday, Nov. 30, in Uptown Butte. The tree-lighting ceremony begins at 6:30 p.m. on the steps of the Butte-Silver Bow County Courthouse. At 6:45, the Children's Light Parade winds its way through Uptown Butte to Park and Main. In addition, there will be music and dancing performances at the courthouse rotunda and at the Northwestern Energy Auditorium at 11 E. Park St.
— The Grant-Kohrs Ranch will host its annual Holiday Open House from 1 to 4 p.m. Sunday, Dec. 2. Celebrate the holiday season by stepping back in time to see the Kohrs home decorated in historic Victorian style. View Kohrs family heirlooms on display through the holidays. Some items will only be on display only during the event. Also enjoy children's activities, wagon rides and more.
— Yule Night, a festive evening with cheer in the air, is from 5 to 10 p.m. Friday, Dec. 7, in Philipsburg. The evening includes live music, a lighted parade, pictures with Santa, food and drink, and more. The event is hosted by the Philipsburg Chamber of Commerce.