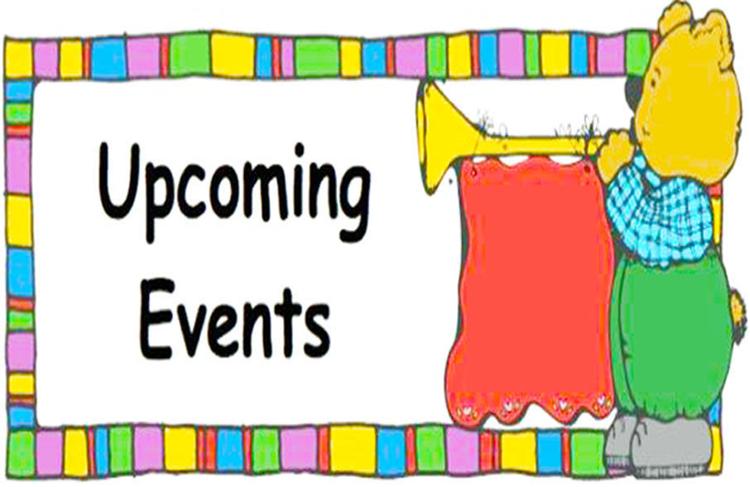 Winter is definitely here and even though the temperatures are a bit chilly, there are still so many things to do — whether they be indoors or outdoors.
In fact, there are several events on the calendar. If you have an event you would like featured, email information to editor@mtstandard.com or call Tracy Thornton at 406-496-5552.
The Bar J Wranglers of Jackson Hole, Wyo., will perform at 7 p.m. Friday, Jan. 11, at the Rialto Theater in Deer Lodge. Tickets are $20. The group delivers some of the purest harmony, best musicianship and funniest ranch humor ever seen on stage. As soon as the Bar J Wranglers take to the stage, listeners leave behind their busy life and settle into a time long ago — a time of the singing cowboy. The evening is sponsored by the Deer Lodge Valley Conservation District, 406-415-4047. Tickets can be purchased at the Rialto, Keystone Drug, Valley Foods, or Peoples Bank.
Kids' Night Out will be from 5:30 to 8 p.m. Friday, Jan. 11, at the First Presbyterian Church at Excelsior and Platinum streets. The evening, which is for children ages kindergarten through fifth grade, includes a start on a series of lessons called "Shipwrecked for Jesus." It includes dinner, games, Bible fun, and music. Come to one or all sessions at the First Presbyterian Church at Excelsior and Platinum streets. Pre-registration is not necessary but requested. Contact MKhenry6@gmail.com or 775-737-8578. Also, Facebook: First Presbyterian Church Butte.
The Jackpine Savages Snowmobile Club will sponsor its annual fun run on Saturday, Jan. 12. Registration is 9 to 11 a.m. at the Wise River Club. Riders are due back to the club by 5 p.m., at which time dinner will be provided and prizes awarded. A raffle will be held in conjunction with the fun run. Tickets for the raffle $5 or five for $20. For details, contact Mike at 406-491-6235.
Butte Knights of Columbus Butte Council 668 will have its monthly fundraiser breakfast from 8 a.m. to noon Sunday, Jan. 13, at 224 W. Park St. Proceeds from this month's breakfast will go to the New Hope Pregnancy Clinic. The menu includes French toast, bacon, sausage, hash browns, eggs, coffee, and juice. The cost is $8 per person or $20 per family. Details: 406-782-2891 (after 3 p.m.).
Butte Historical Memorials Inc. is having a Meaderville-style spaghetti dinner from 4 to 6 p.m. Sunday, Jan. 13, at the Butte Depot, 818 S. Arizona St., to raise funds for a statue at Fire Station #1 for the Kenyon Connell Explosion victims. Tickets are $10 a person or $25 per family. Ticket holders will be eligible for a door prize, and there will be a Dutch auction. Tickets can be purchased at Headframe Spirits, Butte Depot, the Butte Chamber of Commerce, or at the door on the day of the dinner. Details: Jim McCarthy, 406-490-5299, Chris Fisk, 406-490-0646 or Judy Chadwick at 406-498-3079.
Butte High School will hold its "Celebration of the Arts" Thursday, Jan. 17, in the school auditorium. The art department will have an art show from 6 to 9 p.m., and the choirs, bands, strings, and poetry club will perform at 7 p.m. Come up and support these aspiring artists. Admission is free.
The Hit Men will perform at 8 p.m., Friday, Jan. 18, on the Mother Lode stage. These five brilliant musicians and singers who, throughout the 1960s, 70s, 80s and 90s, toured and recorded with some of the biggest names in the music business from Frankie Valli and Carly Simon, to Tommy James, Carole King, Elton John, Paul McCartney, Rod Stewart, and many, many more. They are not a tribute act, nor the former cast of a Broadway musical. They are the actual artists who helped rocket so many songs to the top of the Billboard charts. Tickets are main, $85; mezzanine, $75; loge, $65; balcony, $35; and for students with ID, $15. They may be purchased at the Mother Lode box office at 316 W. Park St., or by calling 406-723-3602.
Snöflinga, Montana's popular winter festival, will be take place in the Mining City Jan. 17-20, and is outdoor fun for people of all ages. Grab the kids and bundle up for an unforgettable weekend. The fourth annual Snöflinga (the Swedish word for snowflake), is an action packed event filled with outdoor recreational activities located in and around Butte. The event is free to the public and includes skijoring, ice skating races, snowshoe treks, Nordic skiing, Ugly Sweater fun run, daytime and nighttime sledding, hockey, curling, the Skijor Butte Calcutta, a fat bike race, ski and snowboard events, and more.
The Southwestern Polar Plunge will take place at 4 p.m. Saturday, Jan. 19, in a large pool at Foreman's Park in the Mountain Con mine yard. Plunge check-in is from 2:30 to 3:30 p.m. This plunge supports Special Olympics Montana athletes and teams in the Butte, Anaconda, Dillon and Deer Lodge regions, and is a unique opportunity for individuals, clubs, organization and schools to support local Special Olympics Montana athletes by jumping, running or slowly crawling into the frigid and icy waters of Montana. The Polar Plunge is primarily organized, promoted and conducted by the Law Enforcement Torch Run to benefit Special Olympics Montana. To register for the plunge or to donate, go to www.snomt.org/plunge.
The Year of the Pig will be celebrated at the Chinese New Year Parade, which kicks off at 3 p.m. Saturday, Feb. 9, on the steps of the Butte-Silver Bow Courthouse. More details can be found at www.maiwah.org.
The Mining City Dance Co. bingo fundraiser is from 7 to 10 p.m. Saturday, Feb. 16, at the Butte Elks Lodge, 206 W. Galena St. The cost is $5 for a bingo ticket (10 games of bingo and each bingo card has three games on it). There will also be specials, 50/50 tickets, and a silent auction. The annual event is to help students raise money to attend dance competitions.