After grazing across Western New York's fertile culinary fields throughout 2021, it's safe to say there are hundreds of praiseworthy places.
Here are the places that stood tallest in my eyes during the most challenging restaurant weather in memory, a baker's dozen presented in alphabetical order:
Bacchus, 56 W. Chippewa St., remains a reliable bastion of fine dining in an uncertain world. Chef-owner Brian Mietus has kept a core crew, presenting a slate of standards enlivened with the touches of sous chef Soichiro Kimura and a deep wine list. Highlights include the luxe "potato skins," grilled octopus with pomegranate soy, and duck with tamarind jus.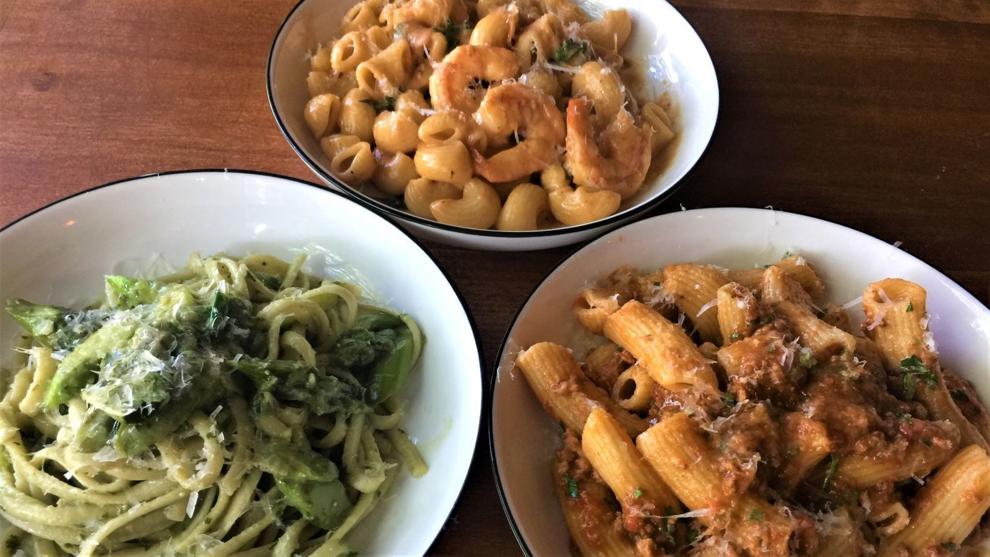 Carmelo's Coat of Arms, 425 Center St., Lewiston, offers deft dishes and pitch-perfect housemade pastas in a serene setting often overlooked by people who forget Carmelo Raimondi's stove is only about a 30-minute drive from Buffalo City Hall. Get the calamari salad with smoked peanuts, housemade lumache alla vodka with shrimp, or the five-spice duck with chard and pickled green tomato.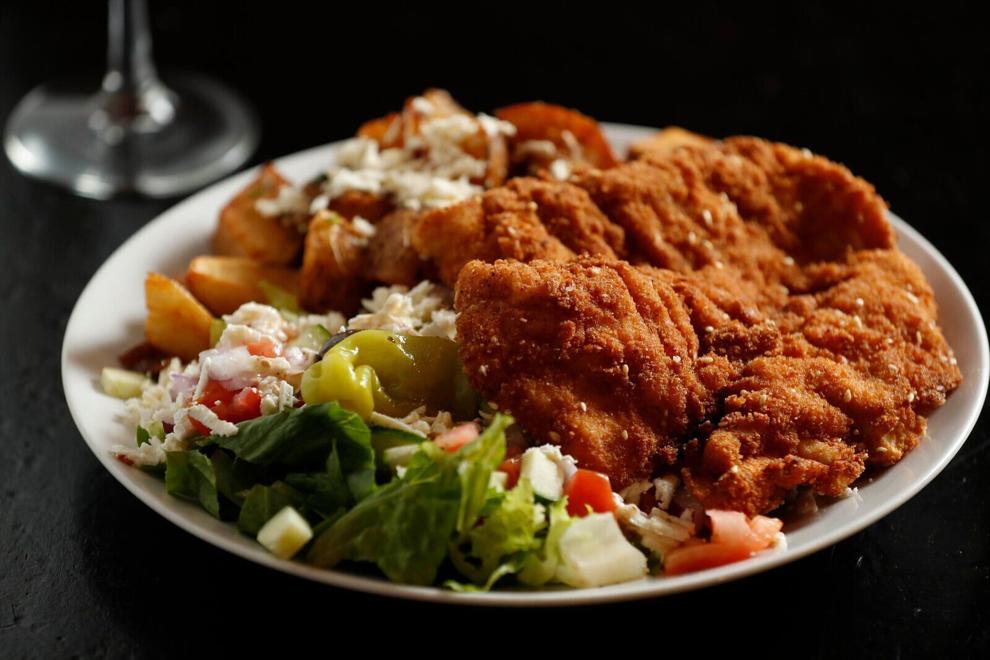 Falafel Bar, 3545 Sheridan Drive, Amherst. To a devastatingly effective menu of vegan, vegetarian and carnivore-pleasers from the Middle East and Mediterranean, Oded Rauvenpoor has added the only kachapuri, the Georgian cheesy breakfast pizza-cousin, in Western New York, at Sunday brunch. Chicken schnitzel, charred eggplant with tahini, and the sabih wrap (fried eggplant, hard-boiled egg, hummus, salad, and the Iraqi mango hot sauce called amba) are key.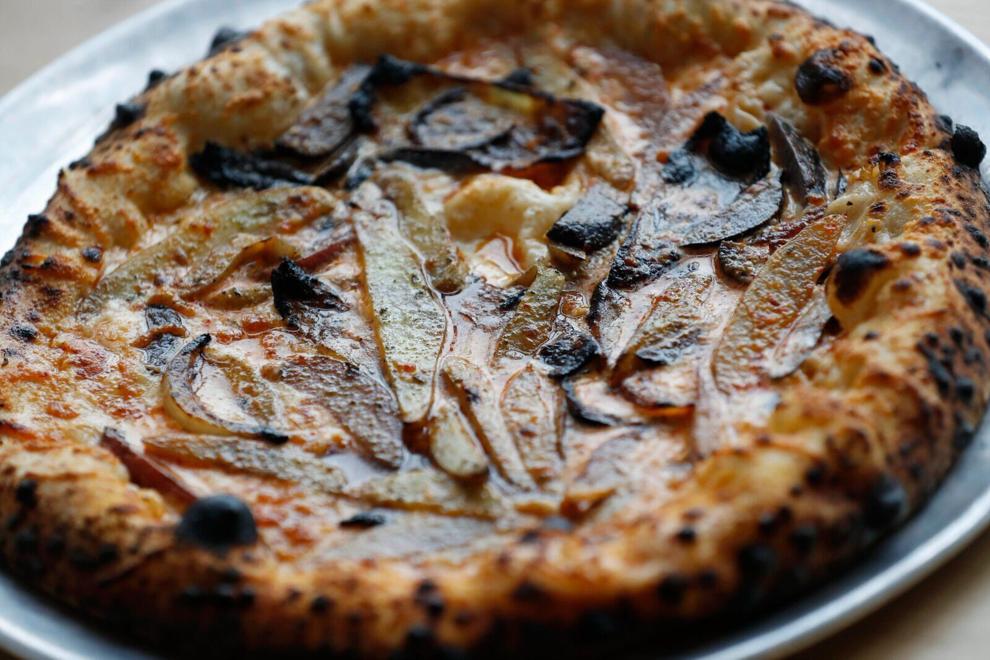 Grange Community Kitchen, 22 Main St., Hamburg. Brad Rowell and crew show what an all-day restaurant can accomplish. First-class pastry and bespoke breakfast sandwiches, then fresh hummus and baked-to-order bread for lunch. Blistered Neapolitan-style pizzas, entrees like chipotle-glazed Erba Verde chicken breast with farro verde and labneh and stunning desserts that are so much more than eye candy win the night.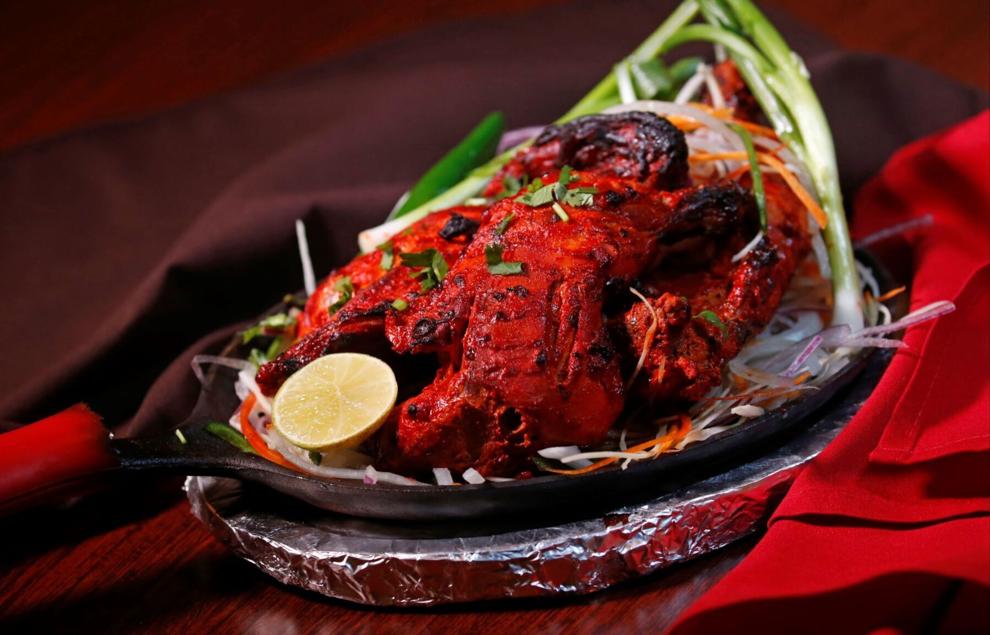 Nellai Banana Leaf, 4303 Transit Road, Clarence. I'll be the first to admit that service can be pokey. Yet once the plates start arriving, all is forgiven, since the Chettinad Indian restaurant nails the flavors and textures that have thrilled both tables full of vegans (with ennai kathirikkai, spice-stuffed eggplant simmered in tamarind garlic gravy, or chili parotta, wok-fired smoky-spicy croutons) and bone-chewers (juicy tandoori chicken, or Malabar fish curry).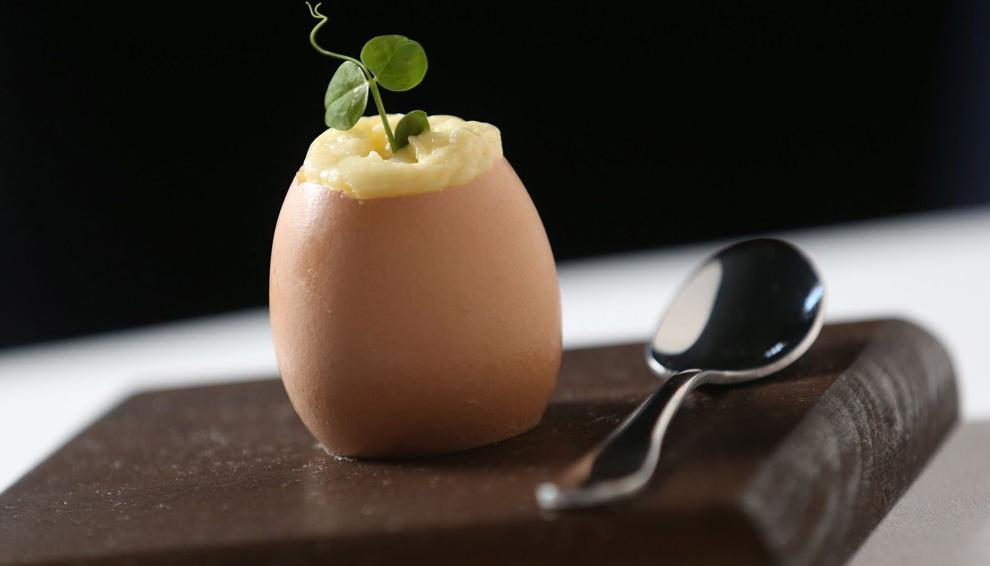 Oliver's, 2095 Delaware Ave., keeps the grand tradition going, with season-shifting specials and a blend of sentimental favorites like the spinach garlic bread, along with show-stopping desserts that taste as good as they look on Instagram. Housemade strozzapreti pasta with pancetta and mushroom cream, confit octopus with nduja vinaigrette, and Ross Warhol's Decadence of Egg are especially lovely.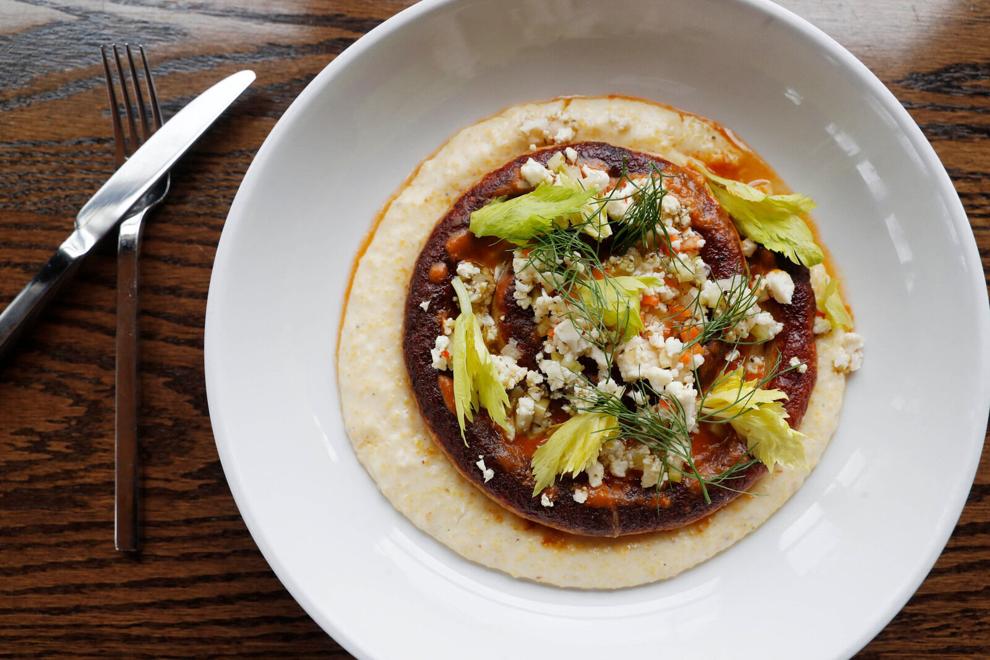 Prescott's Provisions, 40 E. Niagara St., Tonawanda, has earned its spot on my short list for effective splurge night dining. From popovers with prosciutto to one of the best steaks in town, Vinny Thompson and his crew have gotten the range, and are firing at will. The Brussels sprouts with bacon and pickled mustard seed, grilled chicken sausage with giardiniera and polenta, and gnocchetti with wild boar ragu loom large.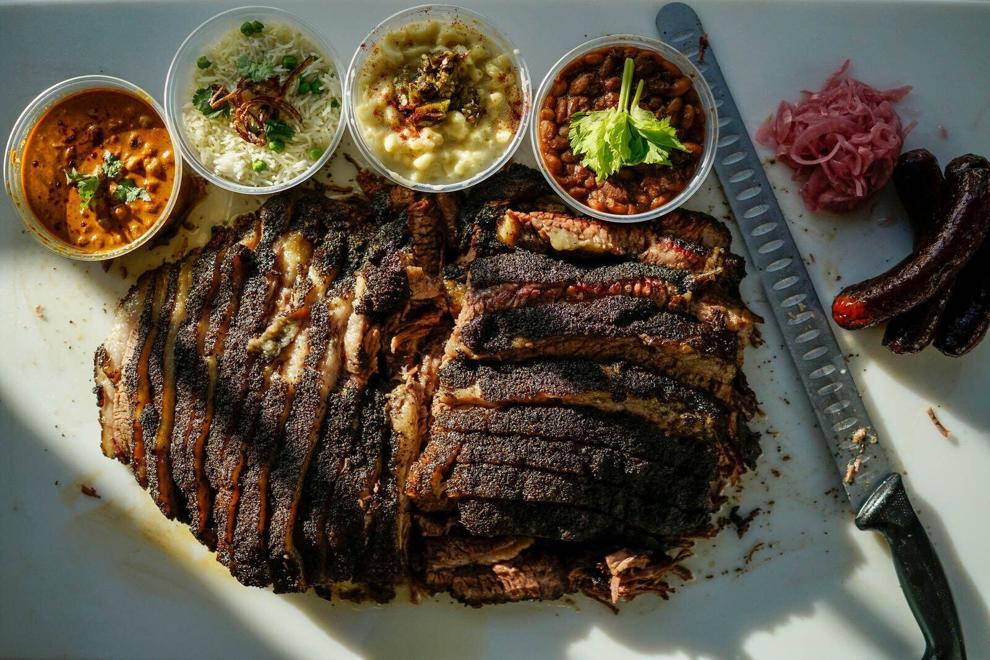 Southern Junction, 27 Chandler St. Ryan Fernandez has extended the menu and hours of his groundbreaking fusion of Texas barbecue and Keralan Indian influences. There's no dining room, but people line up to carry away the best barbecued brisket in town, smoked fried cauliflower, and cherry-smoked chicken bathed in spiced coconut oil, curry leaves and caramelized onion.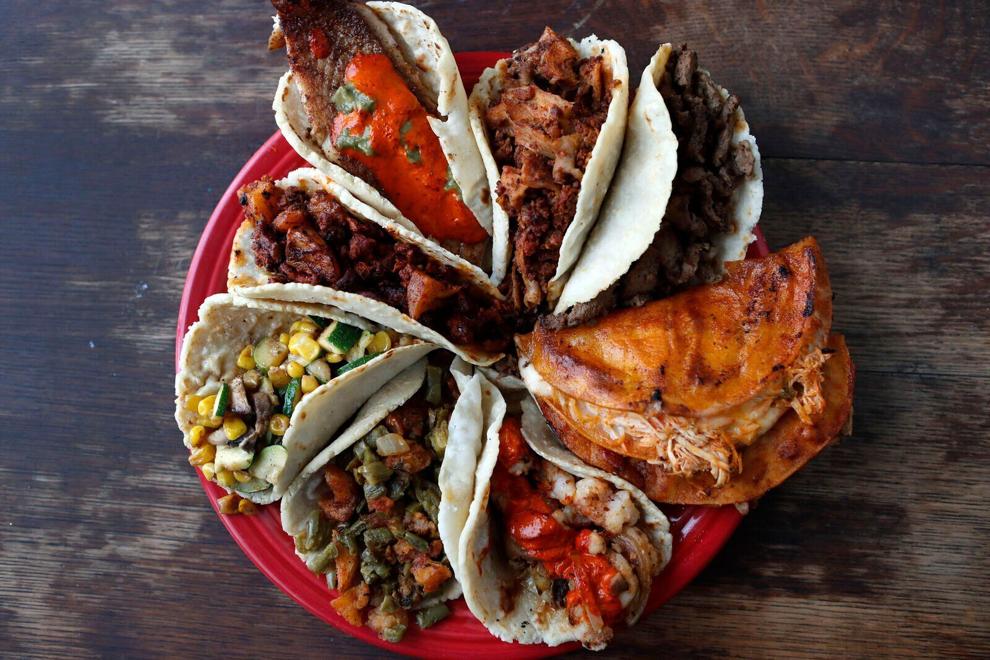 Taqueria los Mayas, 3525 Genesee St., Cheektowaga, has kept its momentum of Mexican excellence going throughout the year, remaining so busy that the only way to get guaranteed takeout is ordering in person. Birria tacos con consommé, griddled mini-quesadillas meant for dipping in intense beef broth, sausage-powered choriqueso made with real cheese, and the Los Cuates burrito duo in housemade rojo and verde sauces get me every time.
The Little Club, 1197 Hertel Ave., is a restaurant, not a wine bar, across the street from its parent, Ristorante Lombardo. It changed the way I thought about cabbage, broadened my notion of panna cotta, and made me wonder why there is so many lame chicken entrées elsewhere. Michael Giambra's coq au vin – bronzed skin, lush meat, bolstered in mushroom crema and roasted radishes for the winter – is the chicken that made me cross the road.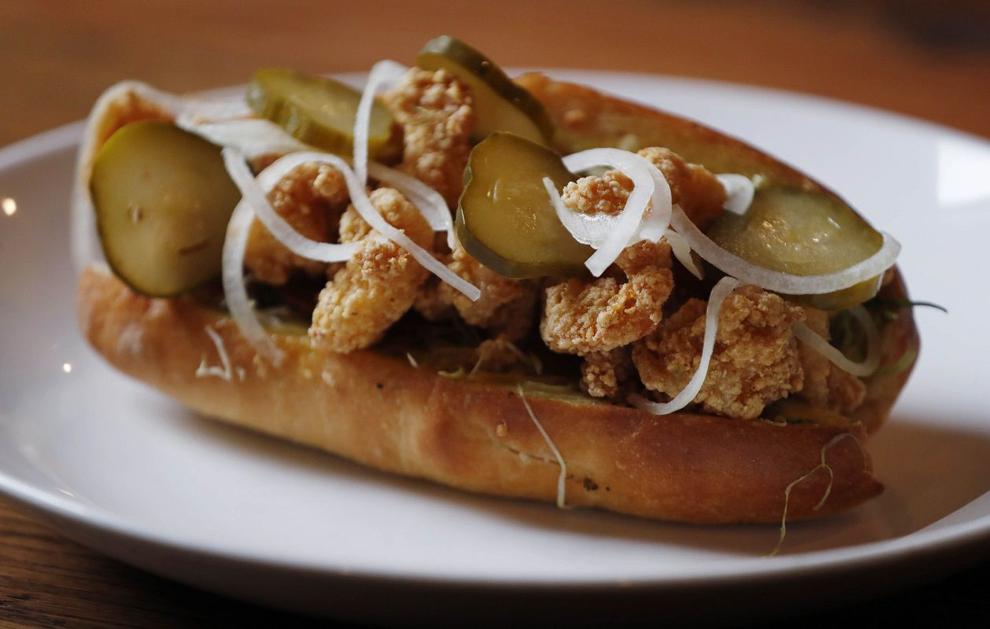 Toutant, 437 Ellicott St., remains a one-stop-shop to browse Southern-focused regional American cuisine and locally inspired specials. Detail work like making their own po'boy rolls puts James Roberts' flagship on the high satisfaction list for most visitors. So get the shrimp po'boy, the barbecue of the week, and the fried chicken with collard greens. But save room for ooey gooey cake with brown butter ice cream.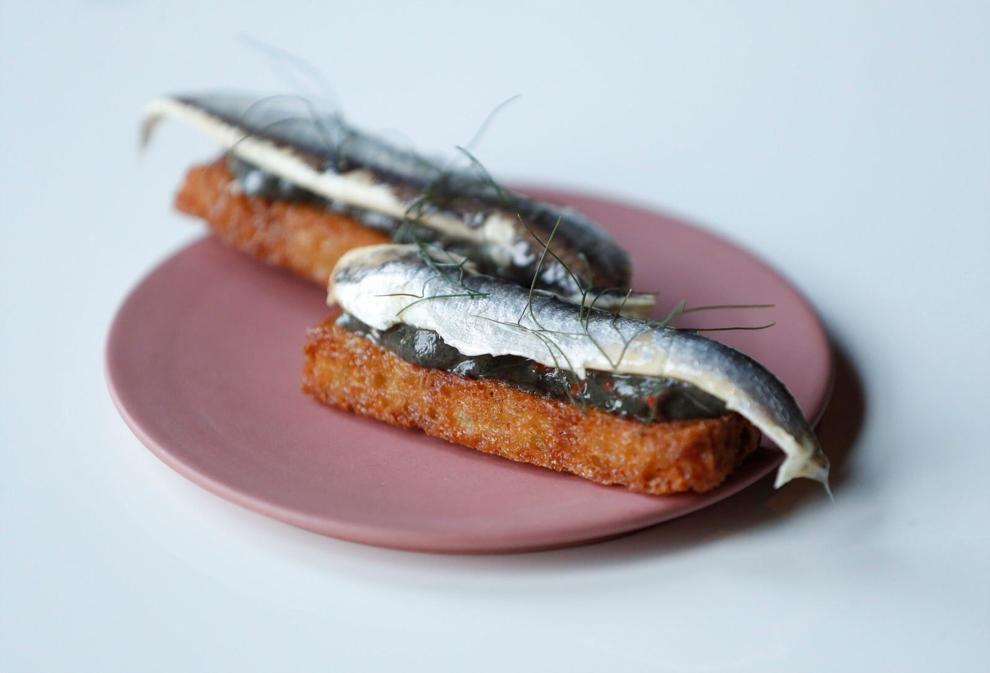 Waxlight Bar a Vin, 27 Chandler St., consistently thrills with imaginative but effective cuisine, with a first-class drinks program from big-bucks wine to housemade non-alcoholic sodas. Try a gaggle of sub-$10 tapas like chicken-fried liver-stuffed olives, smoked pork rillette finger sandwiches, or kohlrabi tacos. Or go big with plates like aged Always Something Farm pork chop with cauliflower couscous and brown butter.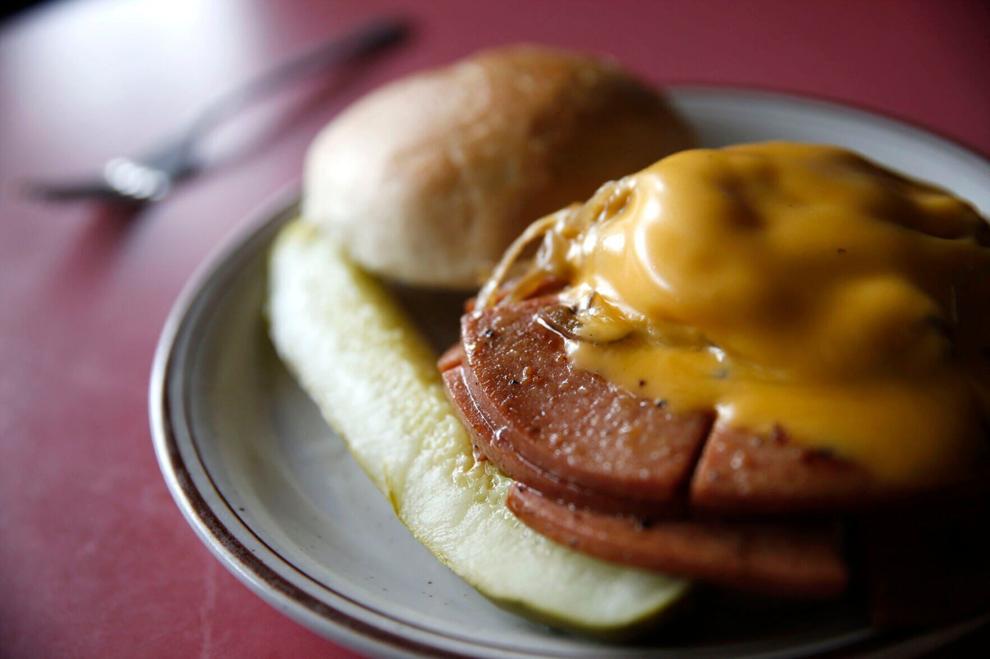 Wiechec's, 1748 Clinton St., is the last on this list, due to its name, but it's the first if ranked by sheer value. Add the fact that it makes me feel like I'm tapping into Buffalo's eating history, enjoying the soups, sandwiches, and daily specials that would have thrilled my grandparents as well. Liverwurst, fried bologna, daily soups like taco and chicken, and the beer-battered fried chicken sandwich with honey mustard extend its reputation far past the fish fry.