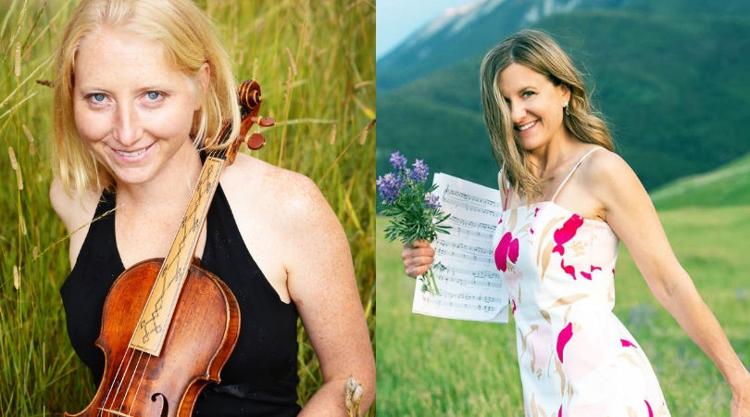 DILLON — A classical music concert featuring wistful melodies and commentary takes place at 7:30 p.m. Saturday, May 17, at the First Presbyterian Church, 24 S. Pacific, Dillon.
Carrie Krause and Julie Gosswiller perform "Romantic Musings," an evening of chamber music for violin and piano. The program features the Franck Sonata — perhaps the most beloved sonata of all time — composed for the revered early 20th c. violinist Eugene Ysaye to play at his own wedding.
Other works include Five Melodies, lyric short pieces tinged with sadness by Prokofiev, Dvorak's amorous Romance in F minor, Mozart's noble, contemplative, and bawdy sonata K. 380, and Kreisler's orient-inspired Tamborin Chinois, all intimate works perfect for the home parlor or First Presbyterian Church.
Krause serves as the Bozeman Symphony concertmaster and baroque violinist with ensembles across the nation, and Gosswiller is a Montana State University professor of piano and chamber music specialist.