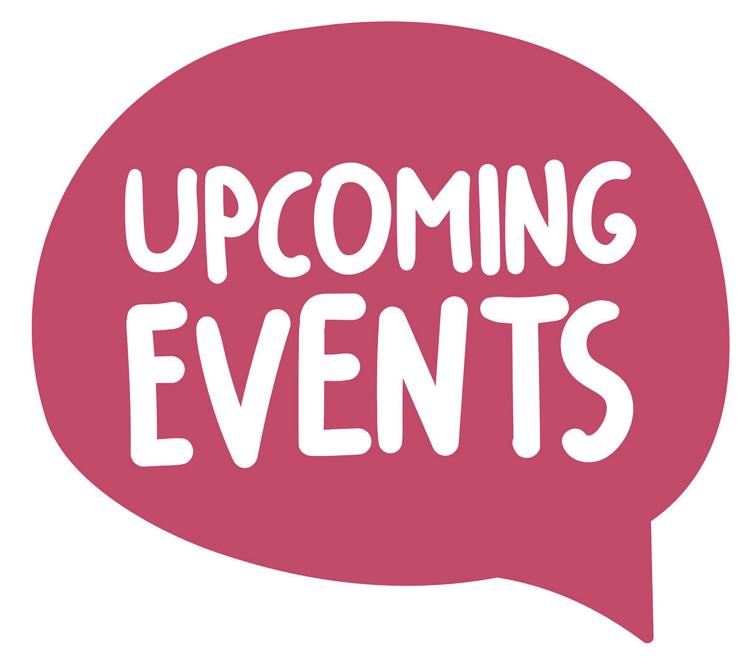 Listed below are some events that just may pique your interest. Also, if you have an event you would like included, email the information to editor@mtstandard.com.
The New Shanghai Circus will not be performing Friday, April 19, at the Mother Lode Theatre. Due to unforeseen circumstances, the show has been canceled.
The Butte-Silver Bow Public Archives will continue its Brown Bag Lunch series at noon Wednesday, April 24, with a presentation by Jeanette Kopf and Lindsay Mulcahy of the World Museum of Mining. The women will highlight some of the buildings on the museum's grounds and their history, and recent acquisitions to the museum's collection. They will also talk about a new visitors' guide they are producing. Guests are encouraged to bring a sack lunch. Coffee and water will be provided. Details: 406-782-3280.
Butte-Silver Bow Public Library, the Butte Seed Library, and Park Street Community Garden are hosting "Suds, Seeds, & Sowers A Gardener's Night" from 5 to 8 p.m. Wednesday, April 24, at Muddy Creek Brewery, 2 E. Galena St. Come talk about gardening, check out some seeds, or get some starts. If you have questions, there will be someone there to help you out. Details: contact the library at 406-723-3361 or go to www.buttepubliclibrary.info.
The Kiwanis Club of Butte is holding their 33nd annual fundraising dinner and auction on Wednesday, April 24, at the Butte Country Club. Cocktails are at 5:30 p.m.; dinner and auction will be at 6:30. The event includes a full-course dinner buffet, a no-host bar, and hors d'oeuvres with an expanded silent auction, a chance to win a $1,000 cash prize and other door prizes, and a 50/50 drawing with proceeds going to the local youth service group. The majority of the proceeds from this event help fund the Butte Kiwanis Sunshine Camp. The theme for this year's event is "Expanding Our Horizons." The cost is $150 per couple. To purchase your tickets or for more details, call 406-490-8887, or stop by Berkshire Hathaway HomeServices, 1751 Harrison Ave.
The Montana Tech Techxpo is from 1:30 to 6 p.m. Thursday, April 25, at the HPER on the Montana Tech campus. Students will be displaying their research and design projects. This campus-wide event exhibits the innovative teamwork of Montana Tech students who have applied theoretically and academically acquired knowledge to solve many of the world's challenges. Exhibits and poster displays include senior design projects and undergraduate research projects from a variety of disciplines, including engineering, science, and mathematics. Techxpo is free and open to the public. Details: Susie Anderson at 406-496-4311 or Suanderson@mtech.edu.
Principal Double Bassist from the Tacoma Symphony, Chris Burns, joins Maestro Luis Millan and the Butte Symphony for Concerto in D Major for Contrabass and Orchestra by Carl Ditters von Dittersdorf at 7:30 p.m. Saturday, April 27, at the Mother Lode Theatre. Also on tap for the evening is Franz Schubert's 6th Symphony, and Aaron Copland's Outdoor Overture.
You have free articles remaining.
You're out of free articles
Sign in or create a FREE account to keep reading.
Are you a book lover who likes to create? Bake? Cook? Whether you're a professional chef or just like to play with your food, consider the Edible Book Festival, which is open to anyone in the community. There are two rules: entries must be edible and they must somehow relate to a book. Entries may be submitted from noon to 2 p.m. Saturday, April 27, at the Butte Public Library, 226 W. Broadway St. Details: 406-723-3361.
The Meaderville-Elk Park Ladies will have their annual luncheon at noon Saturday, April 27, at Perkins Restaurant. Women who grew up in Meaderville, McQueen or Elk Park, and attended the Franklin, Holy Savior, or Harrison schools are invited to attend. If you plan on attending, call Esther at 406-494-4013, Gerry at 406-494-4410, or Millie at 406-494-3135.
The annual St. James School of Nursing Alumni Banquet will be held Saturday, April 27, at the Butte Country Club. A no-host cocktail party will begin at 6 p.m., and dinner will start at 6:30 p.m. The cost of dinner is $27.00. All nurses are welcome. Reservations for the banquet are required by April 22, and reservations cancelled after that date must be paid for. Details and reservations: Deanna Thomas at 406-782-4435.
St. Peter & Paul Society, Lodge 84 of the Croatian Fraternal Union will celebrate a post-Mesopust dinner at 5 p.m. Sunday, April 28, at the Croatian Hall, 816 E. Third St., Anaconda. The menu consists of sarma, kielbasa, potatoes, salad, dessert, etc. Reservations should be made by Thursday, April 25, by calling Patsy at 406-563-2728, Stan at 406-563-6859 or Marion at 406-563-7386.
"A Musical Kaleidoscope," an annual spring recital, will be presented at 3 p.m. Sunday, April 28, in the sanctuary of Gold Hill Lutheran Church, 934 Placer Street, in Butte. Music students from the studio of Shelly Clark will offer music from various musical genres, featuring piano and voice. Those students include Tyla Roberts, Liam Boese, Sheila Knutson, LouRae Weber, Kylah Johnson, Avery Santifer, Lily Fortune, Jim Bradshaw, Debbie Swiatkowski, Madeline Moser, Nathan Hiebert, Sullivan Malouf, Serene Fox, Zoe Hoscheid, Ellie Cunneen, Nadja Bolotsky, and Brie Birkenbuel. Awards of achievement will be presented and refreshments will follow in the church fellowship hall. Details: Shelly Clark, 406-291-9860.
The 8th annual "Older Americans Month" Fun Fair is from 10 a.m. to 3 p.m. Thursday, May 2, at the Mile High Events Center, 4601 Harrison Ave. The free event honors local seniors and their families, and includes lunch, refreshments, treats, raffles and a 50/50 drawing. Several local organizations will have a variety of activities and information available, entertainment will include music and dance groups and bowling is available at 1 p.m.
The Whitehall Garden Club, in conjunction with the Madison-Jefferson County Extension Office, will host an informative program, "The Importance of Good Soil," Thursday, May 9, in the Borden's conference room in Whitehall. The first session is from 7 to 7:45 p.m., and will be for the "home gardeners," and from 8 to 8:45 p.m., the focus will be on the important properties of soil for all ranchers and farmers.
A dance will be held from 1 to 5 p.m. Sunday, May 19, at the Elks Lodge, 206 W. Galena St. The cost is $10. Music will be provided by the John Fox Sound, who will play waltz, tango and Latin dance music. The bar will also be open. Details: Frank Snyder, 406-299-2443 or 406-782-3278.