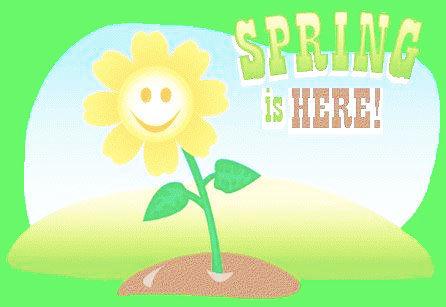 Listed below are some events that just may pique your interest. Also, if you have an event you would like included, email the information to editor@mtstandard.com.
Orphan Girl Community Theatre and Hoffman's R&M Services bring to the OGCT stage "Urinetown the Musical!" The play runs April 12-13, with performances at 7 p.m. and Sundays at 2 p.m. Tickets are $18 for adults, $15 for seniors and $10 for kids 10 and under. For tickets, visit www.orphangirl.org/tickets or call 406-782-5657. Box office hours are noon to 4 p.m. Monday-Friday. The Orphan Girl Theatre is located at 316 W. Park St., in the lower level of the Mother Lode Theatre. Urinetown is rated PG-13 because of mild language and themes. Despite the risque-sounding title, it is suited for all ages and is a fun comedy for adults and children alike.
The First Presbyterian Church, corner of Excelsior and Platinum, will host Kids' Night Out from 5:30 to 8 p.m. Friday, April 12, for all kids ages kindergarten through fifth grade. The event includes dinner, games, Bible fun, and music. This month's theme is "Shipwrecked for Jesus". Pre-registration is not necessary but requested. Contact MKhenry6@gmail.com or 775-737-8578. Details: Facebook First Presbyterian Church Butte.
Butte's Chateau Quilt Guild will host their biennial quilt show, "A Circle of Quilts," Friday-Saturday, April 12-13, at the Butte Civic Center Annex. Friday's hours are 10 a.m. to 6 p.m.; Saturday, 10 a.m. to 4 p.m. It will feature the artistry of over 60 members. The two-day event will include quilt store vendors, gift boutique and public voting for your favorite quilt. In addition, quilt raffle tickets will be on sale both days. Adult admission is $2; children 12 and under get in free.
Montana State Parks and Lewis and Clark Caverns State Park will host a nature writing workshop from 1 to 4 p.m. on Saturday, April 13, in the park's main visitor center. The workshop is designed to help writers of all ages and abilities improve their craft. Participants should bring a notebook, a writing utensil, a bottle of water, sturdy shoes and weather-appropriate clothing. Coffee, tea, and cookies will be provided. The cost of the workshop is $4 per person. Call 406-287-3541 to reserve a spot.
Butte Knights of Columbus Butte Council 668 will have its monthly fundraiser breakfast from 8 a.m. to noon Sunday, April 14, at 224 W. Park St. Proceeds from this month's breakfast will go to the Butte Central Guardian Angel Scholarship Fund. The menu includes French toast, bacon, sausage, hash browns, eggs, coffee, and juice. The cost is $8 per person or $20 per family. Details: 406-782-2891 (after 3 p.m.).
"Something Rotten" will be performed at 8 p.m. Sunday, April 14, at the Mother Lode Theatre. Set in the 1590s, brothers Nick and Nigel Bottom are desperate to write a hit play but are stuck in the shadow of that Renaissance rock star known as "The Bard." When a local soothsayer foretells that the future of theater involves singing, dancing and acting at the same time, Nick and Nigel set out to write the world's very first musical. Tickets are $95, main; $85, mezzanine; $75, loge; $44.50, balcony, and $15 for students with ID. They may be purchased at the Mother Lode box office at 316 W. Park St., or by calling 406-723-3602.
The John Fox Sound will play music from the Big Band era, swing, polka, Latin, waltzes, and other dance music from 1 to 5 p.m. Sunday, April 14, at the Anaconda Elks Lodge. The cost is $10 for the general public.
Over 30 acrobats from China bring fast-paced, exciting internationally award-winning acts at 7 p.m. Friday, April 19, at the Mother Lode Theatre. The New Shanghai Circus celebrates the exotic wonders of China while showcasing a dramatic interpretation of classic Chinese dance and physical performance art. Featuring spectacular backdrops, beautiful costuming, and state-of-the-art lighting, this show has been described as "a thrill a minute." Each year, the troupe adds new performers who have won national and international competitions. Tickets are $25 for adults, and $15 for children and students with ID. They may be purchased at the Mother Lode box office at 316 W. Park St., or by calling 406-723-3602.
The Montana Tech Techxpo is from 1:30 to 6 p.m. Thursday, April 25, at the HPER on the Montana Tech campus. Students will be displaying their research and design projects. This campus-wide event exhibits the innovative teamwork of Montana Tech students who have applied theoretically and academically acquired knowledge to solve many of the world's challenges. Exhibits and poster displays include senior design projects and undergraduate research projects from a variety of disciplines, including engineering, science, and mathematics. Techxpo is free and open to the public. Details: Susie Anderson at 406-496-4311 or Suanderson@mtech.edu.
Are you a book lover who likes to create? Bake? Cook? Whether you're a professional chef or just like to play with your food, consider the Edible Book Festival, which is open to anyone in the community. There are two rules: entries must be edible and they must somehow relate to a book. Entries may be submitted from noon to 2 p.m. Saturday, April 27, at the Butte Public Library, 226 W. Broadway St. Details: 406-723-3361.
The annual St. James School of Nursing Alumni Banquet will be held Saturday, April 27, at the Butte Country Club. A no-host cocktail party will begin at 6 p.m., and dinner will start at 6:30 p.m. The cost of dinner is $27.00. All nurses are welcome. Reservations for the banquet are required by April 22, and reservations cancelled after that date must be paid for. Details and reservations: Deanna Thomas at 406-782-4435.
St. Peter & Paul Society, Lodge 84 of the Croatian Fraternal Union will celebrate a post-Mesopust dinner at 5 p.m. Sunday, April 28, at the Croatian Hall, 816 E. Third St., Anaconda. The menu consists of sarma, kielbasa, potatoes, salad, dessert, etc. Reservations should be made by Thursday, April 25, by calling Patsy at 406-563-2728, Stan at 406-563-6859 or Marion at 406-563-7386.
"A Musical Kaleidoscope," an annual spring recital, will be presented at 3 p.m. Sunday, April 28, in the sanctuary of Gold Hill Lutheran Church, 934 Placer Street, in Butte. Music students from the studio of Shelly Clark will offer music from various musical genres, featuring piano and voice. Those students include Tyla Roberts, Liam Boese, Sheila Knutson, LouRae Weber, Kylah Johnson, Avery Santifer, Lily Fortune, Jim Bradshaw, Debbie Swiatkowski, Madeline Moser, Nathan Hiebert, Sullivan Malouf, Serene Fox, Zoe Hoscheid, Ellie Cunneen, Nadja Bolotsky, and Brie Birkenbuel. Awards of achievement will be presented and refreshments will follow in the church fellowship hall. Details: Shelly Clark, 406-291-9860.
The 8th annual "Older Americans Month" Fun Fair is from 10 a.m. to 3 p.m. Thursday, May 2, at the Mile High Events Center, 4601 Harrison Ave. The free event honors local seniors and their families, and includes lunch, refreshments, treats, raffles and a 50/50 drawing. Several local organizations will have a variety of activities and information available, entertainment will include music and dance groups and bowling is available at 1 p.m.