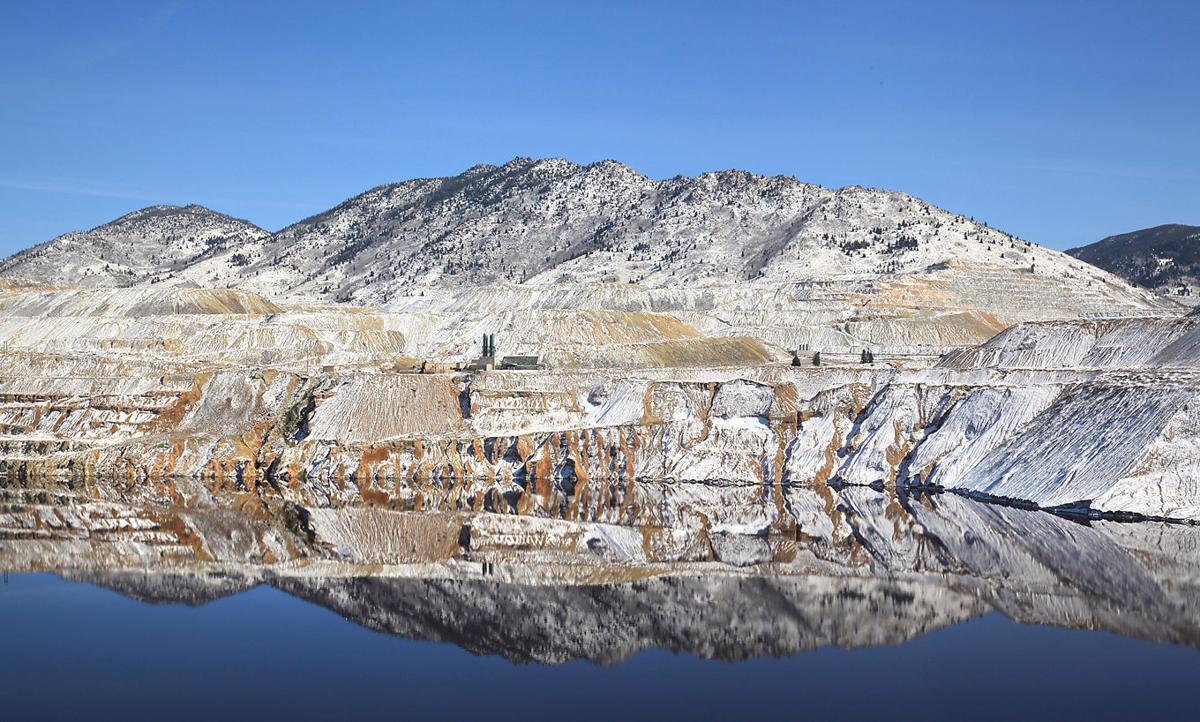 A man described by police as having a mental disorder jumped the fence at Montana Resources and waded into the Berkeley Pit, according to police.
Butte-Silver Bow Police Captain Mark St. Pierre said a man who was mentally ill jumped MR's protective fence around 1 p.m. Sunday, found his way through the active mining operation, and ran down the ramp leading to the Berkeley Pit. Police apprehended the man, but not before he got his pants wet from going into the pit's toxic waters, said St. Pierre.
St. Pierre said that according to the police report, the man's pants got wet and the officer's gloves got wet. The officer on duty requested new gloves. St. Pierre said the man was showered off really well. BSB officer Brandon Robinson told The Montana Standard from the county jail that a person on the viewing stand saw the man and called police. Robinson said MR shut down all internal traffic around the pit and that two officers got to the edge of the pit and coaxed the man to come out of the water.
However, officials with Montana Resources disagree with the report. MR's spokesperson Mike McGivern said an employee eyewitness reported that the man squatted down at the water's edge to wash his hands off and that "his shoes, his pants, he was totally dry."
McGivern said that when the officers led the man back up the ramp, they asked the mine foreman if the man should wash his hands, and the mine foreman reportedly said yes and allowed them to wash the man's hands at MR. 
The Berkeley Pit contains sulfuric acid and a host of heavy metals. St. Pierre said the officers charged the man with criminal trespass.
Sign up for our Crime & Courts newsletter
Get the latest in local public safety news with this weekly email.