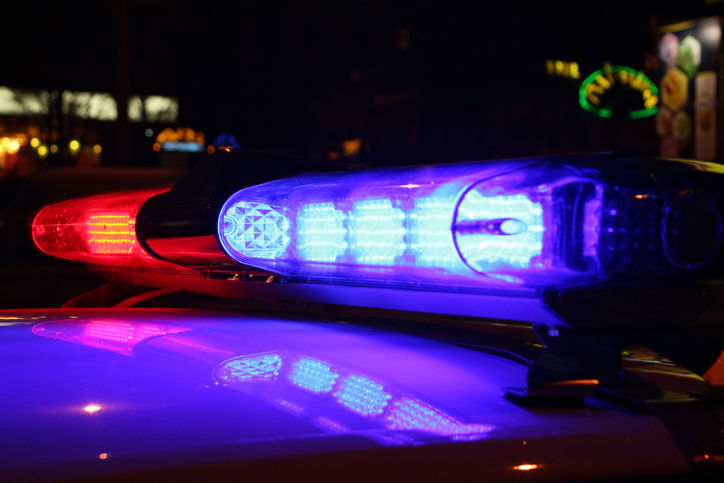 Criminal endangerment
Police arrested Zachary Teller, 30, homeless, with a felony count of criminal endangerment and five misdemeanors — possession of drug paraphernalia, obstructing a peace officer, driving on a suspended license, fleeing or eluding a peace officer, and a stop sign violation — at 3:30 a.m. Thursday on the 3500 block of Wharton St.
Police also arrested the passenger in Teller's vehicle, Carlos Martinez, 29, of Butte, for a misdemeanor count of obstructing a peace officer.
Police spotted Teller's vehicle at Front and Arizona streets without license plates and watched the car drive through a stop sign, according to police. When the officer tried to stop the car, Teller allegedly took off on Front Street, turned onto South Montana Street, and took the eastbound exit for Interstate 15-90. He then took the exit for Interstate 15, heading north toward Helena, according to police. Driving at speeds in excess of 80 to 90 mph, Teller turned around at Elk Park and headed back toward Butte, police said. Butte police put out stop sticks on the highway, flattening three tires. Teller lost control and stopped in the median, then both Teller and Martinez took off on foot, police stated. Police captured Teller while he was still running but found Martinez hiding on a porch on the 3500 block of Wharton St.
Once apprehended, police allegedly found a pipe usually used for methamphetamine on Teller.
Man arrested in child abuse case
David Cuchine, 29, of Butte was transferred to Butte county jail Tuesday afternoon after being arrested in Anaconda on a warrant stemming from a child abuse case.
Police said Cuchine has been cited with felony assault on a minor in connection with a 2015 incident in which his infant child was treated at St. James Healthcare for seizures and other injuries.
Hospital staff notified police, who have been investigating the incident since then.
The warrant was issued Feb. 17. Butte police said they did not know the exact date of Cuchine's arrest in Anaconda.
Stolen vehicles
Police say two vehicles were reported stolen early this week.
The first was reported stolen at 10:30 p.m. Tuesday from an employee of a bar located at the corner of Montana and Second streets. The employee told officers that when she finished her shift and emerged from the bar, she noticed her 1994 GMC Suburban was missing.
The other vehicle, a '98 pickup truck, was reported stolen at 8:30 a.m. Wednesday. The owner of the vehicle told officers the truck had been parked on the corner of Alabama and Quartz streets for several months and that it had last been seen there around 10 p.m. Tuesday.
The two vehicles have yet to be recovered, police said.
Criminal trespassing
Police arrested Cynthia Boggess, 55, of Butte for misdemeanor trespassing after she returned to a residence where she was previously asked to leave.
Police say they responded to the 1500 block of Delaware Avenue in Butte Tuesday night after receiving a complaint from a resident who said that Boggess was pounding on the windows of his or her residence.
When officers arrived, they asked Boggess to leave. However, police said, she returned a few hours later, at which point officers apprehended her and took her to Butte county jail, where she remained as of Wednesday morning.
Sign up for our Crime & Courts newsletter
Get the latest in local public safety news with this weekly email.