A poaching case which drew local attention and outrage is closed. A 20-year-old Butte man pleaded guilty this week to killing the trophy mule deer buck on North Main Street in Uptown Butte in September 2016, according to the Montana Department of Fish, Wildlife and Parks.
Kyler Olsen pleaded guilty to several charges including unlawful possession, shooting with artificial lights and within city limits, shooting from a vehicle, and abandoning a big game animal.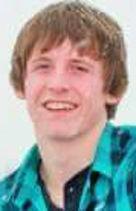 On the morning of Sept. 12, 2016, FWP wardens received a call about an injured deer in the Uptown Butte area. When responding, game wardens found the deer had died from a gunshot wound. They immediately put the call out for tips through the media and local sportsmen's groups.
The investigation was helped by information provided by the public and the tracing of the bullet which was recovered from the deer, a news release said.
Register for more free articles.
Stay logged in to skip the surveys.
Olsen also pleaded guilty to two charges related to the shooting of another mule deer buck during the general hunting season –- unlawful possession and taking a deer over the limit.
Olsen will have to pay a total of $11,695 in fines and restitution. That includes $8,000 in trophy restitution to Montana for the 5x5 mule deer killed in September. Olsen's hunting, fishing, and trapping privileges have also been suspended for five years.
"FWP appreciates the help of the public as many cases might go unsolved without that valuable information," a news release said.
The best way to alert FWP to wildlife crime in Montana is to call 800-TIP-MONT. Callers may remain anonymous.