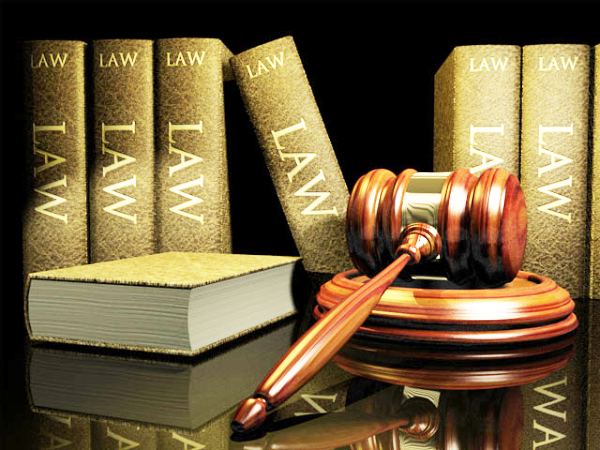 DEER LODGE — The second day of a Deer Lodge man's trial on Tuesday in Deer Lodge district court included testimony from expert witnesses and friends of the alleged victim.
Bruce Arnold Anderson, 65, a local businessman, is accused by Jane Doe Two, 55, of felony burglary, sexual assault and sexual intercourse without consent on Aug. 20, 2015, during a date. He pleaded not guilty in June 2016.
County Attorney Lewis Smith asked clinical psychologist Cindy Miller, of Missoula, to explain myths and misunderstanding regarding how people who had a sexual trauma situation are expected to respond.
"Studies show the majority of rapes are by someone who is known," Miller said. "And the victim is less likely to report it for several reasons -- humiliation, embarrassment, self-blame, societal attitudes of blaming the victim, denial, pretending it didn't happen, confusion and feeling overwhelmed. These feelings can last a long time before one can make a rational decision."
The woman said Monday she did not immediately report the incident to police, believing that she didn't have the necessary evidence.
Victims of non-stranger rape can be more adversely affected than when rape occurs with a stranger, she said.
"If they come forward, I most often tend to hear, 'I don't want this to happen to someone else because I'm too afraid to come forward,'" Miller said.
Defense attorney Karl Knuchel asked if during a delay in reporting, a victim could get suggestions while talking to other people.
Miller responded that suggestions may play a role in memory, but it must match what they experienced.
Karen Smart, the woman's neighbor and best friend, testified they often shared a six-pack of beer on a summer evening, but she never saw the woman drunk, incoherent or vomiting.
She said when she got up on the morning of Aug. 21, she noticed the screen from her friend's bedroom window was on the ground and thought it was odd.
Smart visited the woman at noon the next day, and the woman told her about seeing someone coming through the window. She felt powerless to do anything and suggested she was drugged. She thought she was sexually assaulted and was extremely sore in the pubic area.
"She looked haggard, nervous and seemed to be in shock. I think most of the crying was over and that's why she looked so terrible," Smart said. "After that day life went on as normal, she didn't talk about it. But shortly after the attack she put things on her windows, hook and eye locks on the storm doors. She felt completely violated and had no doubt in her mind it was Bruce Anderson."
Smart testified that Anderson was at her friend's back door later that day with flowers trying to talk to her, but he didn't go into the house.
The woman told Amy Barton, a victim-witness advocate, the same story as Smart, adding the woman had a terrible headache, was sick and intensely sore inside her vaginal area. It was hard to walk, she called off work and all day was groggy, sick and physically sore. She did not know what had happened, but believed she was drugged.
Barton said she encouraged her to move forward with the forensic interview process, but she declined at the time.
Barton said the woman did not want to pursue an order of protection at that time because she was afraid of the consequences. However, she did accompany her during a meeting with the sheriff, to be a physical support because "it is a scary situation relating a very private, personal issue."
When Knuchel asked Barton if Anderson had any contact with the woman from Aug. 21 to Nov. 6, Barton responded, "No."
A defense witness, Candice O'Brien, said the woman is a neighbor and they were acquaintances and they "hung out together every day for one and a half years."
She said the woman had gone on a date with Anderson in August, that she didn't know him, but it wasn't unusual for the woman to go on dates.
O'Brien, in a statement to police during the investigation, testified that she told the officer that the woman said she intended to have sex that night, but was sick and had to stop. O'Brien said that Anderson came to the house and fondled the woman's breast, and she told him to leave.
O'Brien told the officer she was not a witness to anything, but that the woman had one story in August and had a different story November. She said in November the woman met with other victims to get her story straight and that did not seem right.
"November was the first time I heard about there being an assault," she said. "I told the officer the first story, but not on camera because he was busy setting up equipment."
Deputy county attorney Patrick Moody questioned O'Brien's testimony saying for over a year "you talked with the woman daily, had social interaction, watched each other's dogs, drank wine and beer together every day and saw her drunk, and you were only acquaintances?"
She admitted they had a falling out.
He then read O'Brien's words from the interview transcript saying the woman doesn't get hungover and that she never felt anything like this (on Aug 21), and then went on to read excerpts from her interview that told a story similar to all the other witnesses.
Moody asked why she didn't tell the first story to Deputy Micu, "Didn't you think that was important? It's odd to tell one story off camera and another when recorded."
Deputy Kim Micu was called as a rebuttal witness. He has been a law enforcement officer for 25 years with interrogation training and often does interviews with witnesses, he said
He said he recorded the entire interview with date and times noted at the Law Enforcement Center and that O'Brien had not told him another story before recording began.
"If she had I would have told to repeat it on tape," he said. "At the conclusion of any interview I ask 'is there anything else you want to add that is pertinent to this case?' She did not change her story."
Mary Pat Hanson is a nurse practitioner and clinical supervisor of First Step Providence Center in Missoula, which conducts forensic investigations.
Forensic Investigations get the most accurate accounting of facts as possible that may affect a criminal investigation, she said. The interview is recorded with law enforcement and/or child protection service watching in real time so victims don't have to tell their story to several different people.
She said most adult and adolescent cases involve alcohol and drugs.
She said date rape drugs usually produce amnesia, dizziness, drowsiness, confusion, paralysis, a weighted feeling, and vomiting not consistent with alcohol drinking, or drinking too much.
Hanson conducted a forensic investigation with the alleged victim on Dec. 11, 2015, at St. Peter's Hospital, but did not talk about its results.
The trial continues Wednesday at 9 a.m.