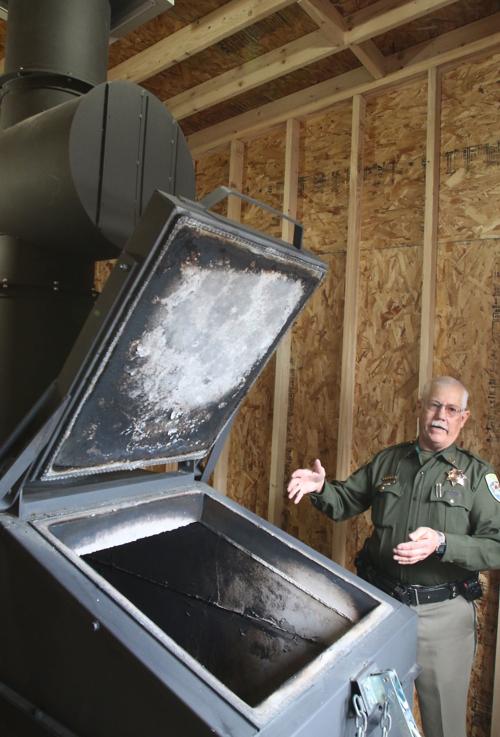 The building housing Butte's new $42,000 drug incinerator caught fire Tuesday night, according to an official from the Montana Highway Patrol.
Police reports show that Butte law enforcement was dispatched to the incinerator, which is overseen by MHP at the Butte Justice Center, 3615 Wynne Ave.
MHP Captain Gary Becker said the building and not the incinerator — which maintains a minimum temperature of 1,600 degrees Fahrenheit before it burns prescription and illegal drugs — was the source of the fire.
The building is still standing, Becker said, but its walls and roof are charred and the structure will need to be replaced. The extent of the damage to the incinerator won't be known until the company insuring the machine examines it, Becker said.
He added that the cause of the fire is unknown at this time.
The incinerator was unveiled mid-January during a demonstration attended by officials from federal, state and local law enforcement agencies, including Montana Attorney General Tim Fox.
The source of the money for the incinerator and similar new burn facilities in Great Falls and Billings stems from a 2014 lawsuit settlement between the state of Montana and Janssen Pharmaceuticals.
In 2008, the Montana attorney general sued Janssen over its alleged deceptive marketing of Risperdal, an anti-psychotic drug used to treat specific psychological disorders. Despite agreeing to the settlement, Janssen did not admit wrongdoing.