Several members of the Butte Superfund community expressed their dismay to Environmental Protection Agency officials at a community meeting Wednesday about wide-ranging issues — including perceived unaddressed health problems and the removal of the Parrot tailings, a controversial deposit of mine waste behind the Civic Center.
Among officials who visited Butte were the EPA's second in command, Albert "Kel" Kelly, and Region 8 Administrator Doug Benevento.
A crowd of about 100 people turned out at the Butte-Silver Bow Public Archives for the morning meeting.
Edward Banderob expresses concern about heavy metals in the neighborhood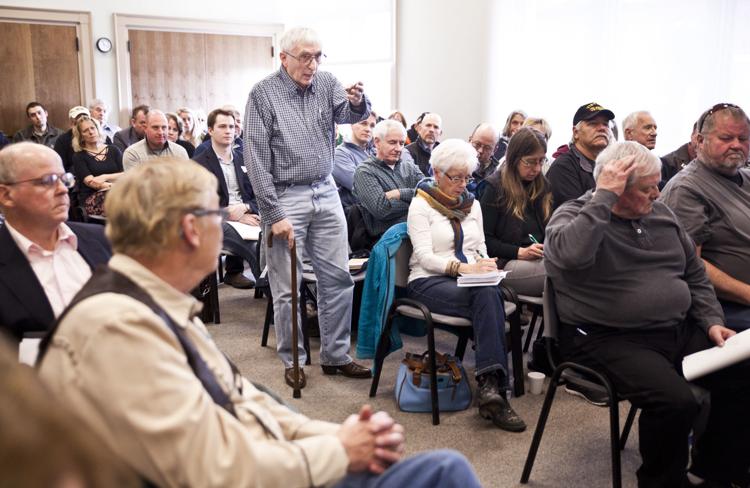 Sister Mary Jo McDonald of Silver Bow Creek Headwaters Commission speaks with Nikia Greene, the project manager of Butte Hill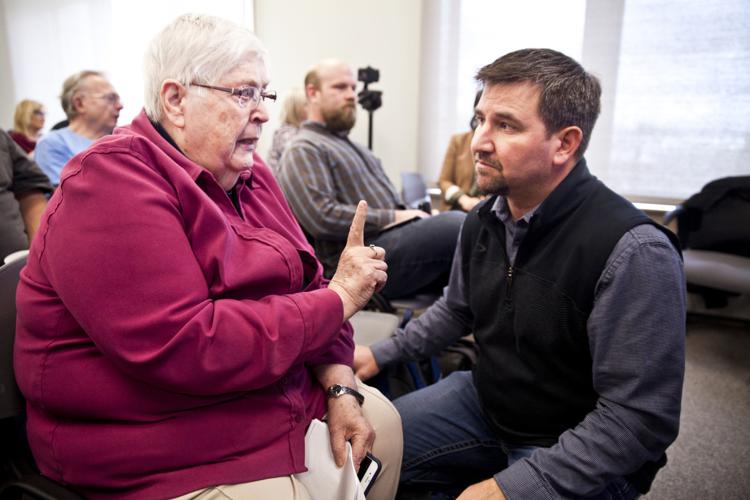 Dr. John Ray, a public policy professor at Montana Tech listens to a response
Mary Kay Craig, of Butte, discusses environmental health issues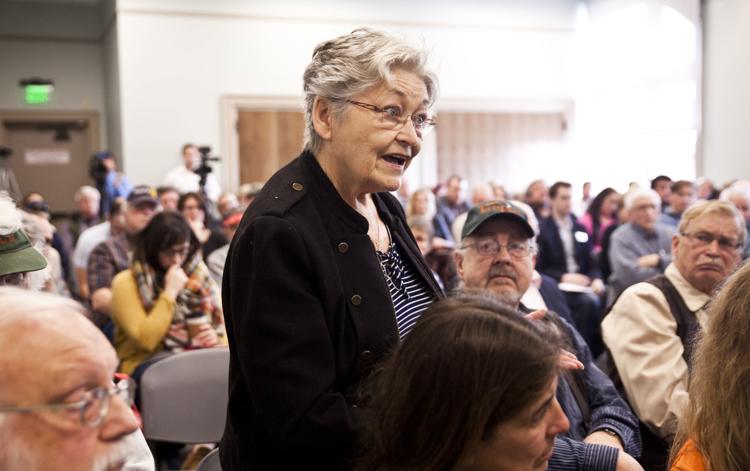 Fritz Daly makes a comment to EPA Region 8 Administrator Doug Benevento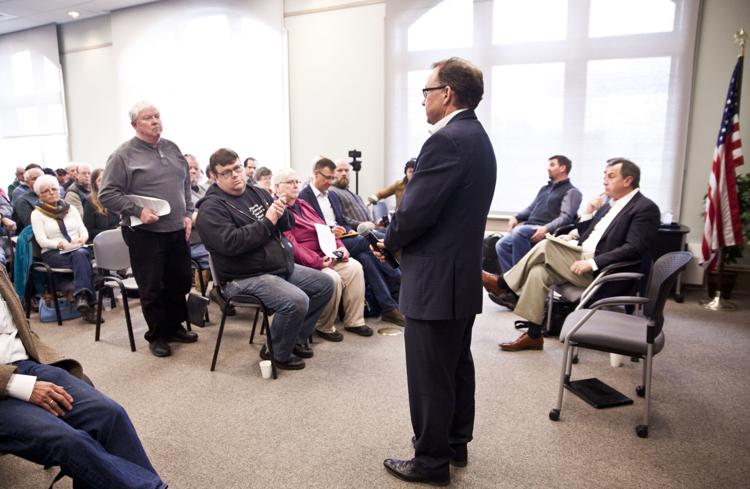 Meeting attendees talk before a public meeting with EPA officials in Butte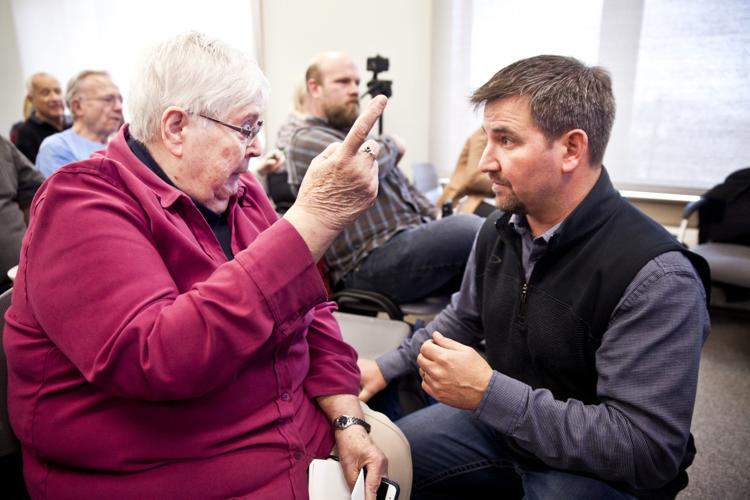 Jenny Chambers speaks briefly to a room of 100 Butte residents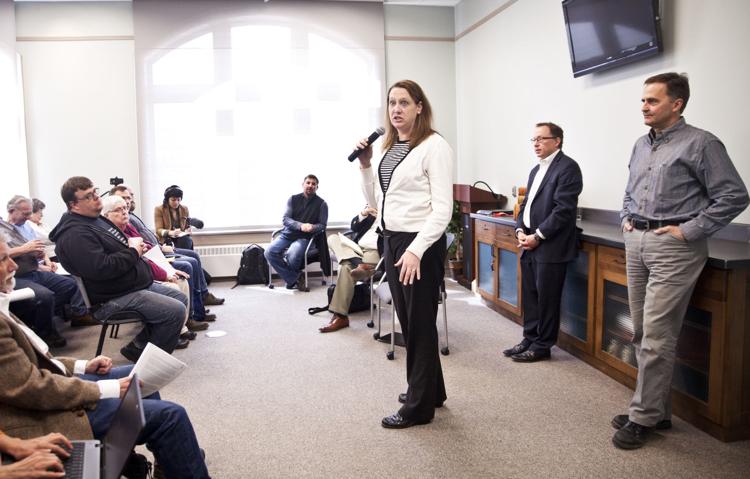 Eileen Greb, a registered nurse, asks a question Wednesday regarding the EPA's healthcare studies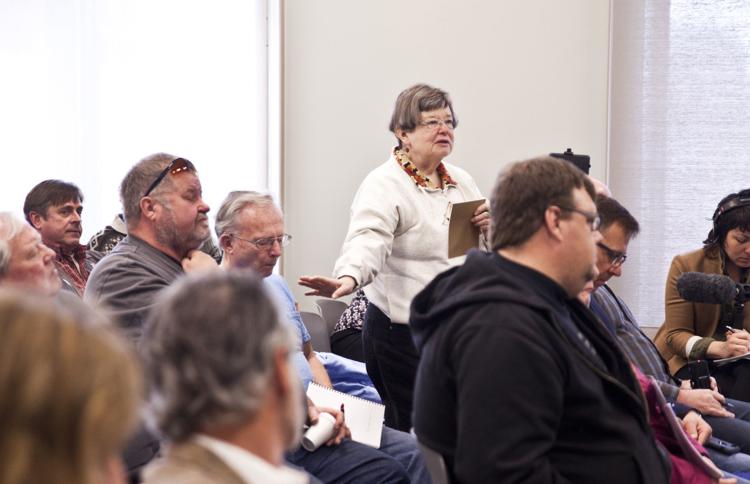 Senior advisor to EPA Administrator Scott Pruitt, Albert "Kel" Kelly speaks to Butte residents at the Butte-Silver Bow Public Archives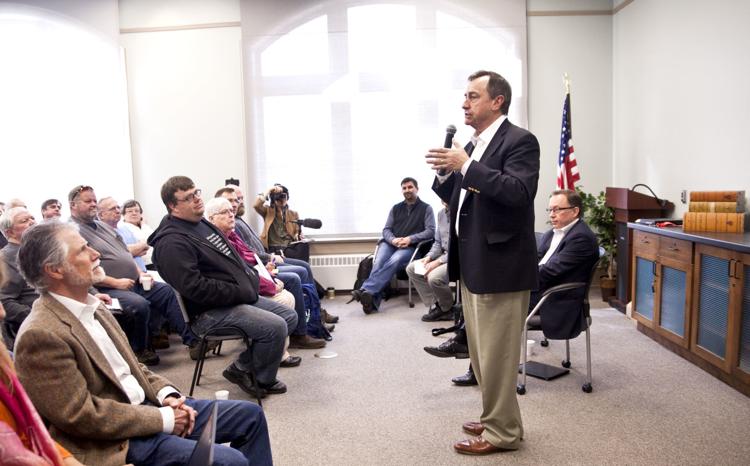 John Evankovich, of Butte, attends the EPA public meeting at the Butte Silver-Bow Archives