A Butte physician is being recognized by the Montana Department of Justice for her victim advocacy work.
Dr. Jessie Salisbury, medical director of the Butte Child Evaluation Center, accepted the department's Outstanding Crime Victim Advocate of the Year award before an audience of more than 40 medical, mental health, law enforcement, and social work professionals who gathered Thursday afternoon at the organization's headquarters in the Southwest Montana Community Health Center on Centennial Avenue in Butte.
"You're only as good as your team members," said Salisbury to her colleagues as she accepted the award. "I couldn't do any of what I do without other people filling in. I'm a part of the team, and teamwork is so hugely important."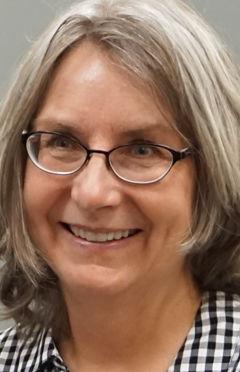 Salisbury, who is also a pediatrician at the Rocky Mountain Clinic in Butte, has served at the Butte Child Evaluation Center since the organization's inception in 1998, said Molly Molloy, CEC director of behavioral health.
There, Molloy said, children are evaluated for abuse, neglect, and drug endangerment, among other social and family issues, by a multidisciplinary team of professionals who perform forensic interviews and medical examinations.
Molloy added that the Butte CEC was the first accredited Child Advocacy Center in Montana and that Salisbury was instrumental in the accreditation process.
"This is a great day for honoring one of our best," said Molloy. "We are lucky to operate in Deer Lodge, Anaconda, Dillon, and Butte, and because of the commitment of each of you in this room, we get to make a difference in the lives of children throughout Southwest Montana."
Montana Attorney General Tim Fox, who presented the award, noted that Salisbury is the first physician to receive the award.
Fox described being deeply moved by the stories of crime victims who spoke at a series of forums across the state.
"We heard heartbreaking stories from victims of very serious crimes, including armed robbery and stalking," said Fox. "But the stories that really touched me the most were the adults who had been abused as young people. For some of them, the abuse set the stage for a future filled with real vulnerabilities that shadowed them as they struggled to navigate life … For others, the abuse was the catalyst that propelled them to eventually become caring parents and adults who chose to help others either in a professional or volunteer capacity, finding freedom and a new way forward.
"Every one of these situations is difficult and complex," Fox continued. "(But) if there was one common theme for those who had successfully recovered, it was the importance of having an advocate to light their way and serve as a safe harbor in times of chaos."
Fox went on to note that Salisbury has worked at the Butte CEC since its founding and has served over 1,000 children who have been the victims of abuse. There are now 10 other such Child Advocacy Centers in Montana, he said, the most recent on the Fort Belknap Indian Reservation.
As for Salisbury, she told The Montana Standard that she felt both honored and overwhelmed to receive the award.
"I want Butte to be proud that we have the first accredited Child Advocacy Center in the state and that for the past 20 years there have been very dedicated and driven people doing wonderful things," she said.
Becky Rate, emergency shelter coordinator at the YWCA Mercy Home in Great Falls, also received a 2017 Outstanding Crime Victim Advocate of the Year award, which she accepted Wednesday from Fox.