Shop local: Gift ideas that keep your dollars in the community
Each day for 30 days, we'll add a gift idea that keeps shopping dollars in the community and offers a unique experience for both the giver and recipient. One more idea will be added to the collection each day.
Watch this space for great gift ideas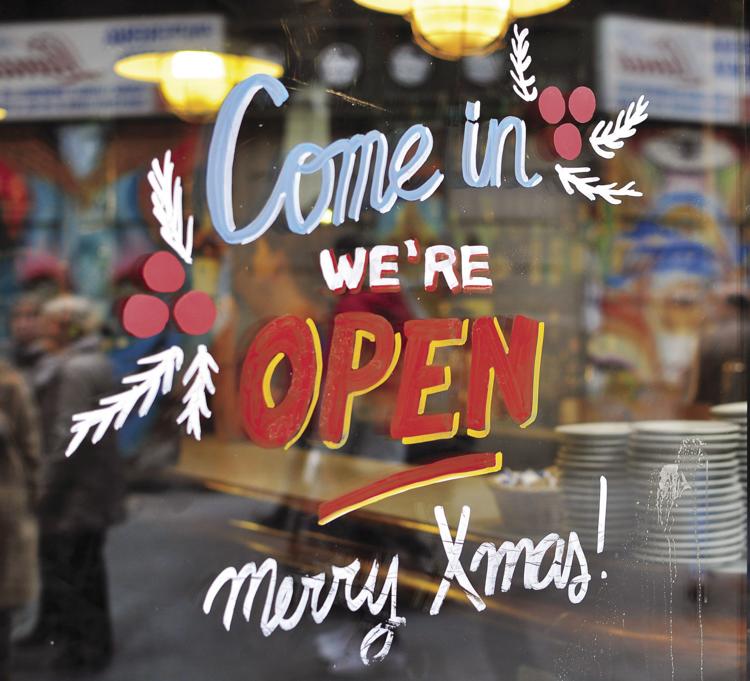 Now more than ever, it's important to our local communities that our shopping dollars stay at home. The facts are simple: When you spend your money at local businesses, it has a significant multiplying effect. About 75 percent of every dollar stays in your local community.
That means more jobs. More funding for things like schools and roads. More social investments that are made by successful businesses, including volunteerism, investing in local nonprofits, and direct donations.
We are committed to helping you find the local gems in our community to fill your holiday giving lists.  We'll feature one southwest Montana gift idea a day for the next 30 days in this space. The items can all be found at multiple locations throughout our communities. Watch for each day's gift idea, and shop local!
Shop local gift #1: Local art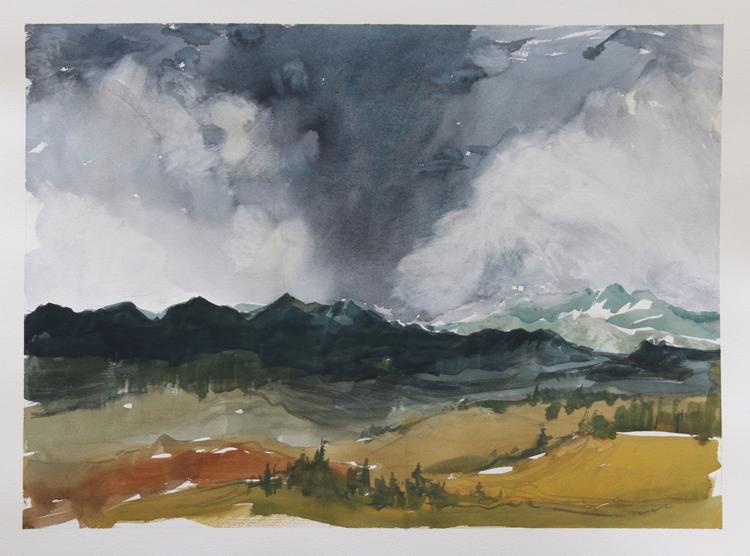 Artistic talent runs long and deep in southwest Montana.
In our communities, talent and unique, original beauty is everywhere you look. 
Whether it's a photograph; a hand-crafted ceramic or sculpture; or an abstract, landscape, or other painting, the local artists and artisans of our community capture the beauty that surrounds us in everything they create.
The local connection makes a gift all the more meaningful. Find a local piece of art — help your local artist and/or gallery and thrill the recipient of your gift!
Shop local gift #2: A gift of memory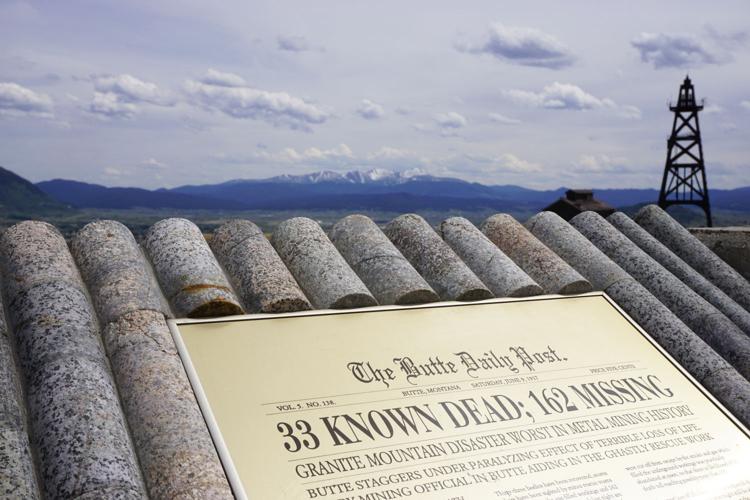 The holidays often turn people's thoughts to family, including their forebears. A memorial gift honoring a departed family member in the name of the gift recipient is a chance to celebrate family, history and heritage.
There are many ways to honor the recipient's departed loved ones in our community. Any of them would make a thoughtful and unique local gift.
Shop local gift #3: The taste of local brewers' art
What's more popular than beer? Local craft beer, that's what.
We enjoy quite a variety of locally microbrewed suds in these parts for the beer lover on your list. The local options include beers brewed in Butte, Anaconda, Philipsburg, Deer Lodge and Dillon.
From the palest of pilsners to the stoutest of ales, there's bound to be a local product that will hit the spot for holiday celebrating. Support your local brewery and give a growler from a southwest Montana brewer.
Shop local gift #4: A gift to a local nonprofit
On this day, Giving Tuesday, it's great to remember that many of our local nonprofit organizations depend on the holiday season to fill their shelves both real and metaphorical. A gift of charity will help any such organization provide assistance and sponsor events and programs throughout the year.
A charitable donation not only helps local non-profit organizations but it will also please the recipient in whose name the gift is made, and fill your soul with a sense of satisfaction that cannot be duplicated with any other material item. And it keeps your money right here.
Find one of the many local organizations to help this year with a personalized gift in a loved one's name.
Shop local gift #5: A plate of pasties is always a hit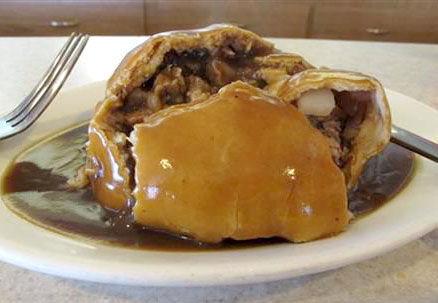 Pasties have been around for hundreds of years, making a cameo appearance in Chaucer's Canterbury Tales in the 1300s. But they have special significance for Butte. Cornish miners referred to a pasty in the lunch box as "a letter from 'ome" because the meat and potato pies evoked memories of life back across the Atlantic.
Whatever your origins, pasties are the ultimate comfort food. And if you're attending a holiday pot luck or hosting a cocktail party or dinner, you'd be hard-pressed to provide anything more welcome than a warm plate of pasties.
You can't get more "local" than this Butte staple that will bring holiday cheer to any table.
Shop local gift #6: Holiday wreath, plant or table arrangement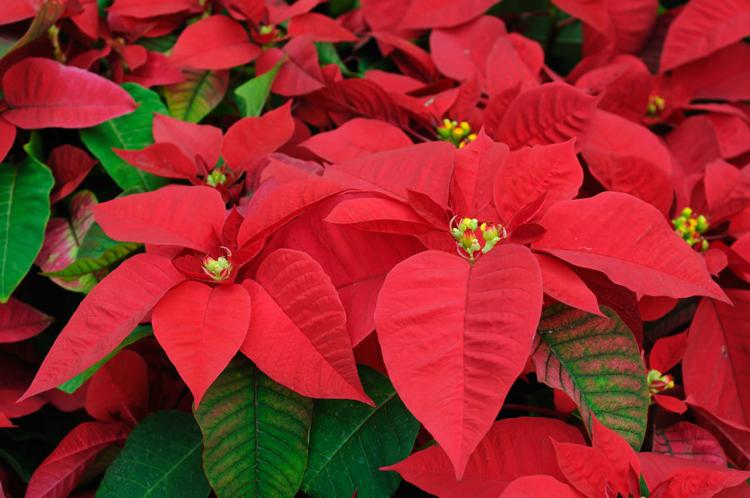 Both evergreen and ever-popular, a wreath for the front door or a piney centerpiece for that holiday party will help put everyone in a holiday frame of mind.
Maybe a poinsettia or a strategically placed sprig or two of mistletoe might be even more to your gift recipient's liking. The choices are many — but a gift of holiday foliage will show your thoughtfulness, good taste and Christmas spirit!
Shop local gift #7: Denim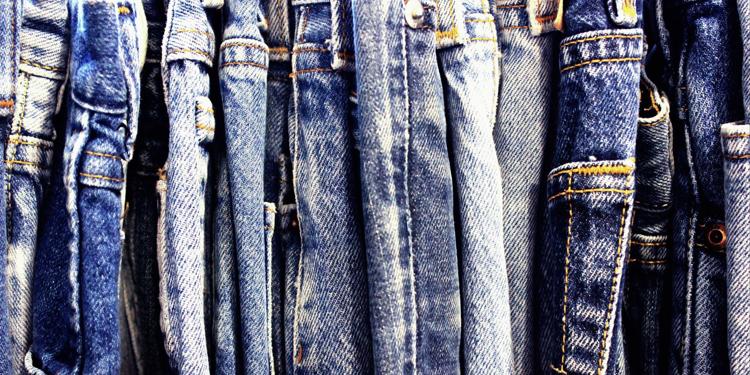 Just a few years after mining began in Butte, jeans became a staple of the working wardrobe.
Now, denim is part of everybody's wardrobe – particularly in Montana. It never goes out of style, and its quality and durability are big pluses in a place where we ask a lot of our apparel.
Whether you prefer Wranglers or Levis or designer jeans, a pair of pants, a shirt, or a jacket from this timeless fabric will be a sure hit on Christmas morning, and there are plenty of local sources.
Shop local gift #8: Winter sports garb and gear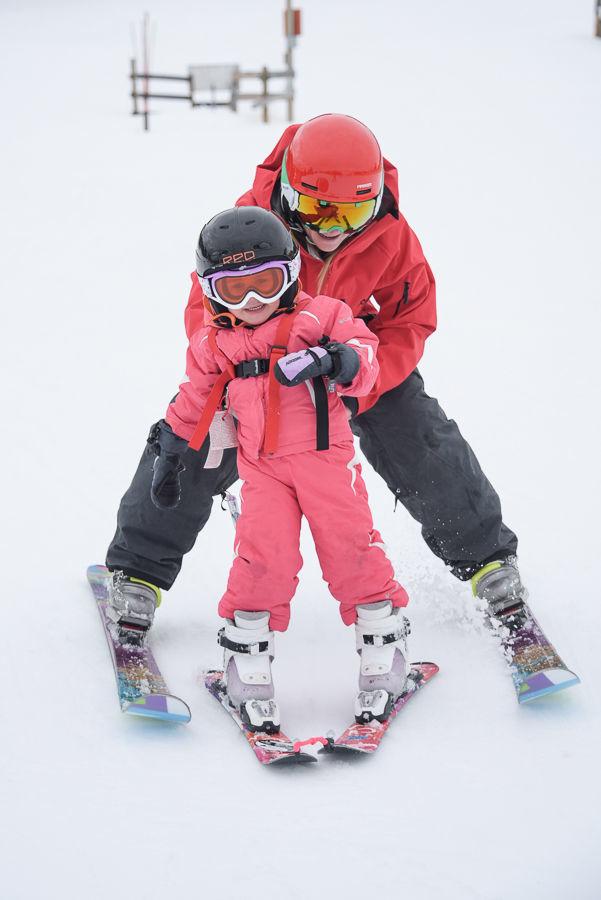 If you are from Montana, you have a special understanding of what "Montana winter" really means.
So you want your loved ones to be warm and well-equipped while they enjoy our incredible outdoor environment all year long. Everything from winter coats, gloves, and hats to skiing and snowshoeing gear will be much appreciated and put right to use after the present is opened!
Many local businesses offer the necessities we need to enjoy chilly days under the Big Sky.
Shop local gift #9: A copper mug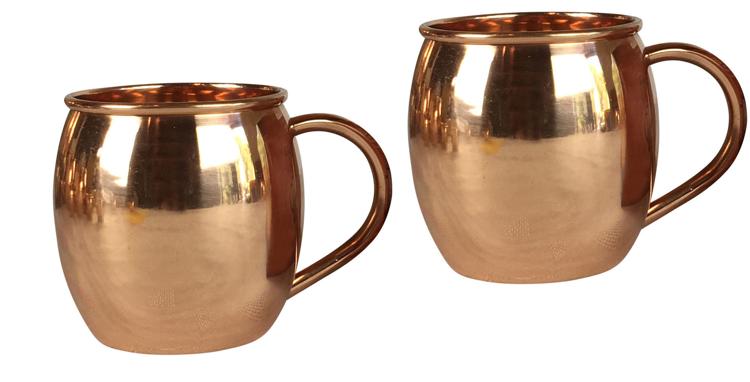 You'd be hard pressed to find a better selection of this unique item, made with 100% copper and known as the only correct vessel for the Moscow Mule drink, anywhere but Butte.
It's a perfect way to celebrate the copper-clad heritage of The Richest Hill on Earth.
Whatever size or design you choose, the mug – or a set of them – is bound to be a popular item in any household, especially around the holiday season.
Shop local gift #10: Montana Tech gear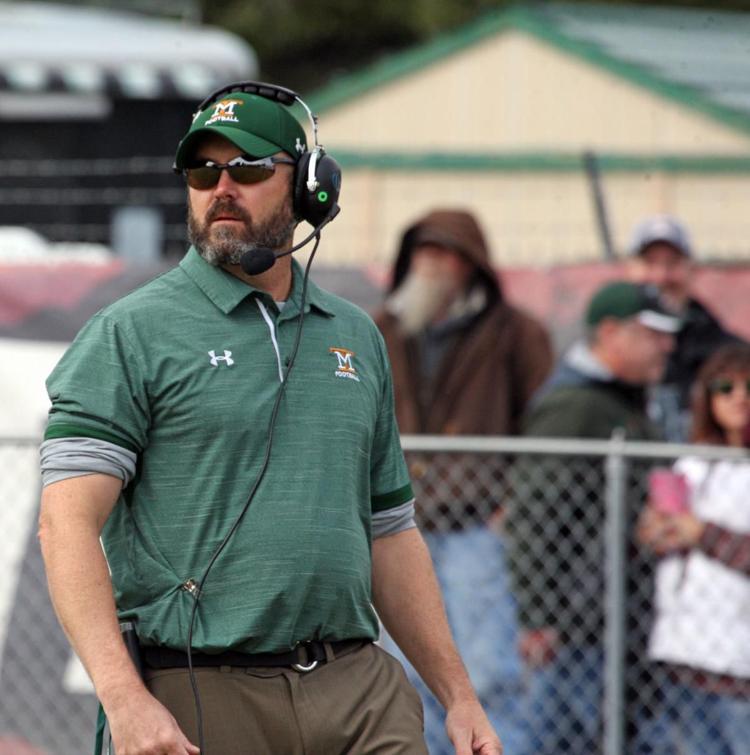 Do you bleed copper and green?
These two colors live within many in our community.
If someone on your Christmas list is an alumnus of Montana Tech, a community supporter, or perhaps a future student, they'll love the chance to put on the Oredigger colors and show their allegiance to the Mining City's institution of higher learning and all it represents.
Go Diggers!
Shop local gift #11: The Montana Standard
We may be biased — but we believe The Montana Standard is a great place to buy a local gift. What would be more local than a subscription to The Montana Standard at a special gift rate? Also, for the history buff on your list, you might consider a subscription to The Montana Standard's Archives.
The recipient will get access to more than a century of Butte newspaper archives at their fingertips. The prodigious amount of data is fully searchable.
Shop local gift #12: The magic of giving toys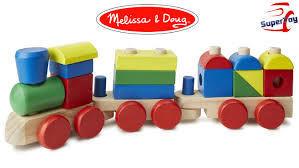 Toys!
Christmas is for kids, they say, and "they" are right. And there's nothing more fun to give for Christmas than toys.
It's always a plus if the play items have some educational and developmental benefit — like the Melissa and Doug line, available locally.
Yes, there are plenty of toys available online, but when you buy from a local store, you will have the item you're buying right in front of you — eliminating Christmas Morning disappointments.
So channel your inner child and buy some toys! Buying a kid a toy is the most fun you can have as an adult.
Shop local gift #13: Give knowledge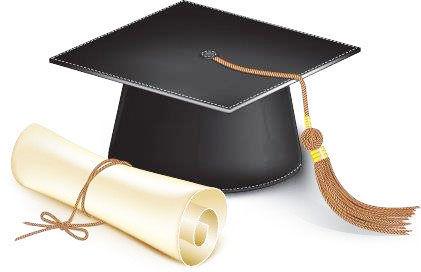 Why not give the gift of knowledge?
Maybe someone on your list wants to know how to throw a pot. Or find out more about Butte history. Or learn how to weld. Or find out more about poetry, or music, or gunsmithing, or arrowheads.
Perhaps there's a desire to finish high school, or earn a college degree, or learn how to swim. The opportunities are endless with Butte Adult Community Education, the YMCA, Montana Tech and Highlands College, and more. There's not a more thoughtful gift.
Shop local gift #14: Antiques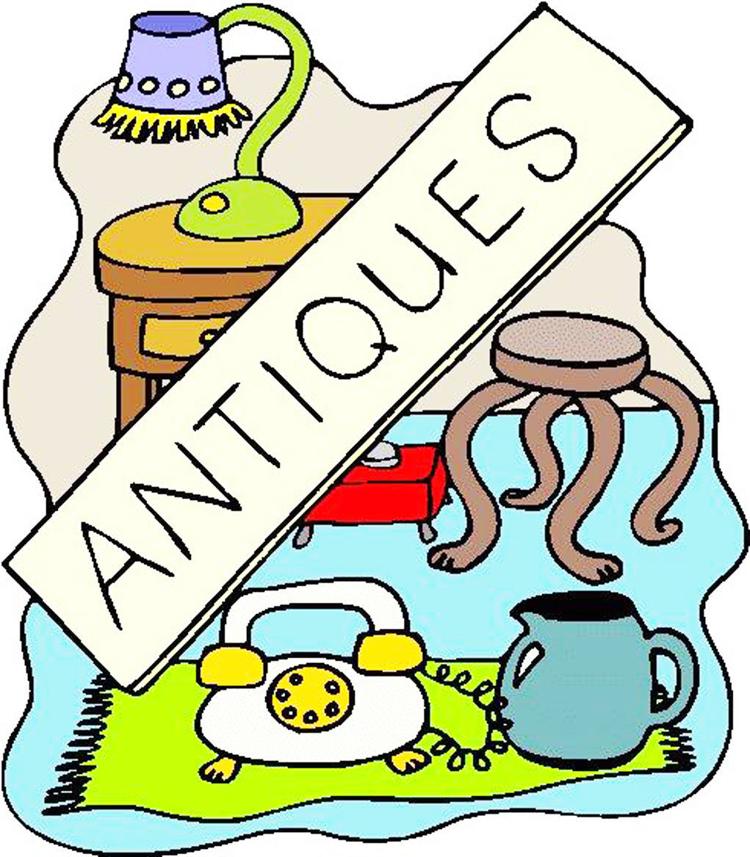 In a place where history roars rather than whispers, something old might be just the ticket for a Christmas gift with special meaning.
Several stores in all of our communities offer not just items from yesteryear but pieces that connect us with our Montana past, whether it be mining, ranching, or homesteading.
An old sign or a button, a prized carpet or piece of furniture, or an item of clothing or jewelry allows us to share our history with those who went before in a tangible way.
An antique, whether modest or grand, will become a treasured heirloom in the recipient's family, giving it new life.
Shop local gift #15: Meat from local butchers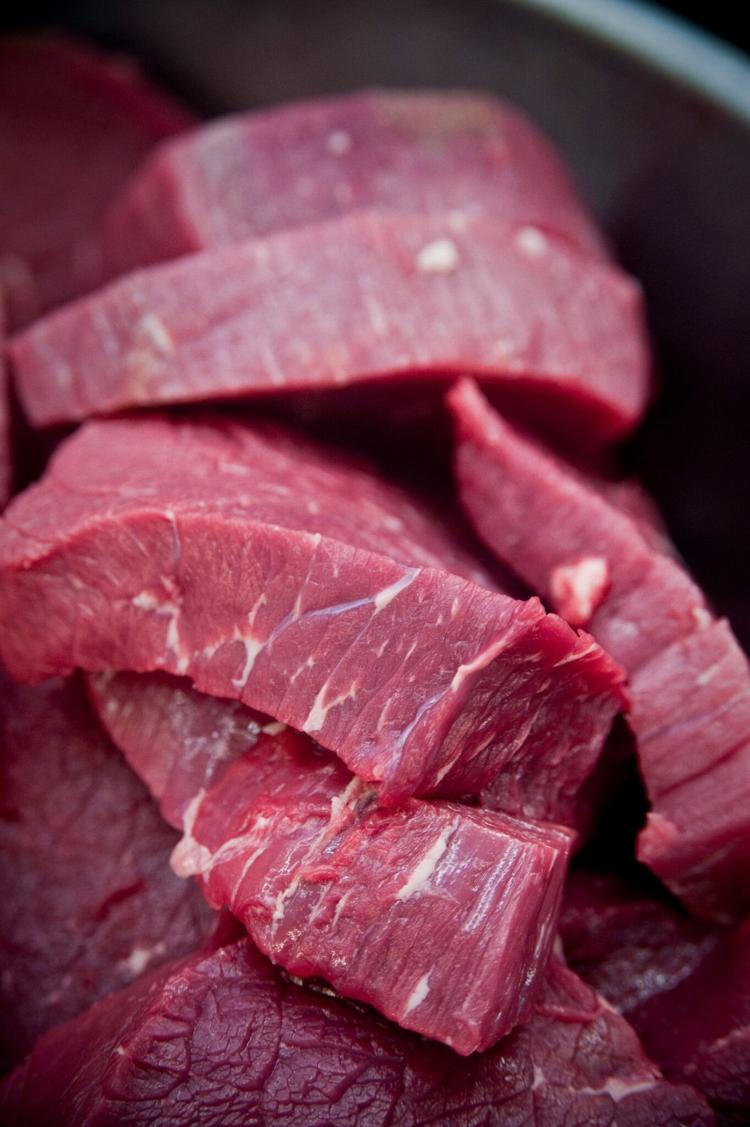 Meat. It's what's for Christmas.
Well, it could be, if you were to take advantage of local butchers' meat bundle offers.
A cook would like nothing better than steaks, chops, links, and roasts and would be happy to receive their present in the fridge instead of under the tree.
Various holiday packages are on offer from our meat cutters, and there's bound to be one that matches your pocketbook and your gift recipient's tastes. Best of all, the person to whom you give this gift is bound to cook you dinner out of gratitude!
Shop local gift #16: Pamper those wheels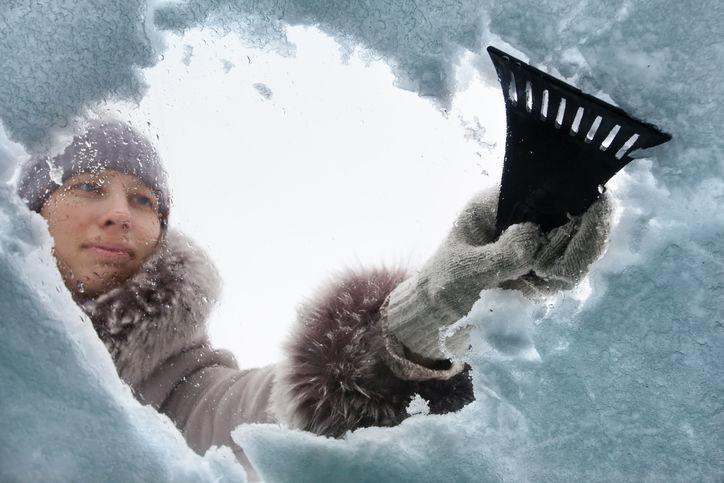 How is your loved one's car doing this winter?
We're not suggesting buying a new car, necessarily, although that's certainly a good local option!
We are thinking, though, that perhaps the existing ride could use a detail, or an oil change, or a new bed liner, or perhaps a new seat cover for the pooch to use. (A new scraper could make a great stocking stuffer).
Or even some snow tires, or that winterizing service the owner never got around to in the fall. If something's going to break on a car, we know from experience, it's likely to happen in the cold. So some preventive maintenance could be vital -- and much appreciated on Christmas morning.
Shop local gift #17: Visions of sugar plums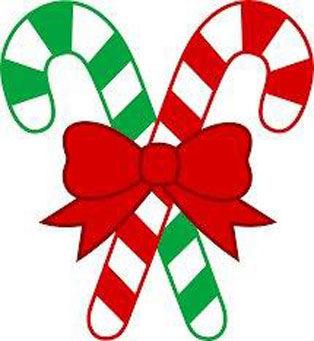 What does Christmas have in common with Valentine's Day, Easter, and Halloween?
Candy, that's what.
If those on your Christmas list have sweet teeth (and odds are they do), southwest Montana has a delicious assortment of places where you can get, er, a delicious assortment of candy.
Nobody has ever said, "I don't want any candy in my Christmas stocking." Or, at least, nobody's ever meant it.
Larger gift boxes will look great wrapped under the tree — and likely not last until New Year's.
And better yet, gift recipients will clearly get the idea that you're sweet on them.
Shop local gift #18: A bottle of something warming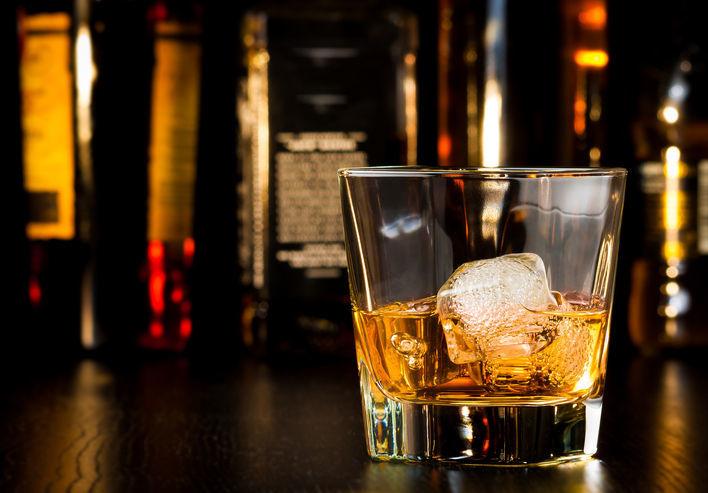 Many of the adults on your shopping list would probably appreciate a bottle of something to brace against the chill.
Whether it's opened and shared at a holiday gathering or savored for the cold winter evenings to come, consider buying a jug of someone's favorite libation.
Whether it's distilled right here (the most local gift of all), in Kentucky or on a Hebridean isle across the Atlantic, your spirited gift is bound to be appreciated.
And while you're in your local grog shop, it might be a good idea to pick up a bottle for yourself, since those giving you gifts might not be as considerate as you are.
Shop local gift #19: The flavors of home
There are some flavors that just evoke "home."
Maybe for you it's lovingly made sarma or povetica or raviolis or tamales or pasties or pork-chop sandwiches.
Maybe it's homemade caramels and pan candies. Maybe it's custom-made wild game sausages, just like you like them.
Whatever the flavors that tell your palate you're home for the holidays, you can be sure they'll be a big hit under the tree.
Shop local gift #20: Help toward the future
One gift just never goes out of style.
Money.
Perhaps someone on your list is saving for college. Or already there, trying to make ends meet. Or saving for a house. Or has a medical need.
Whether there's a new arrival in the family, or a high school senior — it's never too soon or too late to start or contribute to that education fund.
A savings account or certificate of deposit in a local bank is a great way to keep your money working right here in southwest Montana, and also help someone meet their goals.
And no gift was ever more welcomed.
Shop local gift #21: Your image, your way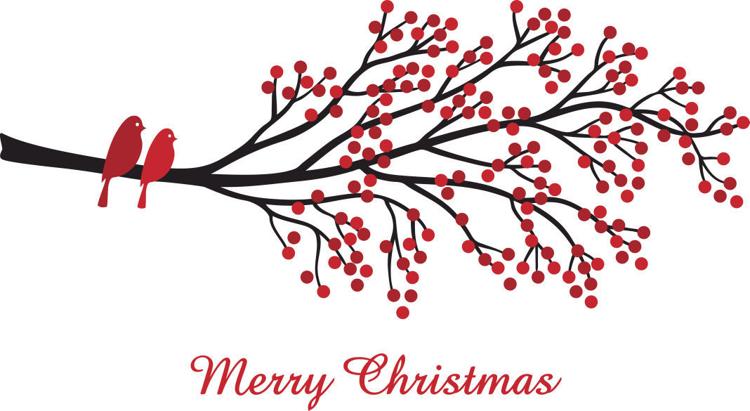 Maybe it's an old postcard, a historic Butte photo, or a picture of a loved one. Whatever image will please the gift recipient most, you can use to make a custom card or framed gift.
One of the best things about the way images can be reproduced and transmitted today is the ability to make them unique, with a special frame, an added poem, a custom-designed shape or border.
Use your photo album or your collection of old pictures to make something that will be completely special to the person who receives it -- with the help of a local store that can print your image or card just the way you want it and provide a custom frame as well.
Shop local gift #22: The gift of music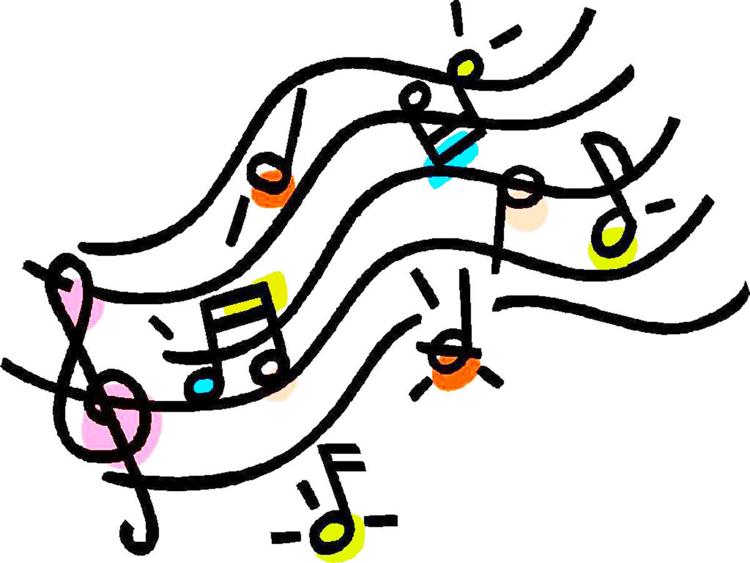 Nothing lifts the spirits like music, and that's why it makes such a wonderful gift.
Giving music takes in a lot of territory. It could mean a guitar and amp or drum set that might strain relations with the neighbors to a favorite CD, a turntable to allow a special someone to play that old vinyl again, or tickets to the Butte Symphony. Great local choices abound.
Whatever you choose, a gift of music will put a song in your heart as well as the recipient's.
Shop local gift #23: Personal pampering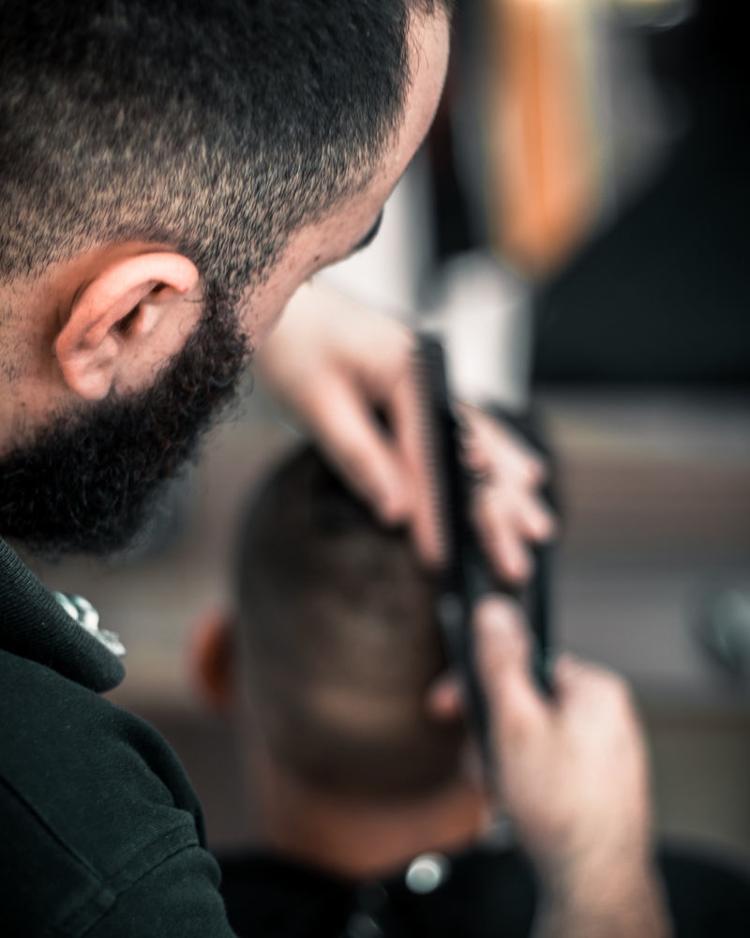 If we want to feel and look our best, a little personal pampering can go a long way.
So a gift of a haircut or style, a tanning session or a manicure, a hot shave or a beard trim, can make the recipient feel indulged and special. And it virtually guarantees a little constructive "down time" that can relax and refresh.
Lots of local shops and spas will help you with an appointment and gift card. Pamper your loved one and you may just get pampered back.
Shop local gift #24: Hand-crafted products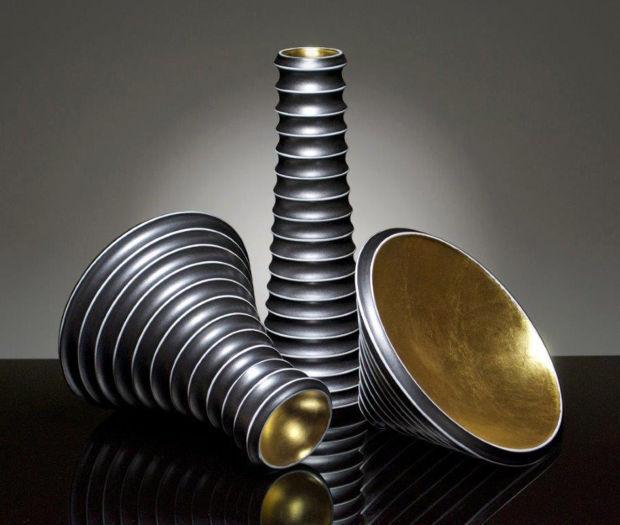 An artisan imbues every hand-crafted item he or she creates with a spirit that's impossible to duplicate with machine-manufactured, off-the-shelf gifts.
So whether your tastes and those of your gift recipient run to pottery, quilts, wood carvings, or any of many other locally handcrafted items, your gift will likely mean much more than any non-handmade present. And it will probably become an instant heirloom.
And, of course, you'll be helping a local artisan continue to create.
Shop local gift #25: Montana-made jewelry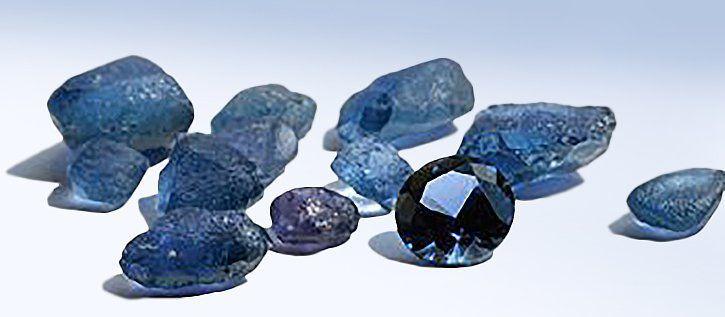 Jewelry is an ever-popular gift item, but for Montanans, jewelry with a Treasure State touch is even better.
Montana jewelry makers have plenty to work with, including Butte copper or silver, Yogo sapphires, Montana garnets and locally themed designs. There's no doubt: Big Sky bling is definitely a thing. And there are plenty of places in our community to find a locally sourced sparkle for your loved one.
Shop local gift #26: An unforgettable experience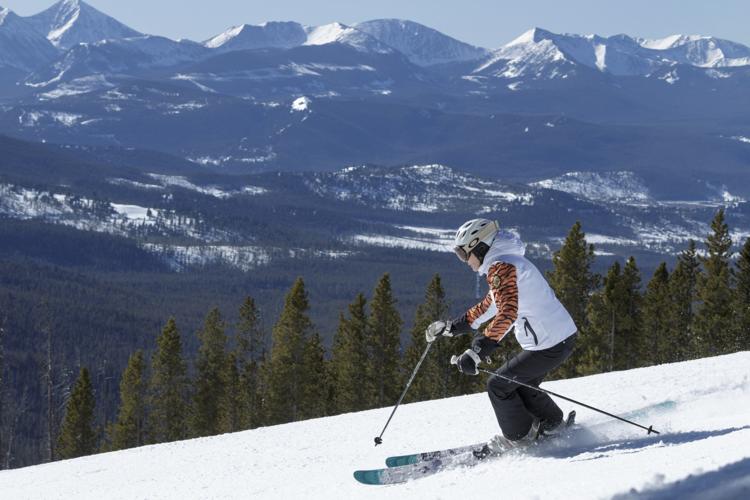 What better gift can we give than an unforgettable experience?
There are so many southwest Montana experiences to choose from:
A Discovery or Maverick ski package. A Big Hole, Beaverhead, Jefferson or Madison river fly-fishing trip. A guided backcountry adventure into the Pioneers, the Anaconda Range or the Tobacco Roots. Symphony season tickets. A YMCA membership or Fairmont pass. The possibilities are endless.
So don't just give a gift. Give an experience.
Shop local gift #27: From our house to your house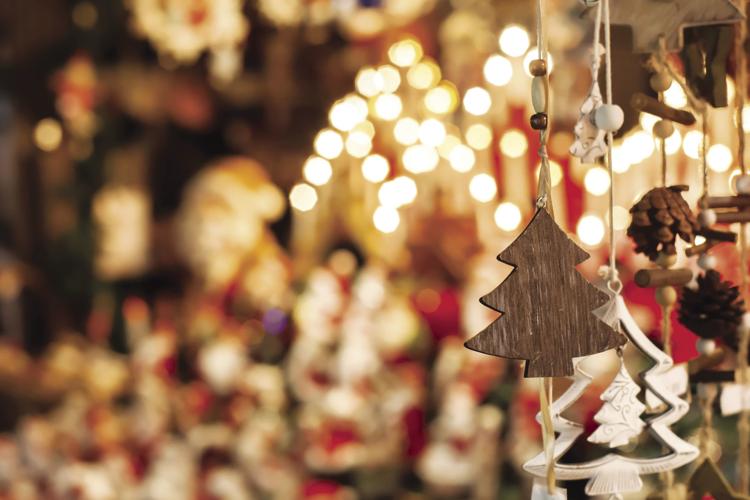 Home is where the heart is and just about everybody can use something for the house.
Whether you shop at a local furniture store, gallery, antique store, thrift store, home-decorating headquarters, or make something special yourself, home-decor items with a southwest Montana flair will please nearly everyone on your list.
Don't forget seasonal items like handcrafted Christmas ornaments.
Many locally owned businesses pay it forward, supporting local artisans by selling their wares — so it's possible to make your gift budget work even harder in the community by picking such an item.
Shop local gift #28: Items for the religious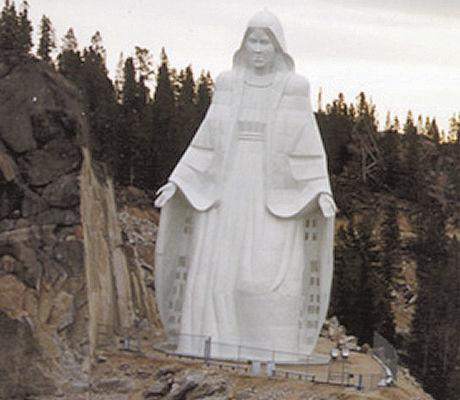 Whether your gift is a crucifix, star of David, or Mjölnir; a rosary, athame, or medicine wheel; the Bible, Quran, or Tao Te Ching; a pentagram, mandala, or Om; or candles, incense, or other religious item, being considerate enough to understand the importance of religion in the recipient's life will be highly appreciated.
Also remember the incredible local symbolism and meaning of Our Lady of the Rockies when it comes to gifts for Christians.
Shop local gift #29: Tools of the trade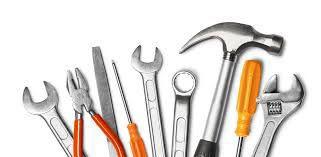 It's very possible that the handyman in your house is a woman. But male or female, those who do for themselves — and for the entire household — need tools.
Maybe there's a special tool to augment the household arsenal on your loved one's list. Or maybe they would like an upgrade to a brand new set of the basics. Or maybe a sparkling new toolbox to put everything in.
You can't go wrong giving a handy do-it-yourselfer a tool infusion. And the next time you need something fixed, your Christmas generosity could pay big dividends.
Shop Local gift #30: Pet adoption or donation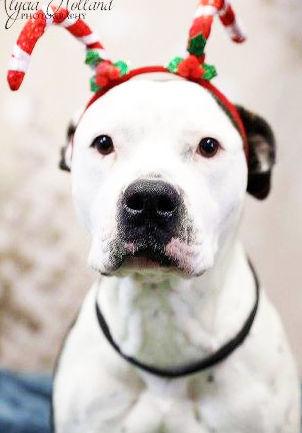 A Christmas pet can be a wonderful present – but only if you've thoroughly considered the responsibility, expense, and effort needed for responsible pet ownership.
Southwest Montana shelters are always looking for well-prepared "forever homes" for the animals in their care. So if you've planned and provided for the reality of a pet, you couldn't ask for a better present. (Remember, adoptions take time, and some shelters — including Butte's Chelsea Bailey Animal Shelter — are closed for a time during the holidays. So a card or photograph of the intended new family member may have to suffice for Christmas Day.)
Also, if you're not quite ready for pet ownership, consider a donation in your gift recipient's name to Albert's Angel Fund, which helps pay for some shelter animals' life-saving medical attention and other comfort items. It's a great way to support the shelter, so your new critter will be well taken care of until you're ready to make the big move.