During the height of the Bakken oil boom in North Dakota, Rod Jaques and Sue Mink were living in Sweet Home, Oregon, when they hit a low point. They had just had their power disabled, and Jaques had a mere $10 in his wallet.
"We had nothing," said Jaques. "I prayed and prayed and prayed."
But then something happened.
Jaques saw a documentary on CNN about the explosive growth in Williston, North Dakota, and days later the husband-and-wife team decided to take a chance: they sold all of their belongings and hopped in a truck bound for Williston, where they would later start a business setting up mobile offices and manufactured homes.
Selling what few assets they had was risky, but the gamble paid off.
The couple won't tell you how much they made, they'll just tell you they did well.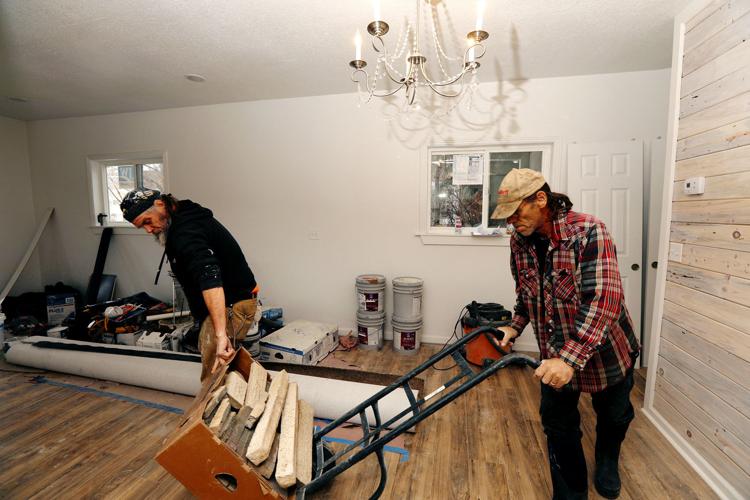 Flash forward to today, and the couple is now reinvesting their money into flipping homes in Butte. They made a $50,000 profit on the first home they sold, and all together they've purchased seven properties in the Mining City since moving here six years ago.
They'll tell you that flipping homes is fun, especially the decorating part, but the houses that they purchase are anything but glamorous — at least not at first.
They're what you would call fixer-uppers — busted up, rough-around-the-edges Cinderella homes that cost them as little as $11,000 and no more than $35,000.
What the couple does next is transformative: they take the disheveled properties and turn them into hip, updated homes — with new plumbing, wiring, sewer lines and all the fixings — that are still affordable for a first-time homebuyer, listing them for no more than $190,000.
Of the homes they've purchased, two have sold in just two days.
As Mink and Jaques will tell you, it's a seller's market currently in Butte — and it's an opinion shared by many real-estate professionals in the Mining City.
At first glance Butte's real estate market may not seem like anything to shake a stick at when compared to markets in Bozeman, Missoula and Billings. Its gains have been modest, marked by slow steady growth at best.
But for those who have been in Butte for a long time, slow and steady wins the race, especially in light of some of the toughest times in Butte's history.
Are investors starting to take note of Butte?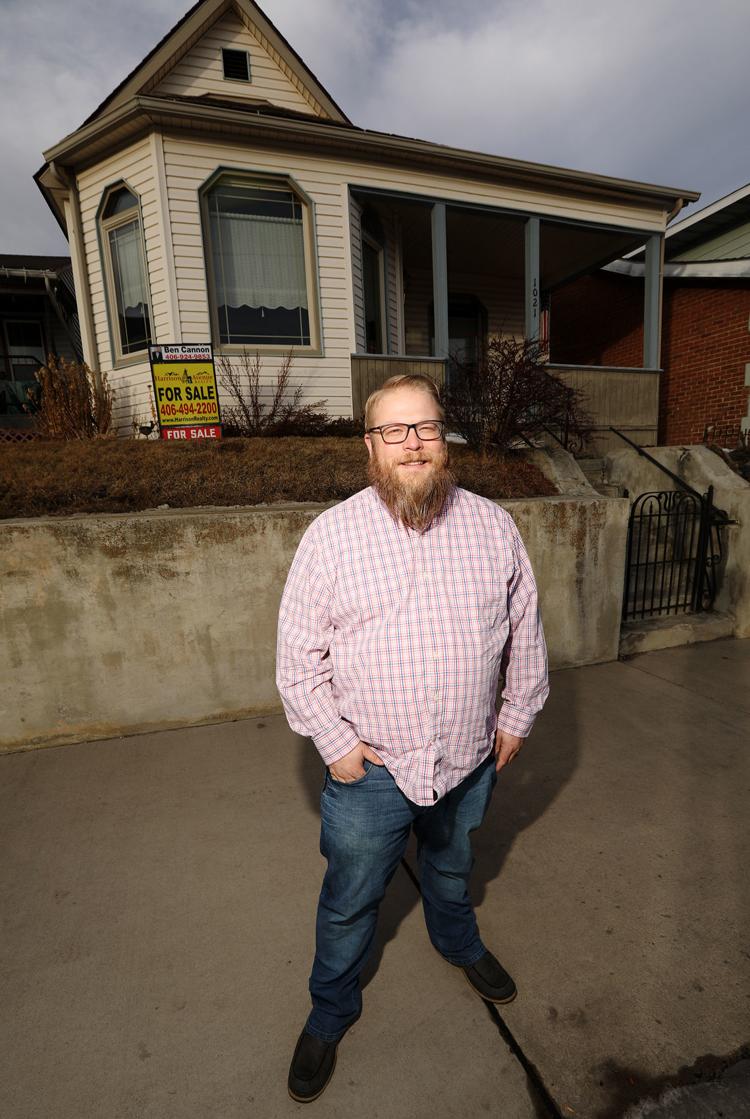 With tattooed arms and a cool, understated demeanor, Ben Cannon is doing real estate with style.
Cannon, 39, is the owner of Two 20 Property Management in Butte, and he said more and more over the years he's found himself helping his clients find new properties for their investments.
Finally, one day he decided to get his sales license and join Harrison Avenue Realty because, as he said, instead of sitting on the sidelines as agents collected commissions on sales he helped generate, he would much rather be collecting the commissions himself.
Cannon hasn't just stopped at getting his real-estate license. In July, he ended up purchasing Harrison Avenue Realty from then-owner Sarah Smith.
Today he continues to operate his property management company while specializing in connecting investors with real estate through his new gig.
"Myself, personally I wanted to focus on investment properties," he said, adding that other Harrison Avenue agents have their own niches as well.
"We're able to service any client," he said, not wanting to leave that part out.
Cannon said he feels there has been increasing interest from investors in Butte in recent years, most notably as a result of Butte's affordability.
There's been much to-do about housing affordability in the Big Sky State's most metropolitan communities: places like the city of Bozeman, where from December 2017 through December 2018 the median sales price for a home was $427,500, according to figures from the Big Sky Country Multiple Listing Service.
In Silver Bow County that figure was just $152,000, making Butte a "bargain," Cannon said, for investors who are getting priced out of other communities.
Bozeman isn't the only community grappling with housing affordability, which begs the question: Is Butte poised to benefit from investors and refugees from other communities who are no longer able to afford a single-family home?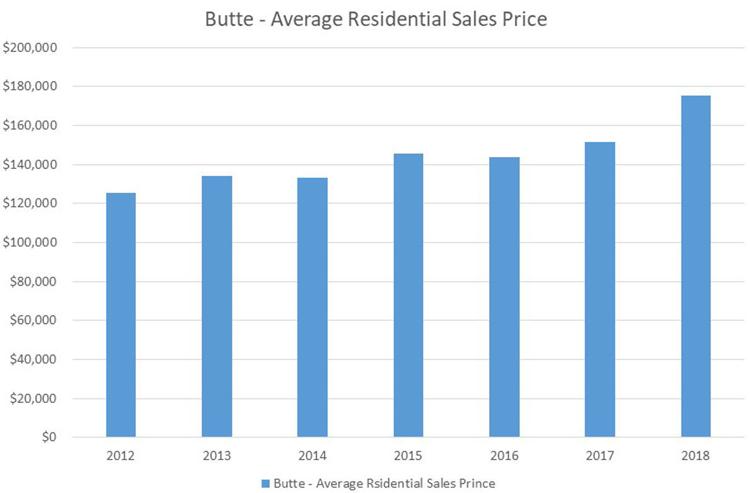 Some real-estate agents in Butte think so, including Cannon, who said he's been working with a number of out-of-town investors looking to purchase properties in western Montana — some as far away as Utah, Arizona and Colorado.
"People have realized that the housing market in Butte has been considerably cheaper than the surrounding areas, namely Helena, Bozeman and Missoula. So their investment dollars go a little bit further here than they would anywhere else," said Cannon.
What investors say
Jaques and Mink, the couple now flipping homes after nearly going broke years ago, say Butte's affordable housing is what attracted them to the Mining City in the first place.
The couple had just begun to grow tired of their lifestyle in the Bakken when they heard that a house across the street from where Mink's aunt lives in Butte was going for just $25,000.
"I told my wife there ain't no way," said Jaques. "Nobody sells a house for $25,000."
"But we checked and it was for $25,000," said Jaques. "So we paid cash for it, moved here and refurbished it. (And now) we love this place. We love Butte."
The two say their first investment property was at first just a pleasant detour from their usual business of setting up mobile offices and manufactured homes. They purchased the Harvard Avenue property for $15,000 as a way to make a little extra income during the slow months of winter and retain their employees, who were apt to look for work elsewhere when things were slow.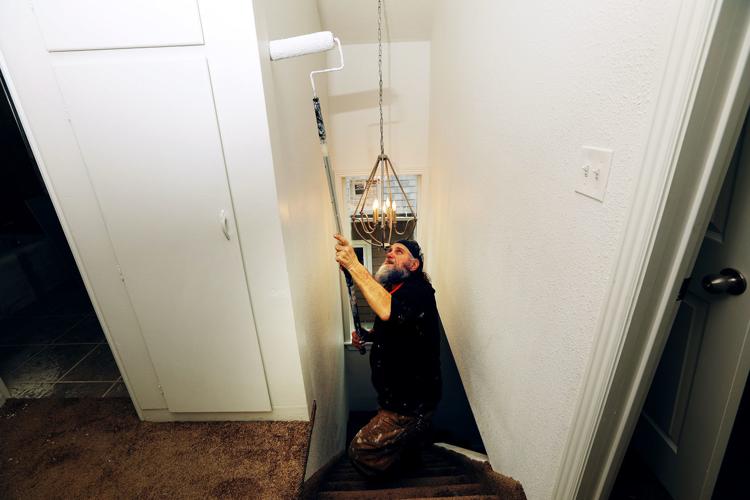 Jaques and his wife hoped to break even. After all, there was a 6-foot hole in the property and it hadn't been occupied since the 1980s — but much to their surprise, they ended up making a $50,000 profit.
"I thought, oh my goodness, there's money in this," said Jaques.
The success of that first home led the couple to take on more projects. They have bought seven properties in Butte, including their own, and have since turned over their first business to their son and are now flipping homes fulltime through their company Mink Restoration.
Mink and Jaques say they believe that what they do in Butte wouldn't be possible in Montana's top markets.
"The price has to be right. Butte's the only place we know we can go in and buy a house for anywhere from $15,000 to $35,000," said Mink.
But that doesn't mean that flipping homes in Butte's low-end market is easy.
Mink noted that to do what they do takes some know-how about which properties to buy. They don't buy every cheap property they come across, she said, because some have too much debt on them while others are beyond repair.
And it takes some investment too.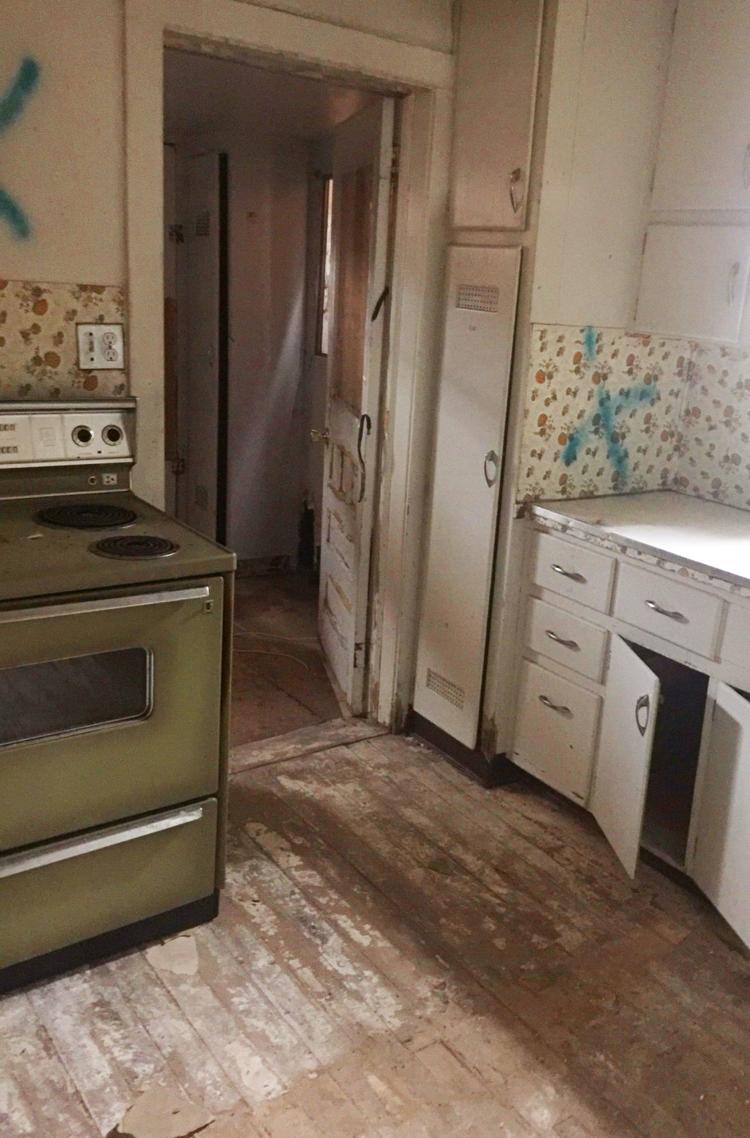 For the current Iowa Avenue home they're working on, Jaques said he and his wife will make an approximate investment of $105,000, including the purchase price. They plan to sell it for $190,000.
And although Mink and Jaques didn't say it, it's clear from the work that they do that there's an extra "it factor" involved. Between the two, Mink takes the lead on the interior decoration front. Jaques describes her as an artist. She has a knack for creative ideas and a modern taste that's likely to appeal to young families.
Plus, there's also the hard work and attention to detail the couple puts into the homes they buy, and they say they take pride in their craftsmanship.
Denver-based developers Danielle and Jeff Zimmerman also have a knack for flipping defunct properties.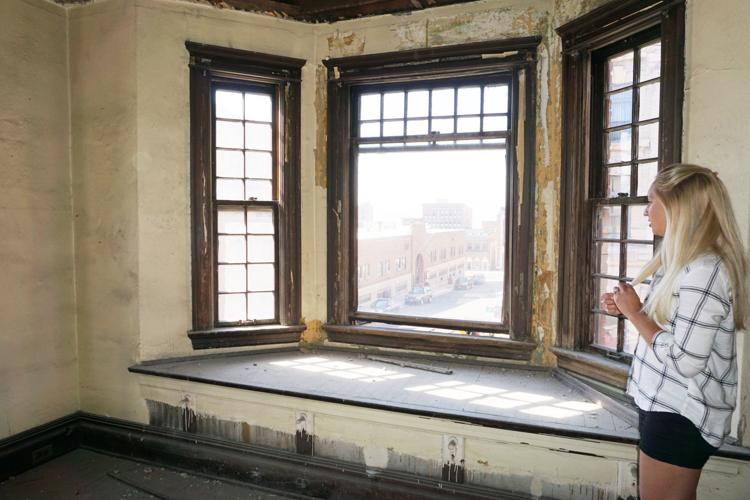 It's something that Danielle says she enjoys — finding diamonds in the rough and turning them into gems.
The Zimmermans, in their early 30s, primarily work in the highly competitive (and expensive) Denver market.
In 2017, they expanded their horizons by purchasing the O'Rourke building at the corner of Quartz and Alaska streets in Uptown Butte.
Starting in the summer, renovations have been ongoing at the historic building, where the couple plans to turn the building's 23 units into upscale apartments.
The O'Rourke is actually two buildings that sit next to each other, the first built in 1892 and the second in 1908.
The building has had a number of owners over the years and has fallen into disrepair, but its original opulence is still apparent, replete with bay windows, grand staircases and unique architectural details.
A summer tour of the building showed a structure that was nearly down to its studs.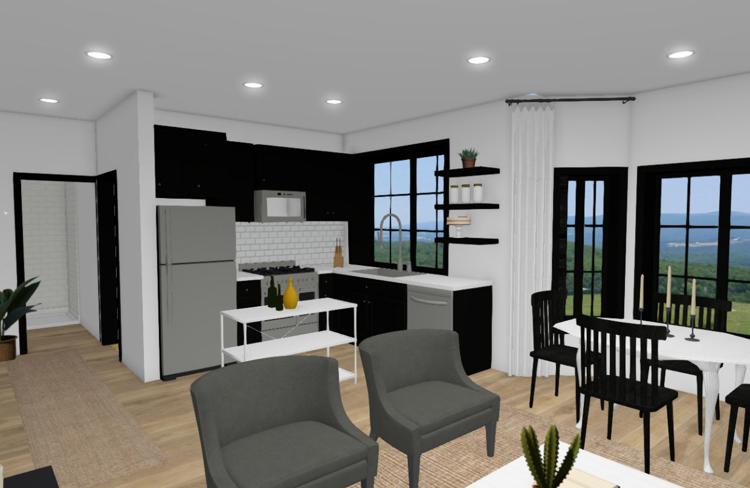 Danielle said earlier this month that the upgrades needed for the property make the cost of investment nearly comparable to what it would take to embark on similar a project with an updated property in Denver.
But for Zimmerman, the O'Rourke is a labor of love, one that's well worth the investment.
She says what brought her and her husband to the Mining City was Butte's authenticity and its historic architecture. It's a place that has captured their hearts and imaginations, and they want to be part of the town's revitalization story.
Since purchasing the O'Rourke, the Zimmermans have taken another historic property under their wing: the circa-1902 Kenwood Building at 63 W. Broadway St.
The building is in better shape than the O'Rourke. Its previous owner, Pioneer Technical Services, renovated the building, earning the company the Montana Preservation Alliance Historic Preservation Excellence Award in 1999.
The Zimmermans plan to rent 19 above-ground offices and two storefronts on the bottom floor of the four-story, 20,000-square-foot building. On the top floor, they've established a co-working space in a spacious open lounge that clients can rent for a monthly fee. They also plan to install a beer tap, where members can drink craft brews for free.
"They're super popular in bigger cities," Zimmerman said of the co-working concept, adding that she and Jeff hope to create a space where people can collaborate and ideas can thrive. This, she hopes, will support entrepreneurs and foster creativity that hopefully can result in the creation of new businesses.
Do-si-do
According to some local agents, another reason why Butte may be seeing increased investor activity could have to do with a recent reorganization among Butte real-estate firms.
Starting around the end of 2017, several real-estate firms in Butte left the local Multiple Listing Service and joined the Big Sky Country Multiple Listing Service. A few also joined the Gallatin County Association of Realtors.
Firms interviewed by The Standard who joined Big Sky said they feel the transition has put more eyes on Butte properties and has brought more investors to the Mining City as a result.
"(By) expanding and broadening our MLS with (Big Sky Country), the Bozeman folks … are able to look into and finally see our listings, and our price and our affordability," said Matt Stout, who owns Homestead Real Estate. "So we really couldn't give you a hardcore number of how many investors are coming from out of town, but there's just a strong feeling that we have sold because those folks see how affordable we are."
"If anything it's helped our local market," said Craig Dessing, also a broker and owner at Homestead Real Estate. "I've noticed a lot more investors coming over here since we opened it up."
Mike McLeod, who owns McLeod Realtors, spoke to The Standard during the summer.
"I think it's brought buyers to our area that may not have been here before. I think that's a positive thing," said McLeod.
Denise Kelly from ReMax Premier expressed similar sentiments.
"We're seeing more and more investors coming from Bozeman because they can still buy something that's affordable," she said.
Transplants
Investors aren't the only people poised to benefit from Butte's affordable housing market. There are also first-time homebuyers.
In addition to seeing increased interest from investors, Bill Markovich of Coldwell Banker Markovich Real Estate said in a written statement that his firm has sold to a "surprising" number of clients "who want to work in Helena or Bozeman, but feel they can live in Butte, and make the drive to their job more easily than pay the cost of housing in those communities."
When asked whether Butte has the potential to benefit from housing affordability issues in other communities, McLeod responded in the affirmative.
"Absolutely. One of the things about Butte that I think that we've all known who have lived here is if you truly enjoy Montana, there's no better place to be as far as getting to the outdoors, whether it's skiing, fishing or hunting or biking. And these young couples, at least the ones that I've dealt with, are active. They … like all the things about the outdoors. And when you compare our home prices to anywhere from Bozeman to Missoula, we're just that much more competitive," said McLeod.
Christine Martin isn't an expert on real estate, but she's an aspiring homeowner who came to Butte five years ago to escape what she called "outrageous" rent prices in Missoula.
"I was tired of getting priced out," the Butte resident said, adding that her new zip code has made homeownership seem "a lot more attainable."
Martin said moving to Butte has not only made owning a home a more realistic goal for her and her boyfriend, but it has also helped her career.
Martin is an artist, and she said the job market for creatives is oversaturated in her former haunt of Missoula.
Today, she's the curator and building director at the historic Clark Chateau and leads print-making workshops at the Imagine Butte Resource Center. In the months ahead, she's planning to exhibit a major project at several locations in southwest Montana, including in the Mining City, where she said the community has welcomed her with open arms.
Martin can list several individuals whose stories are like her own, mostly people from Butte's art community. This, she said, is something that makes her confident about Butte's future.
When asked if she felt like a cowboy by moving to Butte, Martin laughed and said she doesn't think of herself as a pioneer, noting that Butte was cool long before she got here.
Shari Curtis, adult services librarian at the Butte-Silver Bow Public Library, is a survivor of the Bozeman housing market.
After a stint out of state, the Bozeman native returned to her hometown only to find that housing wasn't affordable.
"The population has more than doubled," Curtis said. "Housing prices are just outrageous."
Curtis said she couldn't get a job in Bozeman, but was able to land the librarian gig at the Butte library.
She moved to the Mining City for the job, a transition that she said enabled her to purchase her "dream home," a five-bedroom home she couldn't even dream of affording in Bozeman.
Butte real estate market looking healthier
But can affordability really attract a significant number of people to the Mining City?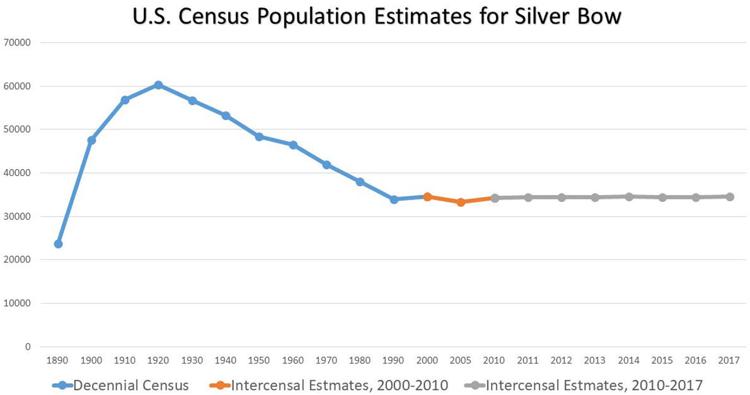 Butte's population has been relatively stagnant in recent years, marked by slow steady growth, starting at a low point of around 33,400 in 2005 and creeping slowly from around 34,200 in 2010 to 34,600 in 2017, according to U.S. Census estimates.
Some real-estate agents in town say more jobs are needed for Butte to go to the next level.
Nonetheless, agents who spoke with The Standard say the real estate market is looking healthy, especially if one takes the long view.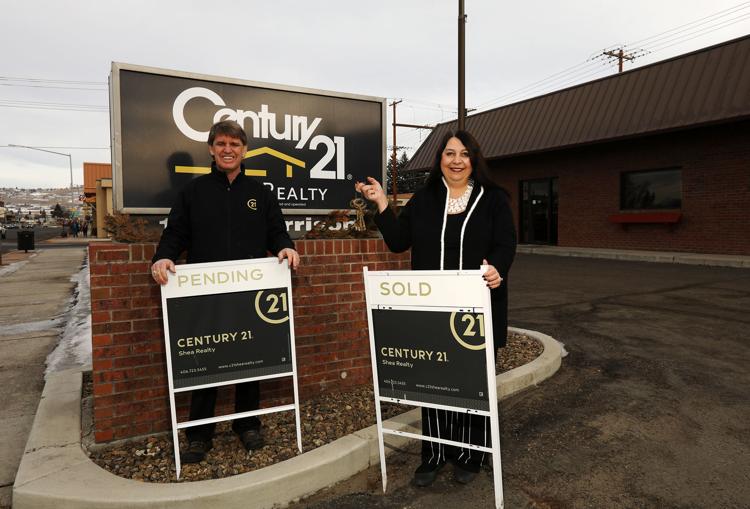 Jennifer and Gary Shea of Century 21 Shea Realty say Butte has come a long way from the closure of the mines in the 1980s and the Touch America debacle of 2003, which left many wondering if the bottom was about to fall out again.
Gary got his real-estate license in 1999 when the real-estate landscape was much different.
"In 1999, if you talked to anyone about finding real-estate in Uptown Butte they would have looked at you like you're nuts," said Gary.
It was not, he said, a time people were thinking about investing in real estate or development.
Bonnie Hawke, managing broker at Berkshire Hathaway HomeServices, told a similar story.
When she bought her first house when she was 19 years old, there were many foreclosed homes that had federal loans issued on them on the market.
But sometime around the mid-2000s things started to change, according to Shea.
The population stopped declining, while local leaders made a push for a more diverse economy. Meanwhile, NorthWestern Energy's decision to stay in Butte was also a confidence booster.
Today, the market looks healthy and stable, the Sheas said.
"We're in an affordable market for investors. We're in an affordable market for first-time homebuyers. Anaconda's the same way," said Jennifer.
"Now investors are thinking Butte is one of the better places to invest in because the future is looking brighter (and) the prices are much better than in other markets," Gary said.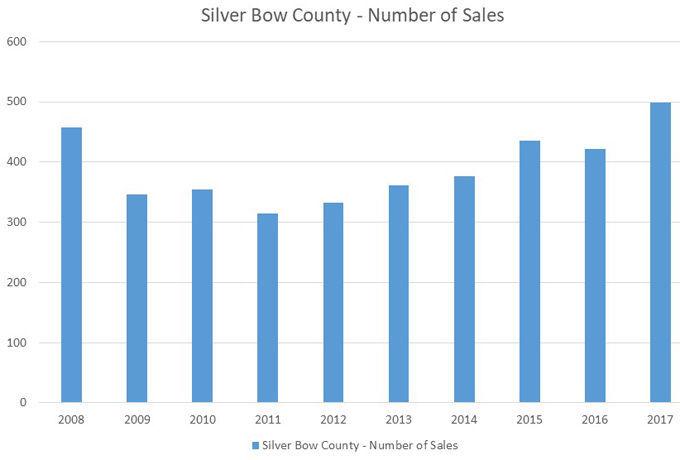 Meanwhile, Butte has proven to be a so-called sellers' market in recent years.
"We think the market in Butte is very healthy. Particularly the single-family home residential market," said Gary.
Almost everyone who spoke with The Standard said the most popular properties currently are homes below approximately $180,000. A few said new construction has been popular while others noted an uptick in interest in high-end homes, costing around $300,000 and up.
Kelly described the market as "stable," adding that last year's average sales price of $173,507 in Silver Bow County was up 20 percent from the previous year. However, she said sales have slowed a bit due to the government shutdown's impact on federal loans for homebuyers.
Markovich said that "the real estate market in 2018 was strong until the third quarter at which time it started to weaken slightly," but added, "there is still a high demand for quality well-priced properties."
Reps from McLeod and Homestead Real Estate said low inventory levels are driving the market at the moment.
"The demand has outpaced the supply, there's just no doubt about it," said McLeod.
"As far as houses, our inventory is pretty low," said Stout, reflecting on numbers from the summer. "I think we've had upwards of 200 and 300 (listings) at times (in Butte), and now we're at a hundred and some."
Kelly had similar sentiments.
"We've been short on inventory for a long time," she said. "We have more buyers than we have inventory."
Low inventory levels part of national trend
But Butte — where, incidentally, a majority of the housing stock was built prior to 1939, at around 38 percent, according to the U.S. Census Bureau — isn't unique in its housing inventory issues.
Communities across the U.S. are running low on homes.
Experts in the field cite a number of potential drivers that could be causing the low inventory levels, ranging from homeowners holding on to their real estate to government regulations and skittishness among developers resulting from the 2008 housing crisis. All-in-all, there doesn't appear to be a consensus as to exactly why demand is outpacing housing inventory levels.
Gary Shea, meanwhile, partly attributes the trend to workforce shortages in the construction sector. He noted that, in Butte in particular, new home construction has fallen behind when compared to that in other Montana communities.
That's not to say there hasn't been new construction.
Another of Markovich's business, Markovich Construction Inc., has been at the forefront of recent projects in Butte, including the construction of 94 new multifamily units in the area east of Continental Drive.
Similarly, the same developers behind the Clarion Inn Copper King Hotel & Convention Center, Matt Nistler and brothers Ben and Rex Leipheimer, broke ground west of the hotel this spring on 42 new apartment units that they plan to market toward seniors.
Markovich said Butte could see more new housing develop projects announced in 2019, adding "we are seeing a large number of custom homes being built, which is a trend that started in 2018 and which we expect to continue seeing in 2019."
Predictions for 2019
Real-estate professionals who spoke with The Standard say they think the local market will continue to stay firm and the Mining City will continue to see the same trends play out in 2019.
"We are projecting a steady but slight rise in demand for listings," said Markovich, adding that "rising interest rates, new jobs coming into our community and our traditional position in Butte of not being influenced as much by the highs and lows in the national economy will help housing stay a strong sector of our economy."
"I believe we're going to continue to see a healthy market. I think we'll probably see a better inventory, though. And I think interest rates might go up a little bit, but I think they are still going to be great interest rates," said Jennifer Shea.
Kelly also thinks the trend will continue.
"I think people are pretty confident with real estate in Butte … and it's still affordable for first-time homebuyers."
As for McLeod, he thinks Butte has potential in the long term.
"We all know that Butte has a certain stigma-slash-perception to the rest of the world to some people, not everyone. But I think it's the most wonderful place to live, and the more people who come here and experience it through our festivals, through just coming for a weekend, it's all going to be a positive thing."