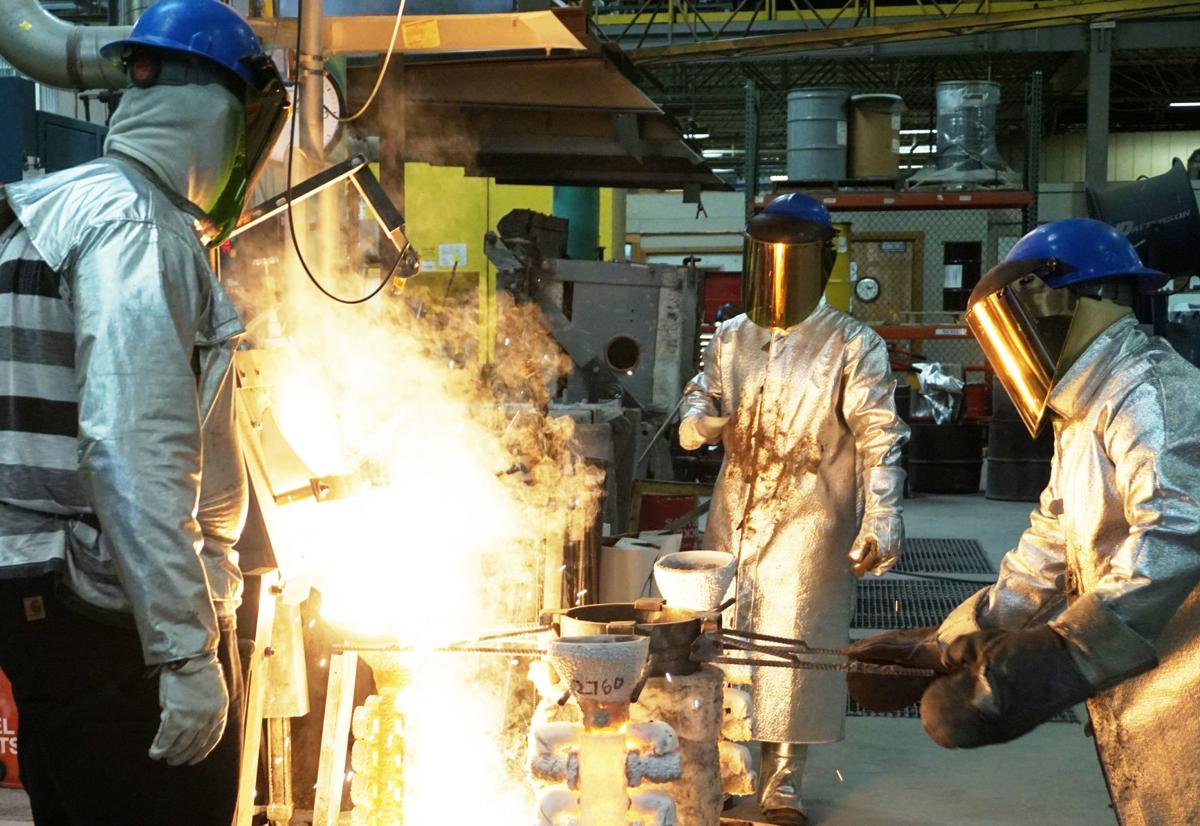 Montana Precision Products is creating new jobs in Butte, in part thanks to a grant of up to $210,800 from the state's Big Sky Economic Development Trust Fund program.
With those funds, company officials told The Montana Standard, the manufacturer plans to purchase and update equipment and create 31 new positions.
Montana Precision Products — located west of Butte on Rick Jones Way, where it manufactures industrial parts and parts that end up in jet engines — hasn't been shy about discussing its plans for growth in recent years.
The company has grown considerably since its founding in 2012, when it started as a 50-50 joint venture between General Electric and Butte's SeaCast Inc.
Butte natives and brothers Bert and Mike Robins owned SeaCast and now have a 50 percent stake in Montana Precision Products.
In 2012 the company started with around 60 employees. As of April, it boasted about 168. What's more, company officials say, it plans to grow by 30 percent from 2018 to 2019 and another 10 percent the year after that.
Chris Eurich is general manager for the company, and he says what's driving the growth is demand for the parts Montana Precision Products makes for a new generation of engines from GE called "LEAP."
At least 20 of the new jobs will be in the welding field, Eurich said, and in preparation for the new positions the company has set up an in-house welding training program. The welding school serves new employees and current ones who want to work their way up the ladder.
Eurich said the welding school has two levels. The first helps employees hone their basic skills, and the second instructs workers on more complex techniques.
According to Jeanne Nelson Kruse, head of human resources at Montana Precision Products, the parts the company fabricates often require "surgical precision." And for some of the products, employees must work within a margin of error that's about the width of just three human hairs.
"Fine hairs," Kruse said.
The training program represents a notable investment for Montana Precision Products. The training is paid, and it can take anywhere from six to eight months to master the level-two techniques.
Finding workers with a pre-existing skill set necessary for fabricating the complex jet engine parts can be difficult at times, Eurich said, and the company does bring in workers from outside Butte and Montana. However, he says the company benefits when it hires local people and trains them, as they are often committed to living in Butte and have an interest in the longterm success of the community and the company.
Warren Warthen, the company's finance director, agreed.
"The biggest obvious advantage is (that) if they're native people to Butte they usually want to be here and stay here," said Warthen. "That being said, we certainly don't limit ourselves to (hiring locally). We've pulled in quite a few out-of-state people who really like it here as well."
As for Kruse, she said growth is about people power.
"From a people standpoint, we want to be the employer of choice as we're continuing to grow, making sure that we are continuing to provide good, stable jobs at a good wage with good benefits," said Kruse.
The business news you need
With a weekly newsletter looking back at local history.