When Laurie and Scott Peterson opened their retro candy store in Butte last month, at first the couple didn't know what to call their latest enterprise.
But as soon as customers started pointing to candy that reminded them of their childhoods — picking up packages of candy cigarettes or marveling at psychedelic, disco-colored flat taffy from the 1970s — Scott knew exactly what to call their store on Harrison Avenue.
"People would come in and say 'I remember that,'" said Scott, who added that the couple eventually settled on Remember That? Candy Shop.
Recently, when the Petersons spoke with The Montana Standard, rainbow lollipops and spirals of red and black licorice gleamed in the overhead fluorescent lights as the store filled — literally — with kids in a candy store.
High school students Avery Cooney and Abby Johnson said they stopped by Remember That? during spring break to pick up an assortment of candies, while Sam Harris and his daughter Emma Briceno, 8, walked out of the store holding several bags of confections.
What was the best part of coming to the Peterson's store? "I get candy,'' Emma replied.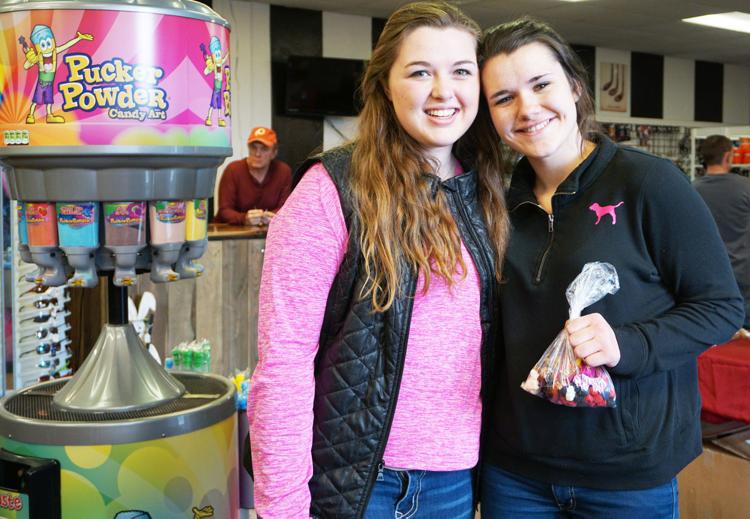 Scott says the idea for Remember That? Candy Shop started when he and Laurie struggled to get two previous businesses off the ground.
After running a fashion boutique and home décor store at the same location, Scott said he and Laurie decided it was time to do something fun and thought opening a candy store would be a perfect fit.
"We wanted to do something fun and unique," Scott said.
While hatching plans for their store, Scott said they decided to focus on vintage candy and nostalgic cane-sugar sodas like Brownie's Root Beer and Dad's Old Fashioned Cream Soda.
Scott added that some of the most popular items in the store include the 60s-era candy cigarettes and McCraw's Old-fashioned Flat Taffy in addition to marshmallow cones, Necco candies, cherry coins and Swedish fish.
While Remember That? focuses mainly on retro candy, the shop boasts modern confections as well, including eight flavors of Dippin' Dots ice cream and 52 flavors of taffy.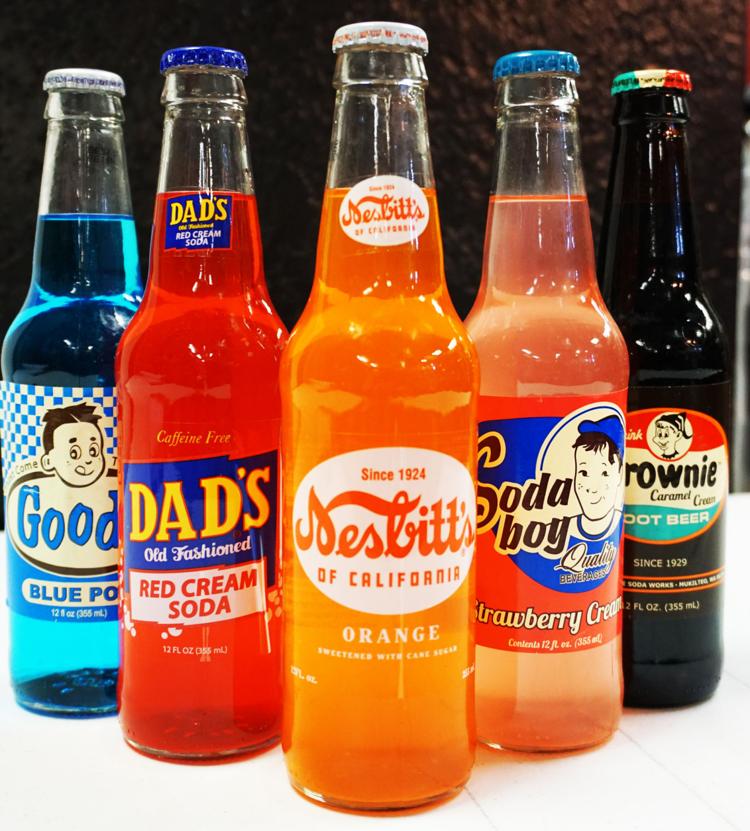 Scott said that the store carries novelties too, like the three 5-pound gummy bears the store sold last month.
"All three — just boom! I didn't think they would go that fast," said Scott, adding that he hoped to get more of the behemoths in the store soon.
For Scott and Laurie, the best part of running the store is interacting with customers and being part of the community.
"To have people know me, it's fun," said Laurie. "I like the public."
But even better than that, the couple said, is being able to bring out the kid in everyone.
"People like candy. They like to come in and pick out the stuff they remember as a kid," said Scott. "They like to indulge themselves and make themselves feel happy."
Customers Kristi and Tom Boston say that Remember That? takes them to a time in Butte's past when virtually every corner store had a candy counter.
"There wasn't a neighborhood that didn't have a corner candy store," said Kristi, a self-described chocoholic. "They had an Italian neighborhood and an Irish neighborhood, and every different sect neighborhood had a corner grocery store and they all had candy counters."
"They used to sell chum gum. It was two for a penny in a pack," added Tom, pointing out that there were candy counters in Walkerville, next to Joe's Pasty and on Quartz Street.
Kristi, meanwhile, said she used to sell candy on a sales route with Mountain Man Nut & Fruit Co., and Laurie Peterson was one of her customers.
"It feels good to return the favor," said Kristi. "From one candy lady to another."
For Scott Peterson, Remember That? doesn't just have nostalgic appeal for Butte natives, but also for homesick international university students who long for a taste of home.
Scott said German and Russian students often come to his store looking for German Milka bars.
But by far, Scott said, his best customer is a Montana Tech student from Afghanistan who buys malted milk balls three pounds at a time because they remind her of her favorite candy from Afghanistan.
In all, the Petersons said Remember That? is the customers' store because it's their inquiries that drive the merchandising decisions.
"People posted on our Facebook what they wanted to see," said Scott. "If you see something you remember as a kid or that you like, let us know and we'll try to get it in."
"It really is their store," Scott continued. "Without the customer there really is no business."