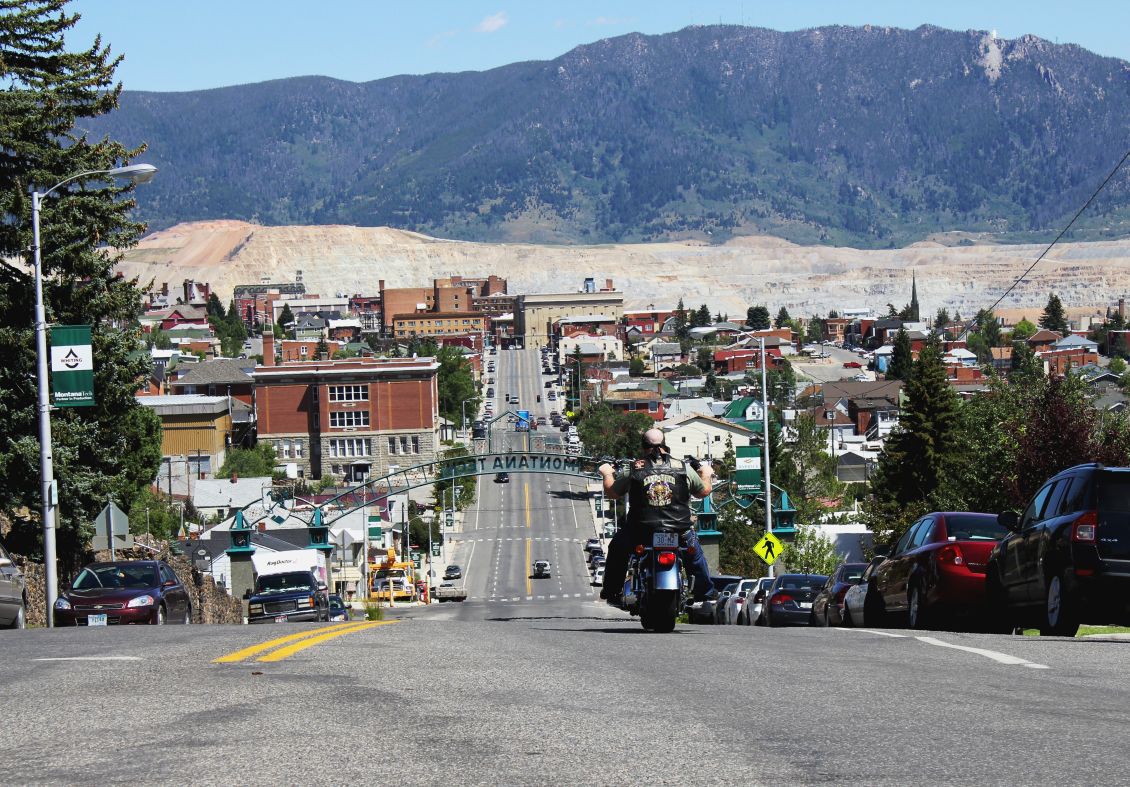 Say you are Wizard of West Park Street. What would you do to recreate the east-west Montana Tech-to-Uptown strip to lure more businesses, students and traffic?
Organizers of the Elevate Park Street Community forum absorbed feedback from the community in a search for answers about what to do with the corridor.
About 35 attended the public meeting Wednesday at the Park Street Baptist Church to hear preliminary findings of an online public survey seeking input on how to transform the corridor into a safer, more attractive and vibrant street that connects Tech with the Uptown business district.
Sixteen mini-summits and 50 local stakeholders later, ideas for rejuvenation came to light in the forum.
Nick Sandford, road department engineer for Butte-Silver Bow, said on Thursday that sidewalk updates, a median with a pedestrian "refuge," upgraded lighting, and handicapped-accessible space are all under consideration to "help create a better pedestrian environment."
"The one thing that I kept hearing from people is that they would like to see the Park Street corridor more pedestrian-friendly for walkers," said Sandford, part of the local project team.
Andy Zdniak, marketing director for Butte Local Development Corp. and a member of the project team, said a main theme emanating from the forum is what to do with dilapidated buildings along the route.
"There are some really nice places, but there are some deteriorated places," Zdniak said. "One of the things we heard from the private side is the predictability of development — how to address the historic character of the area and understand how that's done.
"Predictability is important. If you buy a building, what needs to be done to redevelop it to meet the historic attributes that need to be preserved?"
Following the 16 focus groups over two days this week in the community, New Mobility West, in partnership with Progressive Urban Management Associates of Denver, shared early results from the survey with participants.
On Wednesday, among those voicing their ideas about how to change West Park Street were Tech leaders, residents, public entities such as zoning and redevelopment boards, Butte-Silver Bow officials, professionals, private business owners, and private developers.
"We've gotten very good feedback," added Zdniak.
Attendees broke into three groups to provide hands-on input on a large corridor map, preliminary design posters of the area, and informal one-on-one question-and-answer huddles with experts from the project team.
The survey asks the public to rate everything from safety concerns to modes of transportation and suggested places for all kinds of businesses along the corridor.
Julia Crain, BSB special projects manager and team member, offered to lead a focus group with Tech faculty and students in order to corral their vital input.
"I think the No. 1 group we want to talk to is people at Montana Tech because this is their campus and their town," said Crain. "We want to make sure we are meeting their needs."
Zdniak echoed her statement, saying due to hectic student schedules, none attended the forum.
"That group is very important," he added. "How do we get students Uptown? We want to make sure their voices are heard."
Crain plans to schedule a student focus group before Christmas.
John Lavey of New Mobility West in Bozeman and PUMA received 247 responses on the survey by midday Thursday. He said Butte has broken NMW's previous record for such engaged reaction in any community.
Lavey emphasized that the survey is mostly anecdotal: "We're not looking for any statistical significance. We're just looking for comments."
However, results so far detail 639 businesses throughout the entire central business district Uptown — reaching beyond the West Park Street corridor north to Walkerville and south to Front Street. Those businesses encompass 6,719 employees.
Results also take into account a range of other public, health and social services and retail services that run the gamut.
An updated report of the survey results will go to Butte-Silver Bow by mid-December, said Erin Heller of PUMA. Final results will be out in January.