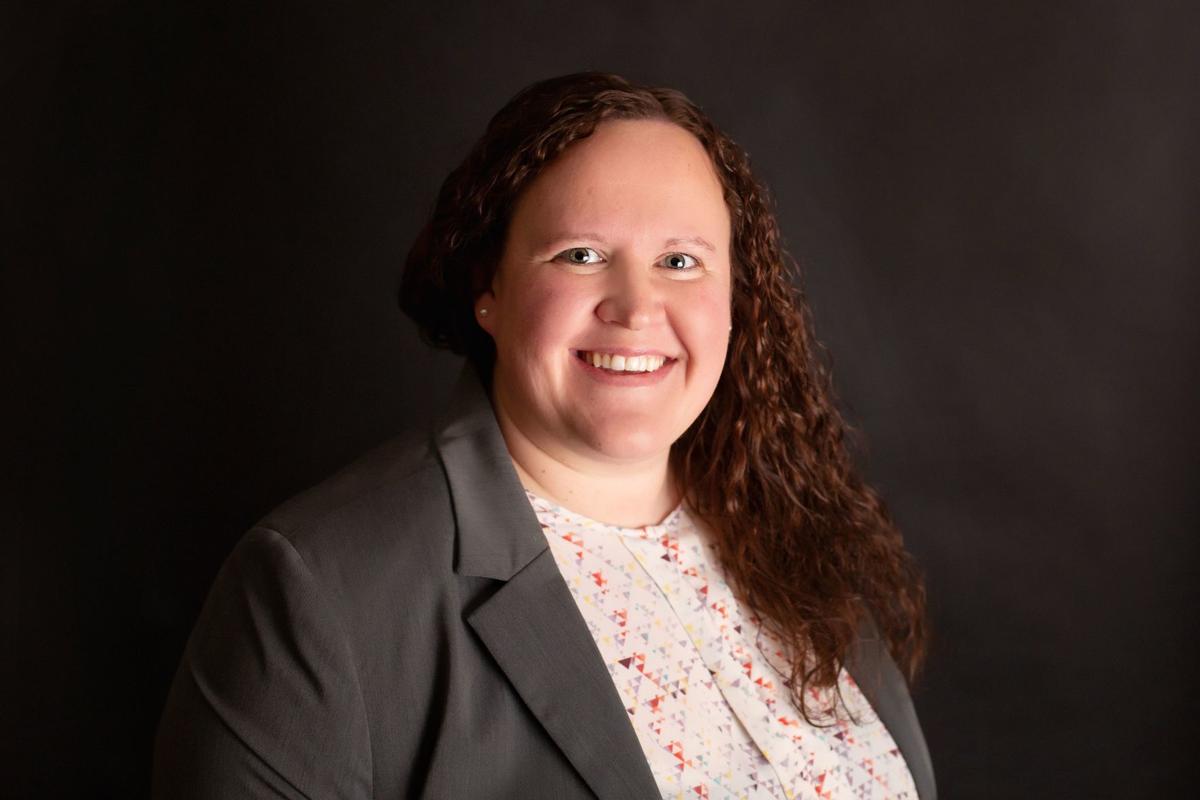 ERA Lambros adds Butte agent
Butte native Amy Schwartzenberger recently joined the team at ERA Lambros Real Estate, owner and partner Patrick Dauenhauer said in a press release.
Schwartzenberger is the niece and previous project manager for the late Ron Ueland. She began her career in real estate nine years ago while working and living at the Historic Metals Bank Building in Uptown Butte. She worked closely with Ron for three years, acting as the property manager of the Metals Bank building and overseeing all condos and offices. During that time, Amy also assisted with the selling of vacant lots and spec homes in the Homestake Meadows subdivision south of Butte.
Schwartzenberger's experience in the real estate industry and her strong foundation in farm and ranch make her a strong advocate for both buyers and sellers in Butte and the surrounding areas, the release said. She grew up south of Butte, where she worked for her family's landscaping business, Buxton Nursery, for several years and knows the region from Dillon to Drummond well. She gained experience with luxury condos and residential properties during her time at the Metals Bank and while managing and co-founding Schwartz Boards Woodworks with her husband Josh.
ERA Lambros has been serving the real estate needs of western Montana for 59 years.
Vein treatment center opens in Butte
Barrett Hospital & HealthCare recently opened Western Vein Care Center at 425 S. Crystal in Butte.
David M. Fortenberry, MD, FACS, a board certified general surgeon, will lead Barrett Hospital & HealthCare's new vein care center and will focus entirely on the evaluation and treatment of venous diseases. Prior to joining Barrett Hospital & HealthCare, Fortenberry practiced vascular surgery while on staff at Kalispell Regional Healthcare since 1992. With more than 28 years of practice experience in general and vascular surgery, Fortenberry is proficient in many techniques, including minimally invasive procedures which are associated with less pain and fewer complications for patients, according to a press release.  
"In joining Western Vein Care Center, I will be part of a team which provides patient centered care. We will see individuals with a variety of vascular diseases, especially those with venous disorders, such as varicose veins and venous insufficiency," Fortenberry said. "Here we can spend more time working directly with patients and assessing their conditions, in order to develop individualized treatment plans. This will allow for optimal care, delivered in an efficient and convenient outpatient setting." 
Fortenberry carried out his medical studies at the Louisiana State University School of Medicine in New Orleans, then completed his general surgery internship and residency at the University of Colorado Health Science Center in Denver from 1986 until 1991.  He was awarded a fellowship in vascular surgery at the Lahey Clinic Medical Center at Burlington, Massachusetts, in 1991/1992. 
The business news you need
With a weekly newsletter looking back at local history.