Shop owner Kim Merkle says she comes from a family of artists, and now she's using her artistic sensibility to operate her own textile and sewing shop in Butte.
Suzy Q's Sewing & Repair opened June 1 on Farragut Avenue.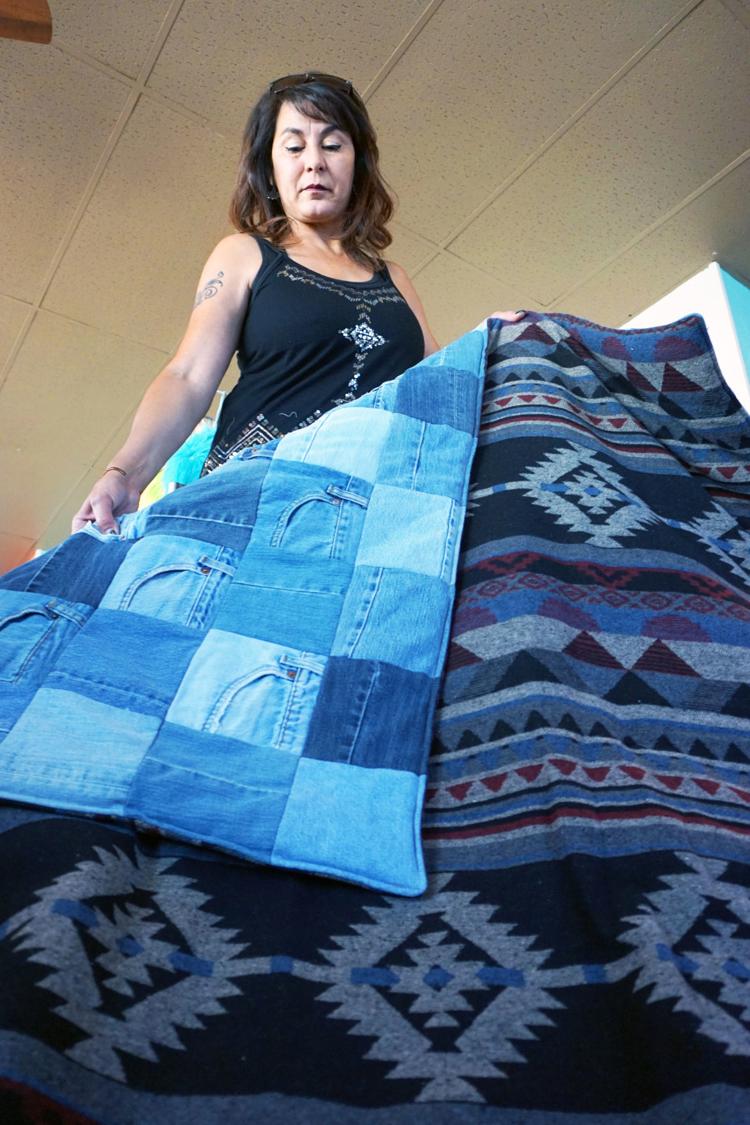 Merkle is the driving force behind the new shop, where the Butte resident sells everything from seasonal table runners and home-décor textiles to children's blankets, pillows and her specialty, denim quilts.
Recently, Merkle said, filmmakers from the TV show "Yellowstone" purchased three of her quilts, presumably to use on set. Customers can purchase ready-made quilts, but they can also commission them custom using T-shirts or denim.
"It feels like home," said Merkle when asked what she likes about sewing.
"I just like having fun with color."
In addition to the retail side of the business, Merkle also repairs boat covers, ATV soft tops, and much more. She can also make replicas of preexisting boat covers and offers light alterations and bulk-order custom tote bags, among a plethora of other custom services.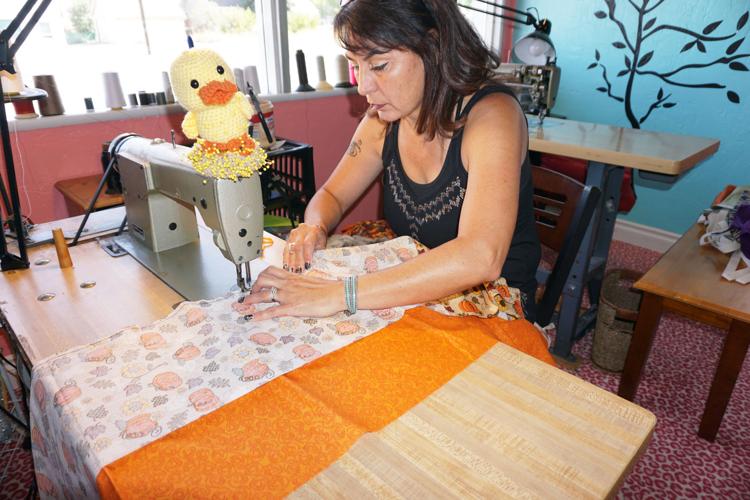 Merkle isn't the first member of her family to build a business on sewing.
She grew up in the Salt Lake City area in Utah, where her parents operated a sewing shop called P's & Q's Originals.
"I've been sewing basically my whole life," she said. "I wouldn't have learned anything if it wasn't for (my parents)."
Merkle helped out at her parent's shop, where they made things like climbing bags, totes and fanny packs and textiles for other recreational activities like archery and golf.
"(My mom) can make anything. So I made the quilts because that wasn't her thing - because you have to find yourself. Finding the quilts was my starting point, the beginning of my craft shows. Everything centered around making those for people that wanted them."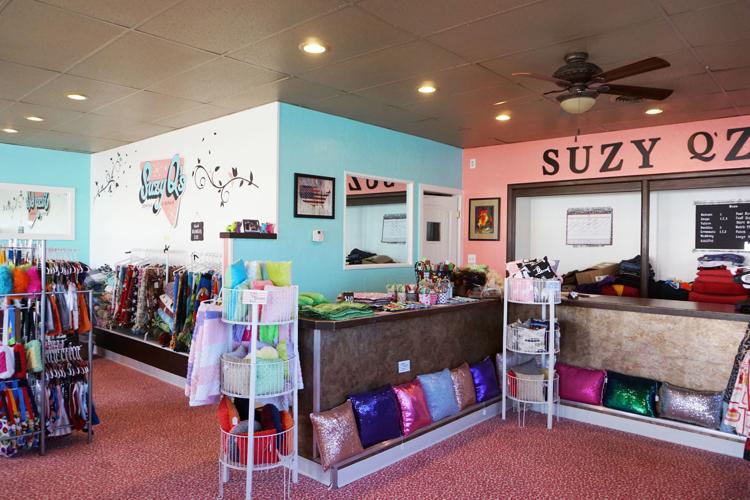 Merkle says the name of her business Suzy Q's is an homage to her parents and also a play on her given first name, Susan.
The interior of the shop is also an homage to Merkel's parents, painted in retro powder blue and ballerina pink. Merkle said she want the interior of the shop to be reminiscent of the s.
"Growing up, their music was the '50s and '60s," said Merkle.
"I learned sewing with that music on," she added, noting that those songs are like a soundtrack to her family life.
Merkle studied fine arts at the University of Utah, and according to her daughter Anna Lensch, Merkle is an oil painter.
An artist herself, Lensch does freelance illustration and animation for a living, and she recalls her mother creating surreal, dream-like paintings while she was growing up.
Inspired by her mom, Lensch incorporated a few dreamy elements into a mural she painted on the side of Suzy Q's.
Sporting a vibrant, psychedelic vibe, the mural depicts two hands clad in nail polish performing various aspects of sewing.
One of the hands is placing a pin into a cushion, which also looks like a pink, frosted donut. The image is meant to honor a neighborhood donut shop that once resided in the building.
And of course, a mural in Butte wouldn't be complete without a headframe.
"We just wanted to make sure that it was really bright," said Lensch, noting that she wanted the mural to be optimistic and represent a new beginning in their lives.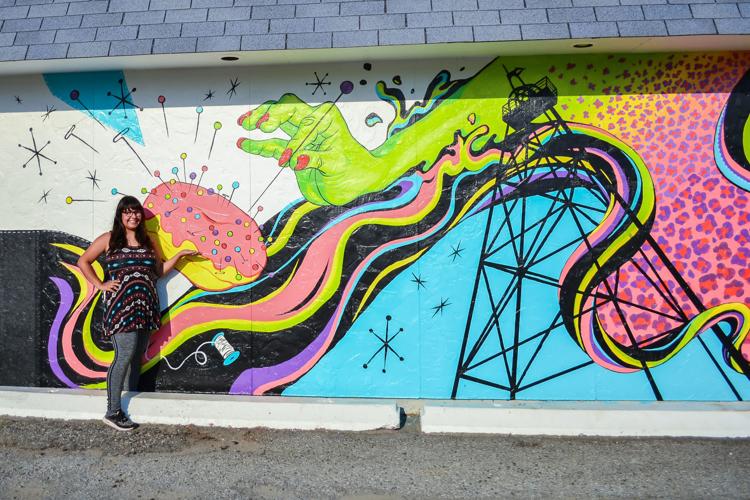 Lensch said the mural took about 50 hours to create and about four days to paint.
As for Merkle, she says many of her clients are older people who love sewing but are no longer able to enjoy the craft – but they still like to talk about it.
"I enjoy serving the community," she said. "It feels like I'm filling a need."