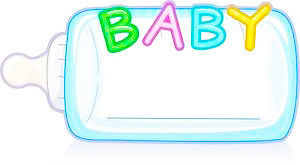 Jan. 23
Parents: Holly Bjerke and Lebron Holly. Weight: 8 lbs., 8 oz. Length: 20.3 in. Grandparents: Laura Bjerke, East Helena, Storm Hecring, Wasilla, Alaska.
­­­­­­­­­­Jan. 27
Boy: Easton William Hunter
Parents: Patrick and Nicole Hunter. Weight: 7 lbs., 15 oz. Length: 19½ in. Grandparents: Tony and Becky Hockaday, Anaconda, Leonard and Jeanny Hunter, Butte. Great-grandparents: Betty McLaughlin, Donald and Sandra Hampa, all of Butte, Rose Dallaserra, Corvallis.
Feb. 7
In Community Hospital of Anaconda
Girl: Delaney Deanna Lewis
Parents: Rex James and Cara Beth Lewis. Weight: 7 lbs., 13 oz. Length: 19¾ in. Grandparents: Susie Krueger, Dave Krueger, Anaconda, Scott McNeil, Rebecca McNeil, Deer Lodge, Mike Lewis, Deanna Lewis, Helena. Great-grandparents: Howie Thompson, Mary Thompson, Rex Lewis, Marlene Lewis, Beth McDermott, all of Anaconda, Judy Hugelen, Billings.
Be the first to know
Get local news delivered to your inbox!