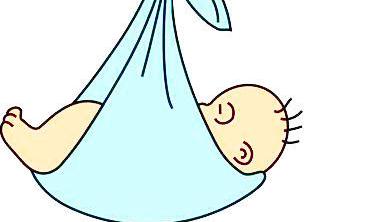 Jan. 14
Girl: Gracelynn Marie Johnson
Parents: Ron Johnson and Chera Waddell, Butte. Weight: 5 lbs., 14 oz. Length: 18 in. Siblings: Xander Johnson. Grandparents: David and Selina Svaleson, Philipsburg, Ron Johnson Sr., Butte, Shelley Lynch, Burley, Idaho.
Jan. 15
Parents: Susan Criss, Butte. Weight: 6 lbs., 1 oz. Length: 15½ in. Grandparents: Thomas Criss and Mary Byrd, Butte. Great-grandparents: Hazel and Joseph Lytle.
Jan. 18
Boy: Declan Charles Shields
Parents: Jan Caughlan and Kevin Shields, Butte. Weight: 7 lbs. Siblings: Braiden Shields. Grandparents: Deirdre Caughlan, Dan and Christelle Shields, all of Butte. Great-grandparents: Great Grandpa Bernie.
Jan. 20
In Community Hospital of Anaconda
Girl: Alexis Annamarie Fehr
Parents: Spencer and Nicole Fehr. Weight: 6 lbs., 4.76 oz. Length: 19 in.
Grandparents: Charlene and Raoul Ribeiro, Michael and Patience Fehr.
Jan. 22
Boy: Alexander Henry Lee Phillips
Parents: Jeralee Brown and Joshua Phillips, Butte. Weight: 5 lbs. Length: 19½ in. Siblings: Axton Phillips, Jacolby Valintine, Jersey Valintine, and Leighland Walker. Grandparents: Donna Bislop, Joe Bislop, Hamilton.
Be the first to know
Get local news delivered to your inbox!