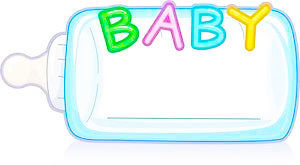 Oct. 10
In Community Hospital of Anaconda
Parents: Jennifer Marjamaa and Jeffrey Scott. Weight: 7 lbs., 10 oz. Length: 19¾ in. Siblings: Magnus Dean Scott and Duncan Scott. Grandparents: Ron Marjamaa, and Terry and Paula Scott, all of Butte. Great-grandmother: Myrtle Marjamaa, Butte.
Nov. 11
Boy: Ethan William Frazee
Parents: Stephen and Kimberly Frazee, Butte. Weight: 7 lbs., 6 oz. Length: 20 in. Sibling: Ella Frazee. Grandparents: Dennis and Janelle Holten, Columbus, Steve and Linda Kauffman, Stevensville, and William Frazee and Jen Stacey, Nowata, Oklahoma.
Nov. 13
In Community Hospital of Anaconda
Boy: Koda Michael James Forsman
Parents: Selena Chavez and Anthony Forsman. Weight: 6 lbs., 2.2 oz. Length: 18 in. Grandparents: Michael Chavez, Elaine Forsman. Great-grandparents: Ranea Fisher and James Forsman.
Be the first to know
Get local news delivered to your inbox!