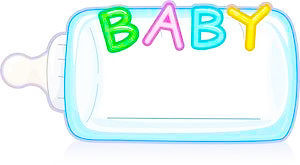 June 16
In Community Hospital of Anaconda
Twin boys: Gunner Dean Briggs and Ridge Wayne Briggs
Parents: Shawn and Nicole Berger. Gunner's weight: 5 lbs., 3 oz. Gunner's length: 18.5 in. Ridge's weight: 5 lbs., 10 oz. Ridge's length: 19.5 in. Grandparents: Tom and Sanya Ness and Dean and Wendy Briggs.
June 16
In Community Hospital of Anaconda
Girl: Emery Elizabeth Christman-Dowdy
Parent: Ayla Christman-Dowdy. Weight: 7 lbs., 8.2 oz. Length: 19 1/2 in. Grandparents: Dawn Kreutzer, Oklahoma. Great-grandparent: Wilbert L. Christman Sr., Oklahoma.
June 17
Parents: Aaron and Ashley Endy, Butte. Weight: 5 lbs., 15 oz. Sibling: Hudson Endy. Grandparents: Todd and Dominique Endy, Butte, and Jack and Sandy Hamlin, Helena. Great-grandparents: Grace Endy and Ted and Margie Schenk, all of Butte.
June 17
Parents: Cheyenne King and Tommy Duke. Weight: 8 lbs., 12 oz. Length: 21 in. Siblings: Haven and Sage Pena and Coraline Duke.
Be the first to know
Get local news delivered to your inbox!