Ten people, many of them older, stand in the dining room at the Adult Resource Alliance center on a Wednesday, arms stretched out in front of them, feet placed just so.
They slowly move from one flowing moment to the next, taking their cues from instructor Mark Cassel at the center, located at 1505 Avenue D, north of West Park Promenade.
"Rotate our left heel to where our left foot is pointed down toward Sears, the right foot comes over toward the door at a 45-degree angle," he says. "Left hand goes forward, the right now, let's bring our weight back, palm to palm as we're pushing toward the door."
When the series of steps are completed, the group takes a short break. They chat and take sips of water to rehydrate.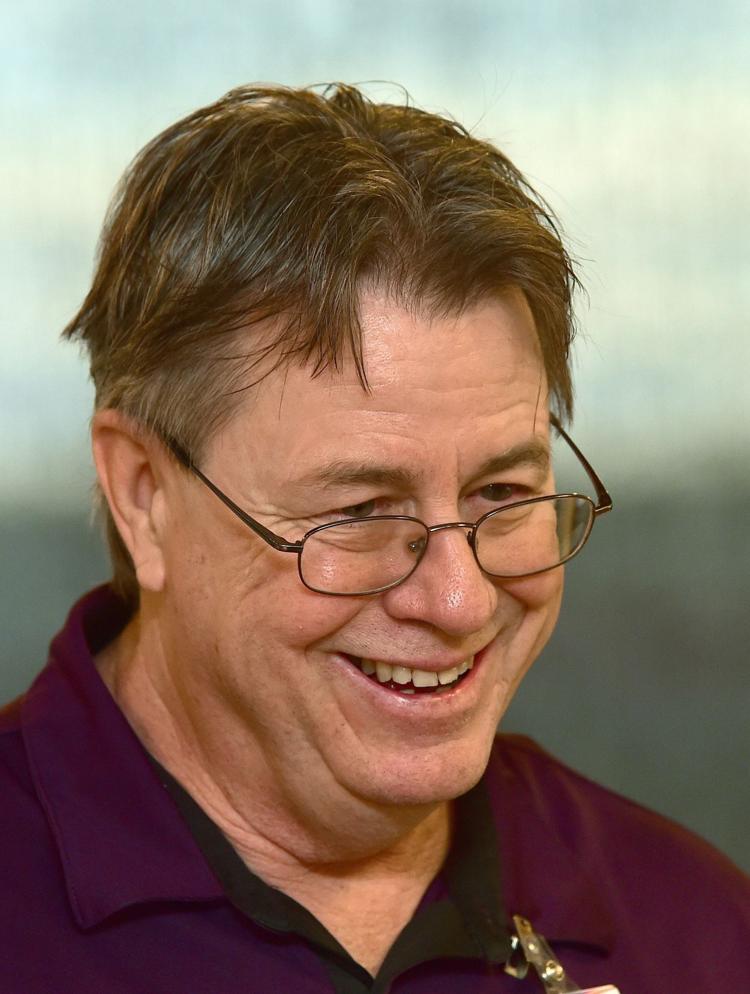 "Isn't is amazing how we loosen up when we do our tai chi?" Cassel asks, and the others nod.
Cassel, who in addition to teaching classes is administrator at Interim HealthCare and a registered nurse, takes time after the class to talk about the benefits of the martial art.
It strengthens muscles and helps improve balance, both which help keep people on their feet.
"Part of the reason I love teaching tai chi is to be able to help keep people from ending up in the hospital because of a potential injury they may have had because of a fall," he said.
Yoga also improves balance, he said, but tai chi keeps individuals in a moving state that emulates the activity of walking. The simple movement of up and down, which participants constantly do, strengthens the front muscles of the legs, Cassel said.
"As we get older we're not using them as much," he said. "And not having the strength in our ankles, our knees and our hips is a real risk to us for falling."
Joel Bowers, 73, one of the 10 people in the Wednesday class has been practicing tai chi since 2000. And over time he has seen many benefits, including greatly improved posture and balance.
"I used to have trouble just putting my pants or my socks on one leg at a time, and it's a lot easier now," he said.
Even better, when he moved back to Montana 10 years ago, tai chi allowed him to really enjoy the outdoors. Bowers started hiking and realized he was doing as well as when he was 25.
"You don't realize you're strengthening your legs because it's such a gentle exercise," he said. "And it's kind of fun and something I will do. I won't go to the gym, but I'll do this."