High school dance royalty named
Local students were named king and queen at formal high school dances Wednesday night.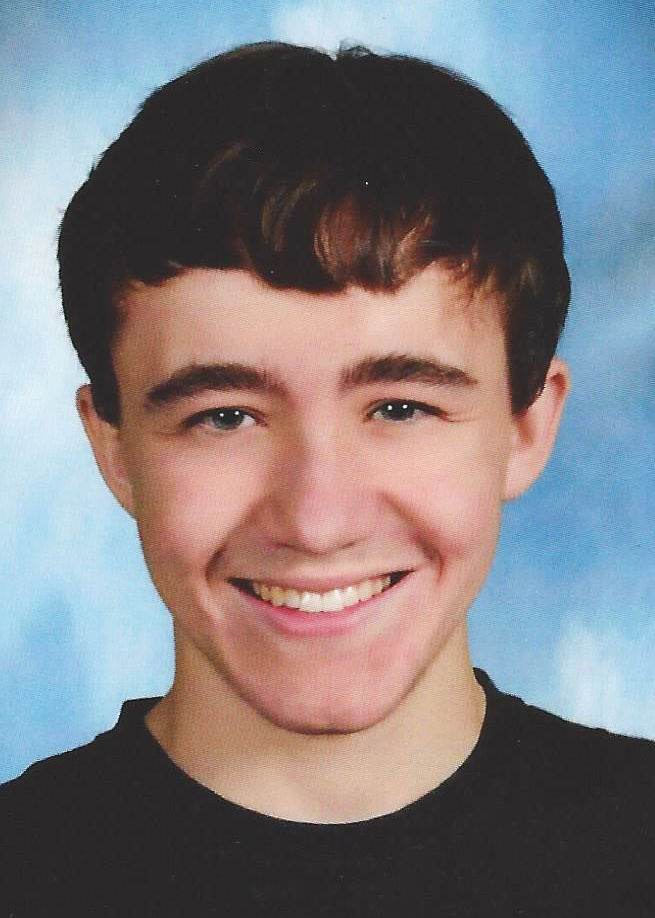 Olivia Bolton and Tash Lester were named the queen and king of Butte Central High School's 2017 Monogram dance at the Knights of Columbus Hall. Their parents are Melissa and Neil Bolton and June and Ed Lester.
At the Butte High Coronation dance at the Front Street Station, McKenzie Schneider was named queen and Carter Pribnow was named king. Their parents are Melissa and Dan Schneider, and Deann Pribnow and Kerry Pribnow, and Julie and Craig Thomas.
Kittens at Petco today
The Butte-Silver Bow Animal Shelter will have kittens for all to see from 1 to 3 p.m. Friday, Nov. 24, at Petco, 3536 Harrison Ave.
Adoption forms are on the shelter website, or you can pick one up on Friday at Petco.
Holiday garage sale Saturday
Butte Spay Neuter Task Force will have a holiday garage sale from 11 a.m. to 2 p.m. Saturday, Nov. 25, at 1060 1/2 S. Excelsior (just down the street from the Swiss Alps Casino).
There will be lots of holiday decorations to choose from as well as ornaments, lights, and much more. Questions, call 406-782-5110.
Anacondans celebrate Good Neighbor Day
ANACONDA — Good Neighbor Day begins at 1 p.m. Sunday, Dec. 3, at the Anaconda Chamber Visitor Center, 306 E. Park Ave. This year's Good Neighbors are Maryanne and Duane Brugman.
There will be music, Christmas cookies, and an awards ceremony. The stroll button drawing for the gift basket is at 2.
In addition, Corey Gransbery will be demonstrating ice sculpting beginning at noon at the Anaconda Chamber.
Festival of Trees at Butte Elks
The 27th annual Festival of Trees will be Friday and Saturday, Dec. 1 and 2, at the Butte Elks Lodge, 206 W. Galena St.
This will be the third consecutive year that all proceeds go to Safe Space to benefit survivors of domestic violence and sexual assault.
The festival will be from 10 a.m. to 9 p.m. Friday, Dec. 1, and 10 a.m. to 3 p.m. Saturday, Dec. 2.
The gala begins at 7 p.m. Saturday and includes a live and silent auction of the decorated trees. Hors d'oeuvres will be served. The cost is $25 per person and $40 per couple. For reservations, call 406-533-1024 or 406-490-8593 or email psmith@paynewest.com. Applications for participants can be found on the Safe Space website at www.safespaceonline.org/festival-of-trees.html.
Uptown Toasters announce winners
This week's competition winners for the Uptown Toasters, Toastmaster Club #9765, include Peggy McCoy, best speaker; Jean Matteucci, best evaluator; and Brandon DeShaw, best table topics respondent.
The next meeting is at noon on Tuesday, Nov. 28, at the Butte Archives, 17 W. Quartz St. Details: 406-782-3280.
Montana Tech hosts copyright workshop
A free copyright workshop will be held at 4 p.m. Tuesday, Dec. 5, at Montana Tech in the Engineering Laboratory Classroom Building, room 202.
Local property attorneys will give a short presentation on general copyright laws and the process of submitting a copyright application. The attorneys will be available to answer questions and assist anyone in completing copyright applications either in paper form or electronically (bring your own computer and filing fees).
The workshop is sponsored by the Montana Tech Research Office and the American Intellectual Property Law Association.
'Dances with Words' series resumes
DILLON — Author Caroline Patterson will visit the University of Montana Western for a reading as part of the "Dances with Words" series at 7:30 p.m. Thursday, Dec. 7, at The Cup, Montana Western's coffeehouse located below the library on campus.
"Dances with Words" is produced by English professor Alan Weltzien. The series, free and open to the public, provides the community with a unique opportunity to listen to writers reading their own works, including Montana Western student writers.
Patterson is an award-winning author and former Stegner Fellow at Stanford University. She is also the executive director of the Missoula Writing Collaborative, a nonprofit organization that teaches creative writing to underserved students. She makes her home in Missoula, where she lives with her family.
"Ballet at the Moose Lodge" is her latest work, consisting of 16 short stories that "explore what it is to grow up female in the American West."