Handshakes and baseball clichés ran thick Monday as Butte-Silver Bow announced that major donations will cover nearly half the costs of a planned $2.3 million American Legion youth baseball fa… Updated: 4:04 pm

Butte native James McBride is entering into his eighth month as a lieutenant colonel in the U.S. Marines -- and six months…

HELENA — Here's a quick summary of which major bills, by topic, are dead or alive now that the 2015 Legislature has reache…
Video
×
Taking the plunge in Chicago
Lady Gaga and Vince Vaughn plunged into the icy waters of Chicago's Lake Michigan at a fundraiser for the S…
The 4:06 – trending topics and hot headlines

Missoulian reporter Kate Haake presents the latest news you need to know about today's headl…
Llamas On The Loose: The Musical
Two llamas ran for freedom in Sun City, AZ, with pedestrians and police in hot pursuit. For …
A special medical supplement to the Montana Standard.

All the lots, homes, apartments and condos you could…

All the info you could ever want about Butte area bu…

Man of Many Hats, perspectives on media consumption …

Take a stroll in the past with vintage art prints pu…

Buy a copy of this book today!

Get the update on how Montana's economy is faring in…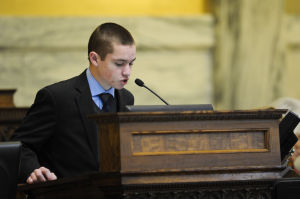 HELENA — At age 18, Tyler Phillips, the reading clerk of the Montana House of Representatives, is no older than some of the high school students who work weeklong shifts as pages at the Legislature.
Vote now! Question of the Week
Loading…
Do you think the Montana Legislature should approve the Confederated Salish and Kootenai Tribes water compact?
High School
College
#mtscores
Tournament Central
New OGDEN, Utah — Northern Colorado guard D'Shara Strange was named the Big Sky Conference women's basketball player of the week after leading the Bears to a road sweep of Southern Utah and Northern Arizona this past weekend.
Updated BUTTE, Mont. (AP) — Town Pump, which employs almost 3,000 people in Montana, plans to expand its corporate office in Butte.
Calendar
Gallery
Webcam
Music
Movies
Books
Horoscope
Lottery
Contests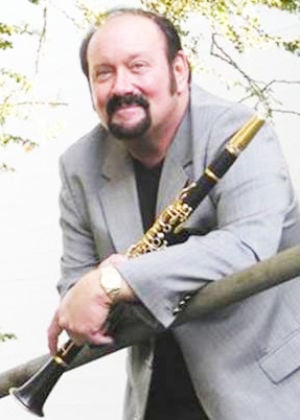 DEER LODGE -- Jazz 'N 3 will perform in concert at the Rialto Theater in Deer Lodge at 7:30 p.m. Wednesday, March 11.
Big Sky Life
Health
Food
Outside
Religion
Births
Engagements
Weddings
Special Sections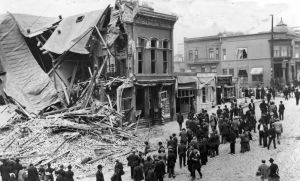 This column is by Floyd Bossard, of Butte, who had a long career in the mining industry. The column, called "Braggin on Butte,'' runs periodically and focuses on Butte's mining history and related topics. Following is the third installment:
WASHINGTON (AP) — A government watchdog is warning that cybersecurity weaknesses could lead to disruptions and undermine the safety of the nation's air traffic control system.
Weird News
HUNTINGTON BEACH, Calif. (AP) — The beach at Southern California's "Surf City" has been turned white by a dumping of hail from a fast-moving storm.
UNITED NATIONS (AP) — The United Nations reported another deadly attack Monday in the oil-rich region of Abyei that's claimed by both Sudan and South Sudan.
Content Match
Subscribe to MTStandard.com emails!
Be in the know! Stay plugged in! Sign up for Montana Standard emails in your inbox!
Follow the Montana Standard